The Strongest Cyclone in 5 Years
---
In April 2020, Category 5 Cyclone Harold made landfall in Vanuatu – bringing devastation to communities in the north.
It was the strongest cyclone to hit the islands since Cyclone Pam in 2015. People living in its direct path admitted they had never seen anything like it before.
The powerful storm destroyed thousands of houses, damaged food crops, and caused widespread power outages.
Read on to see how the cyclone affected families like John's.
Running to Safety
---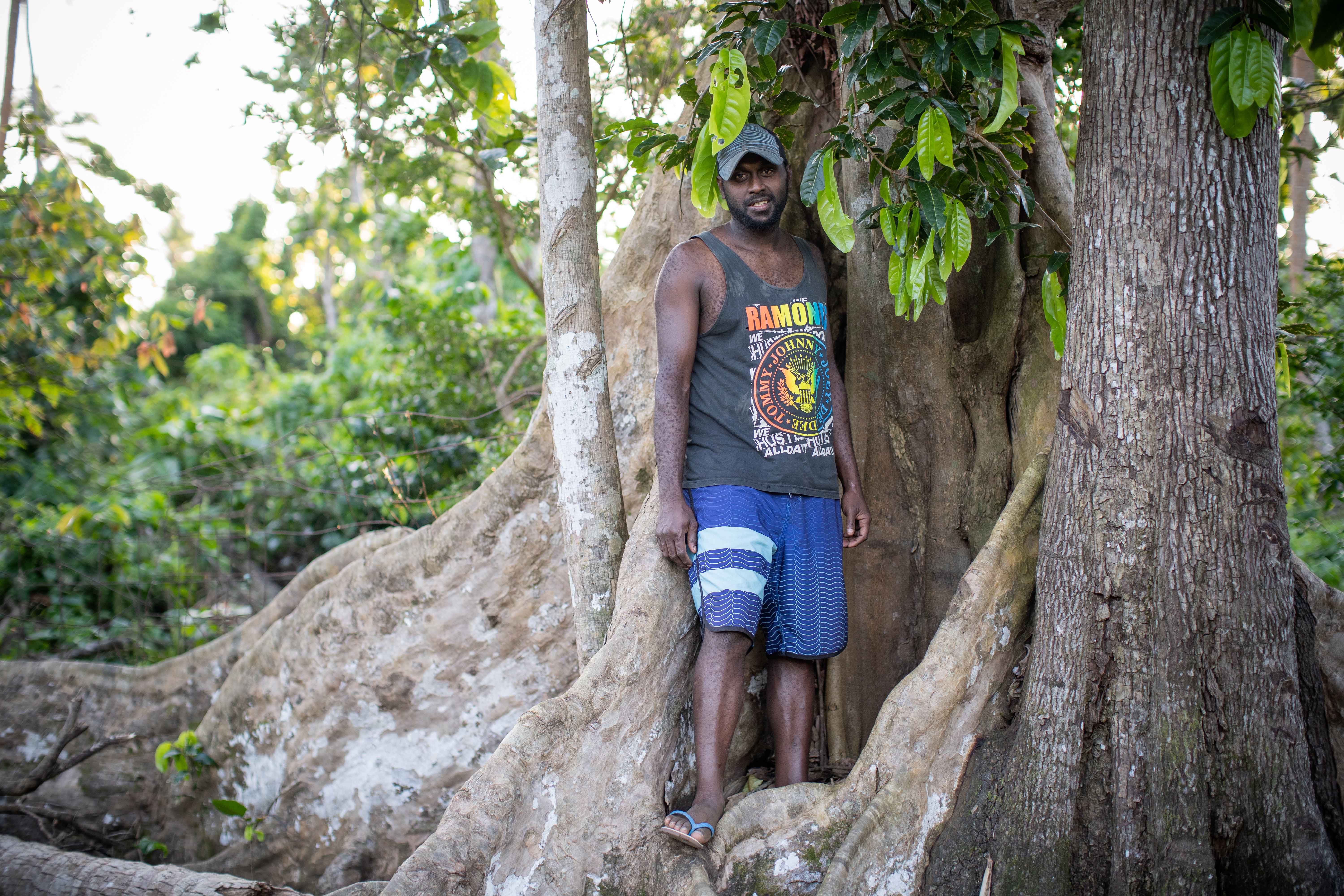 When the storm hit, John, his wife, and their four children stood together in their house – the bamboo walls and tin roofing no match for the terrifying cyclone raging around them.
Scared for his family's safety, John decided they would join his brother in his brick house.
He said, "The two of us ran down, me with my brother. He carried one girl, I carried the other and we all ran to his house. Then we came back for the two boys."
Not long after moving his family to the safety of his brother's house, the storm ripped John's roof off its rafters.
"When I looked out a small space in the window down the hill [to my place], I saw that the light was no longer there. Then I knew [the roof] had all flown away."
An Intense Storm
---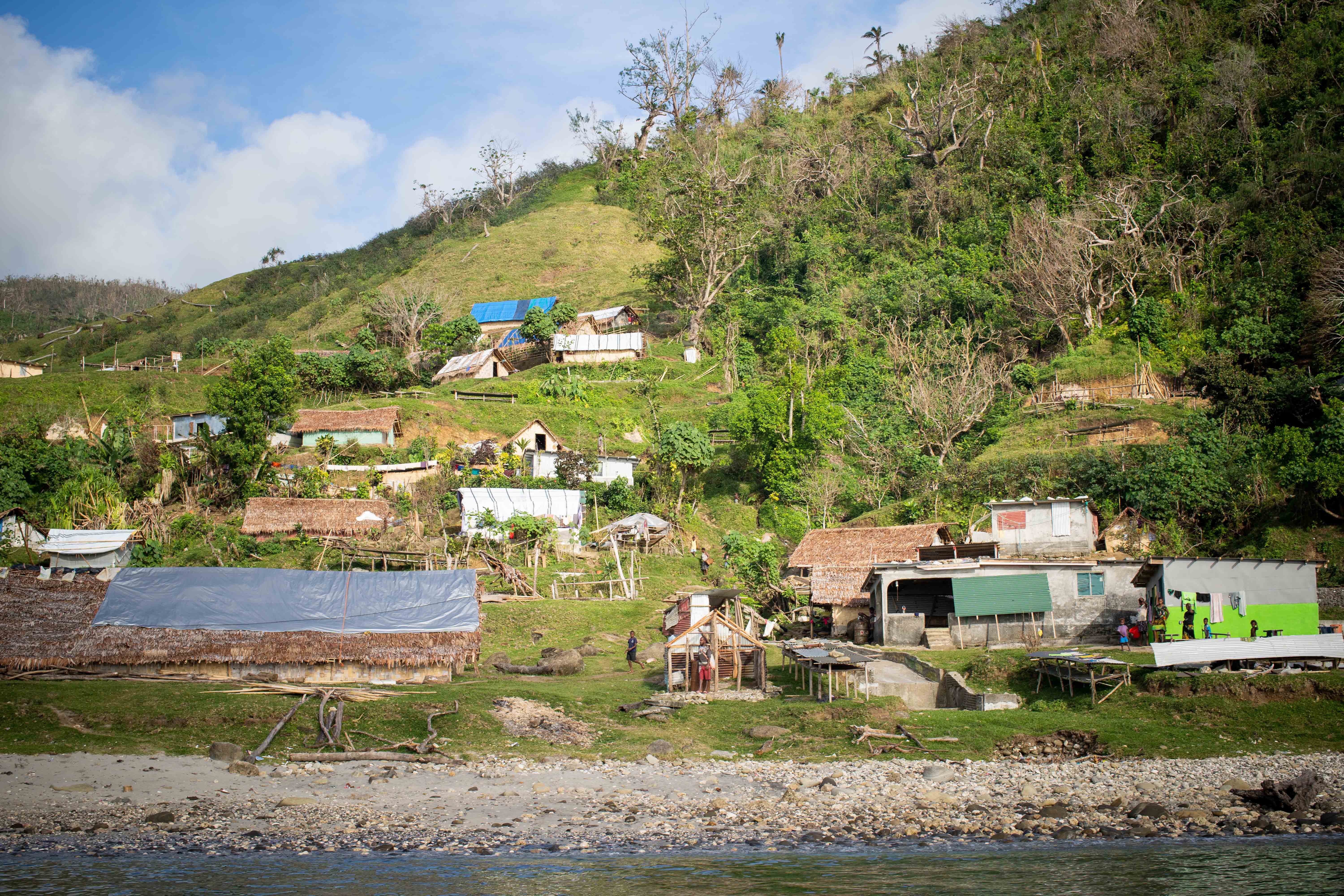 But even in John's brother's house, they couldn't escape the storm. One of the shutters flew open and rain poured in, making everything wet.
"The rain came inside. We waited and waited, then the veranda blew away." John was worried the door would blow out too.
"I said 'If your door comes out, we don't know where else we can go now. We have to stay here, if someone dies, or something, then that's how it is.
"So, after the veranda blew away, the two of us held the door, we put a bookshelf against the door [and] we nailed it in to hold it there. We held tight onto the door again all the way till morning."
The Calm After the Storm
---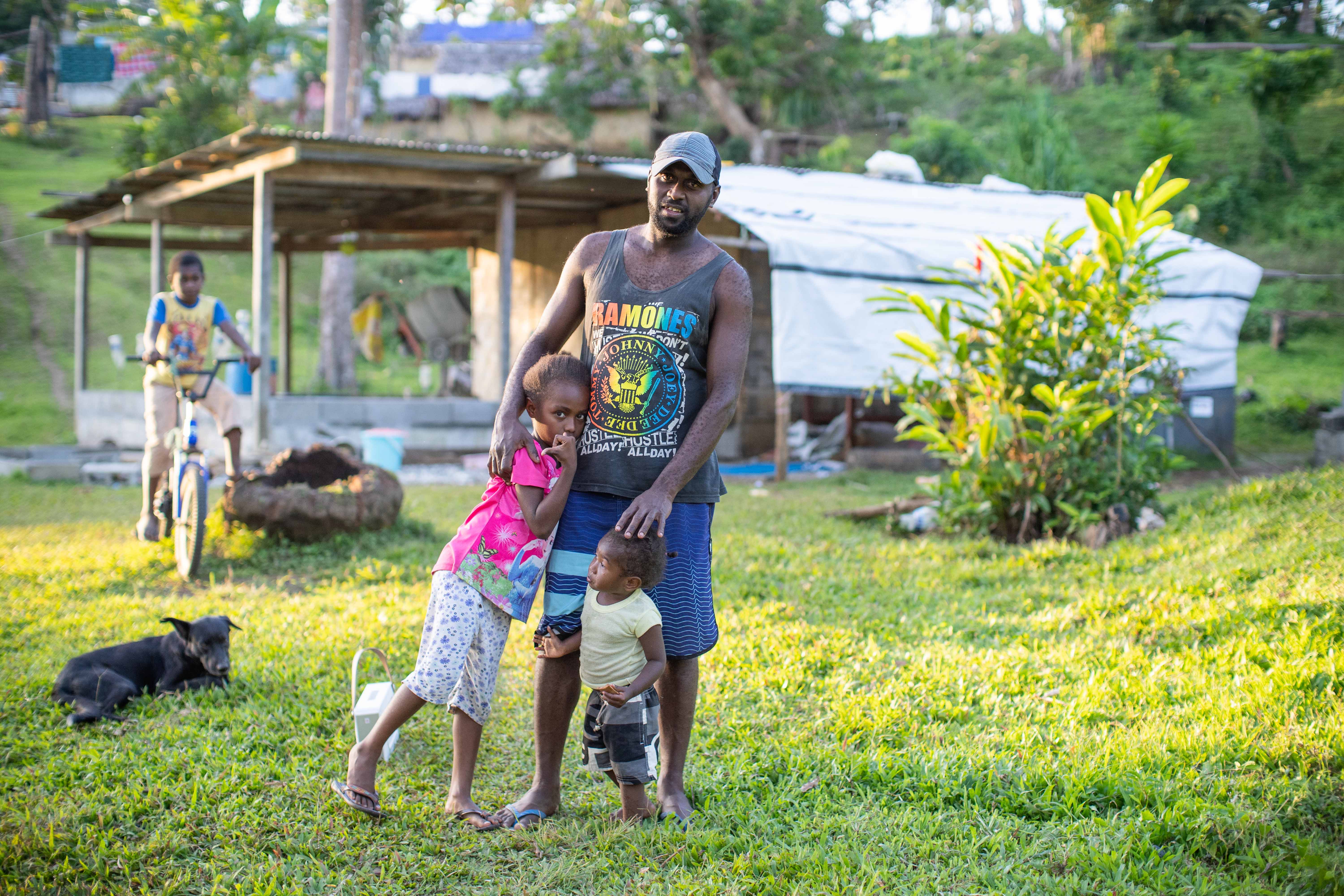 The next morning, John and his brother took all the nails out of the door and moved the bookshelf, only to find devastation everywhere they looked.
He didn't waste any time repairing his home. The family stayed with his brother for a month, whilst he collected all the tin sheets and straightened them.
John said he was thankful for the tarpaulins he received from ShelterBox in the wake of the cyclone –
It helped me a lot. I pulled the tarpaulin over the roof, so that when it rained, it just fell on the tarp and ran down. After the cyclone there was lots and lots of rain.