Who we are
---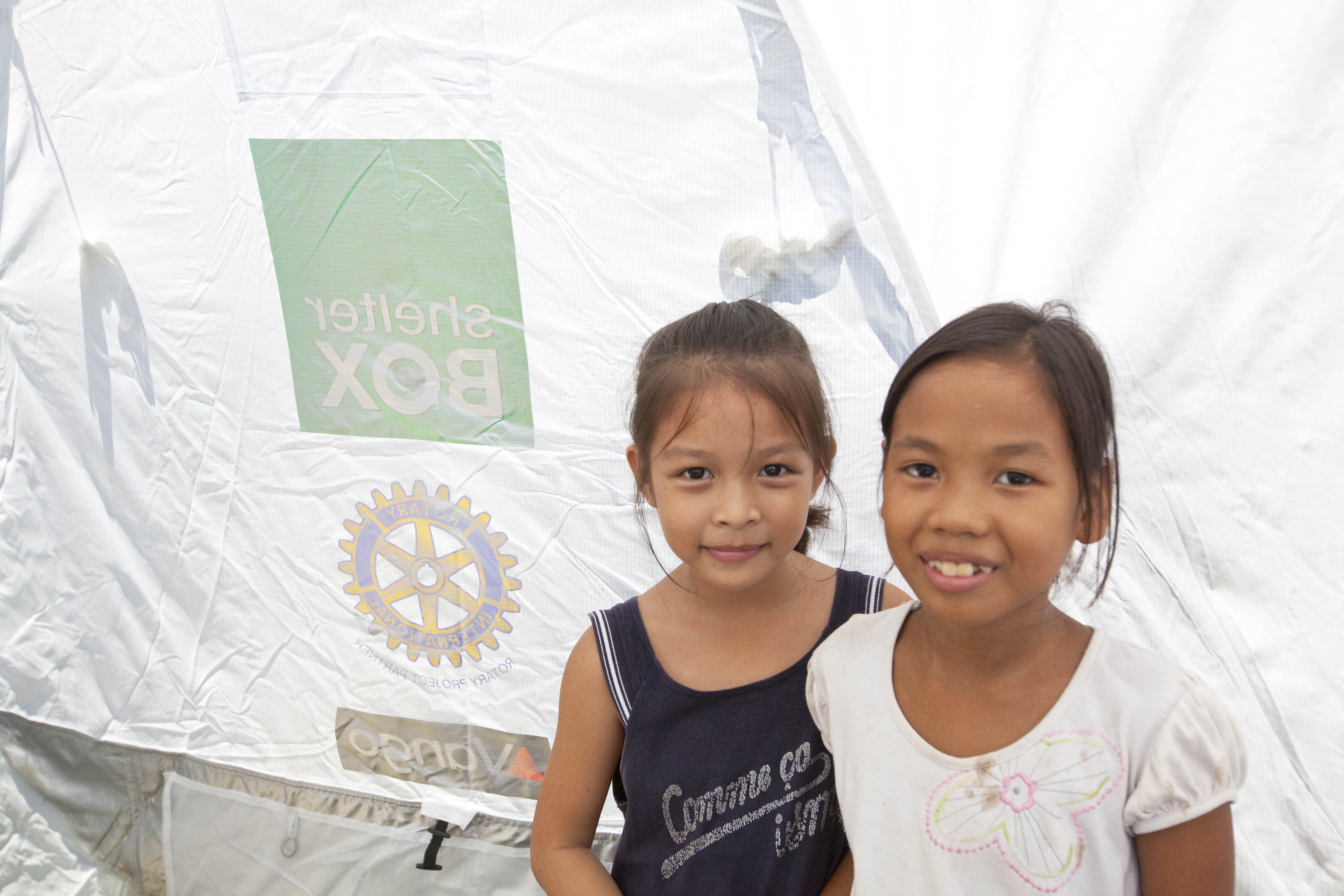 ShelterBox is an international disaster relief charity dedicated to providing people with the tools and training to rebuild and recover after disaster and conflict.
We are made up of people who believe in shelter as a human right – that shelter from the chaos of disaster and conflict is vital. No ifs. No buts.
When people are plunged into crisis, normality is suspended. But good, quality shelter can cut through the chaos. This is why we provide the tools that enable people to rebuild homes and transform their lives.
We do things differently. We were born different. We started life as a small organisation in rugged West Cornwall in the UK and have grown to make a big impact across the world. We don't follow the crowd – we've carved our own path that leads straight to the families we support.
SHELTERBOX NEW ZEALAND
---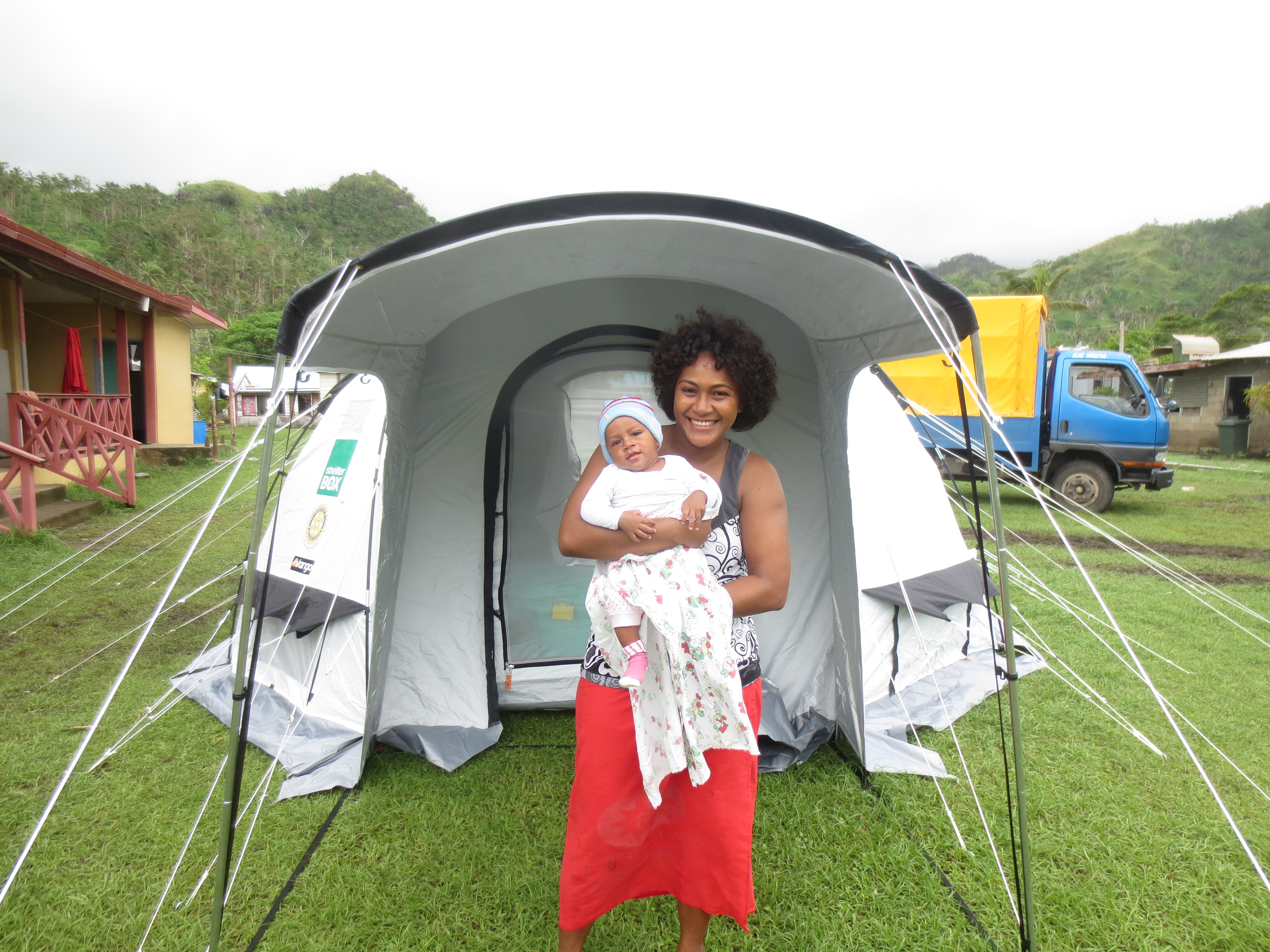 ShelterBox New Zealand is an Affiliate of the ShelterBox Trust and a registered charity in New Zealand that has been a part of the global ShelterBox network since 2007.
We have a team of volunteers who share their passion for international disaster relief with us by serving as the executive team and board.
In addition, we have dedicated community volunteers who raise awareness and funds to support our vision of "No one without shelter after disaster."
And in New Zealand, there are three New Zealand ShelterBox Response Team members who work tirelessly with the rest of the international Response Team to deliver aid to those who need it around the world.
OUR MISSION
---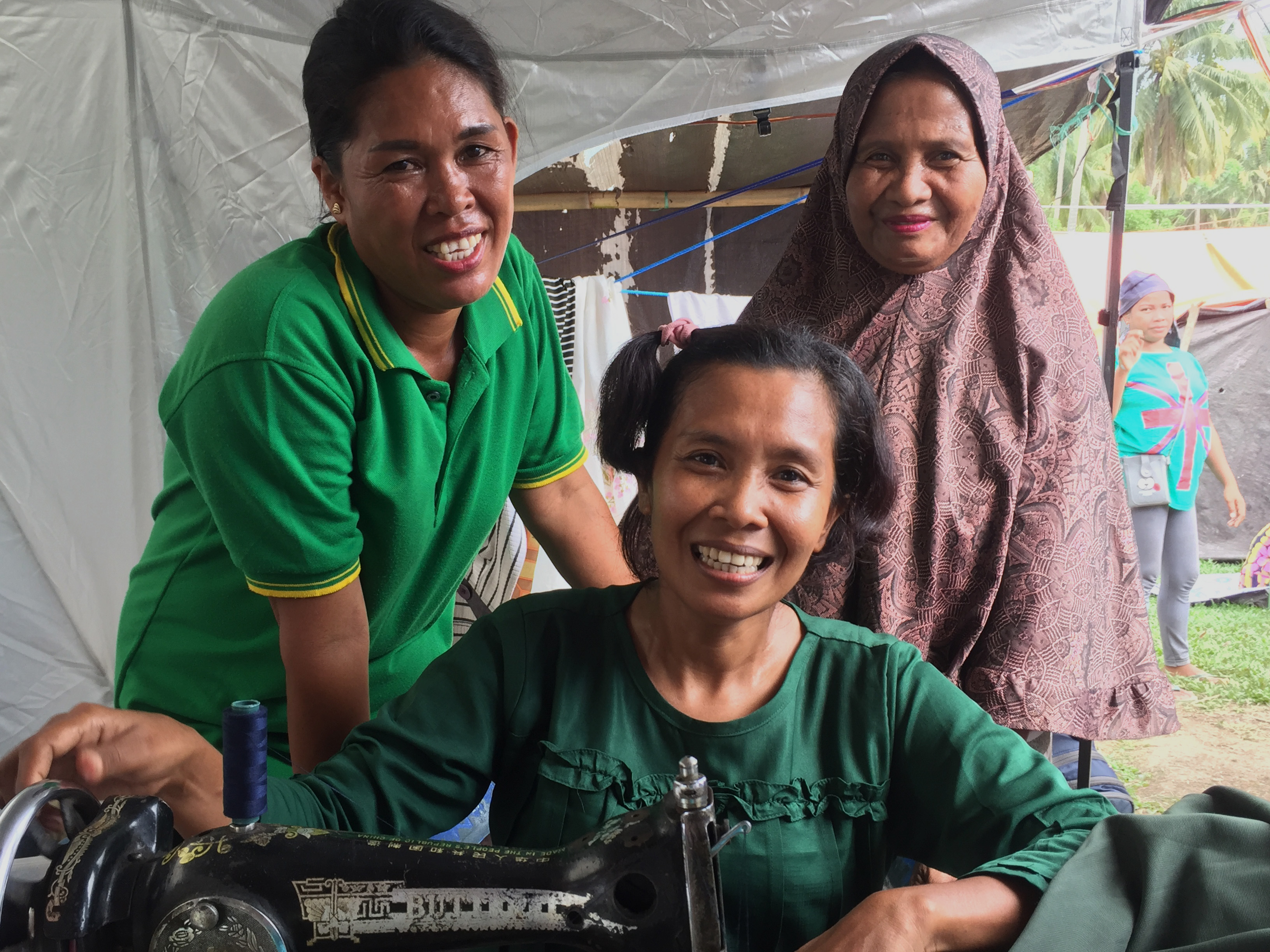 Our mission is to provide shelter, essential items and technical assistance to help some of the world's most vulnerable people recover and rebuild their homes after disaster.
We listen and adapt our support to the needs of each community, working together with those affected by disaster, alongside our supporters and partners.
What's important to us
---
Putting people first
We're determined to see a world where no one goes without shelter when disaster strikes – it's the sole reason we exist. People come first. Every decision we make is based on those we help, on transforming lives, on rebuilding hope.
Embracing change
We're not scared of change; we embrace it, nurture it, encourage it. Every disaster is different and so is every response. We keep evolving to make sure we get the exact support families need in the best possible way.
Going the extra mile
We are dynamic. We work with other organisations, global partners and, most importantly, the people we help, to develop our expertise. We don't just use our past experience to guide our future, but we keep learning, which is why we are experts in shelter.
Treading our own path
We've always been different, but that's a good thing. We step out of the mainstream, muddy our boots and cut through red tape to help the people others can't or won't reach.
Building relationships
We have strong bonds, just like the communities we help. ShelterBox is made up of dedicated staff, supporters and volunteers. Together, we bring the knowledge, vitality and conviction to go further – faster.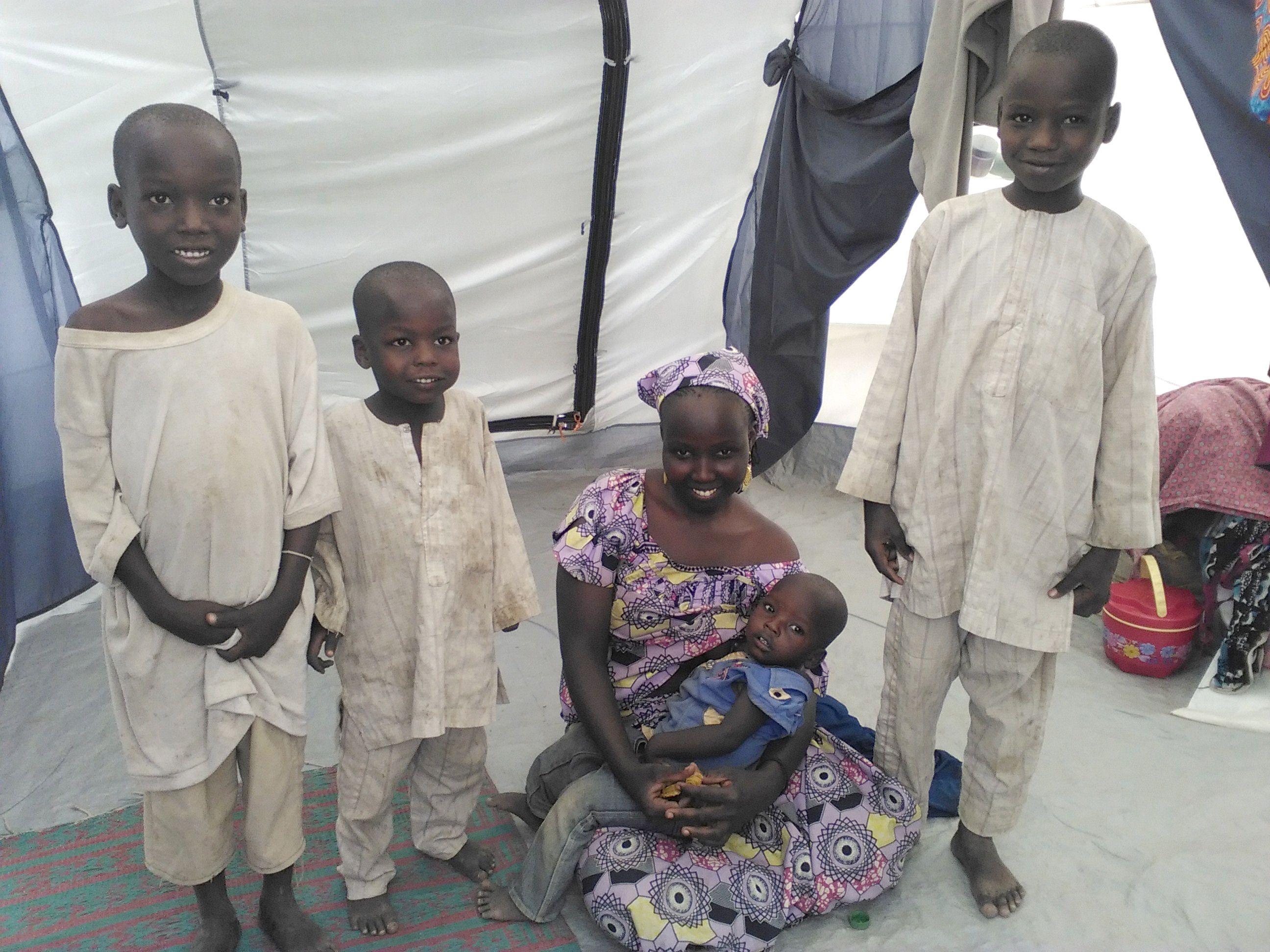 The tent and other items we have been given have made my life so much better. I can sleep at night and stay with my family peacefully.
-Modu Gambo, Minawao Refugee Camp, Cameroon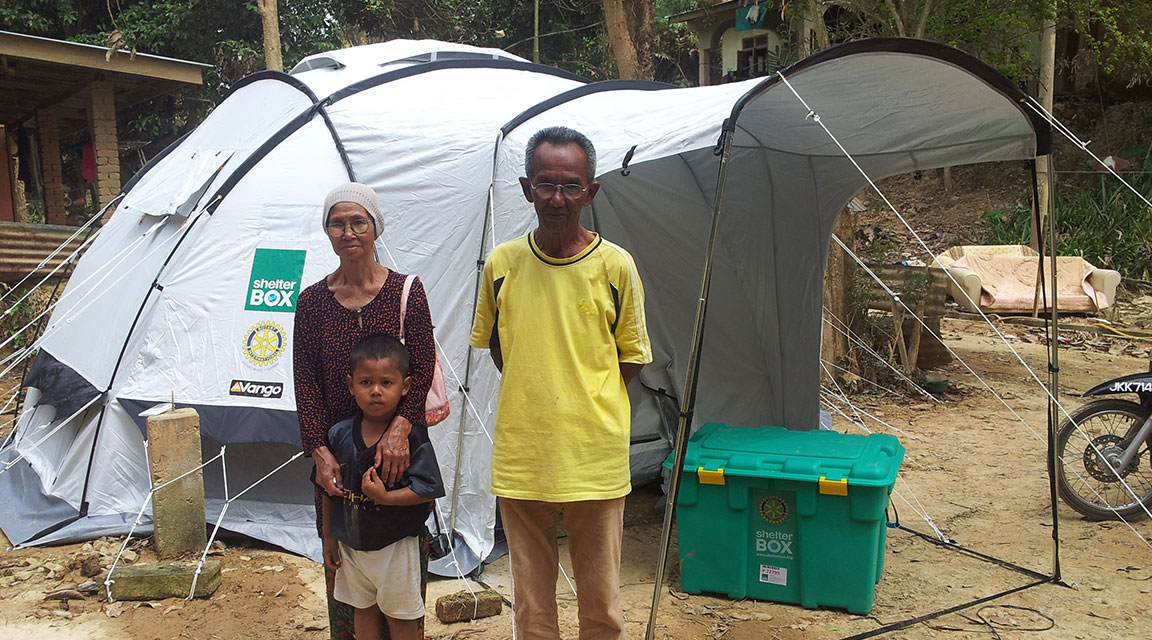 The box means so much because we are too scared to try and enter the house to retrieve our belongings. Now we have a place to live and the things to make our life better. Thank you ShelterBox.
-Ismail, Malaysia