Time is running out. Our changing climate is creating an unprecedented need for emergency shelter around the world. 
Even if global heating is stabilised at 1.5C increase, we will still see more extreme storms, more devastating floods and scorching droughts (IPCC report). All of these will force millions more people from their homes, and make more places in our world unliveable.
Every day, people are losing their homes to climate-related extreme weather events and conflict.  That's why we're calling for people all across the UK to help people living with the effects of the climate crisis.
Read on to learn more and see how you can support families who are losing their homes today.
OUR 3 TAKEAWAYS FROM COP27
---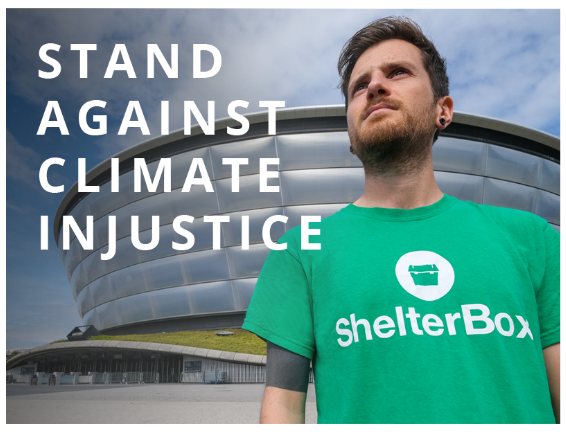 1. 800,000 people could have lost their homes. During the 13 days of the COP27 conference, almost 800,000 people could have lost their homes or had them damaged by extreme weather. That's around the population of a city like Leeds.
2. The displacement crisis is going to get worse. 22.3 million people were internally displaced by extreme weather events in 2021. If we don't see swift progressm the global displacement crisis is only going to get worse.
3. The lack of action at COP27 is not going to help families on the frontline. Underwhelming commitments don't help families fleeing the worst drought in Somalia for 40 years, or communities in the Philippines whose homes are regularly ravaged by typhoones increasing in strength.
Much more needs to be done to protect the world's most climate vulnerable from being forced from their homes by increasingly extreme weather.
HOW SHELTERBOX CAN HELP
---
We provide emergency shelter and tools for families who have lost their home to disaster, enabling them to rebuild their lives.
Supporting communities who have lost their homes to extreme weather events has been a significant part of our work for the last 20 years.
As the climate crisis continues to destroy homes and livelihoods, we are working to reach some of the world's most vulnerable people. People who are bearing the brunt of the increase in extreme weather and the ravages of conflict.