You have the power to change lives
---
WELCOME TO THE TEAM. TEAM SHELTERBOX.
ShelterBox is built up of everyday people who believe access to shelter is a human right.
If you believe every family deserves a roof over their head during or after natural disaster and conflict, why not get involved with our mission today?
There are so many ways you can join us in making a big difference to families left devastated by disaster — scroll down to find an option that suits you!
Join an Epic Trek
---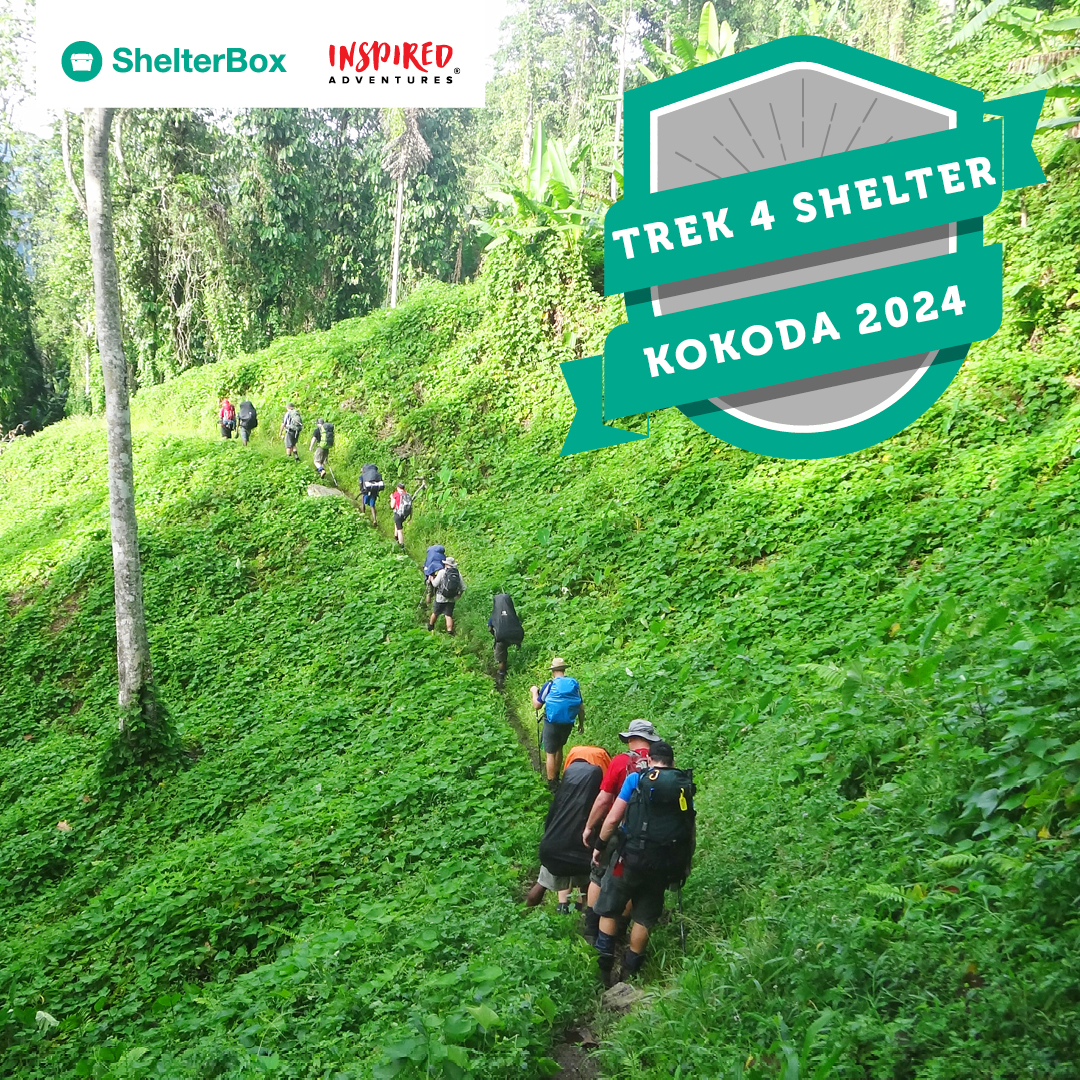 Step up to the ultimate challenge and join ShelterBox NZ on a Trek4Shelter.
Trek take part in beautiful, inspiring and challenging parts of the world. From the infamous Kokoda Trail in Papua New Guinea, the serenity of Yosmite National Park in the USA to the pristine forests of the Tarkine in Tasmania.
Become a ShelterBox Adventurer
---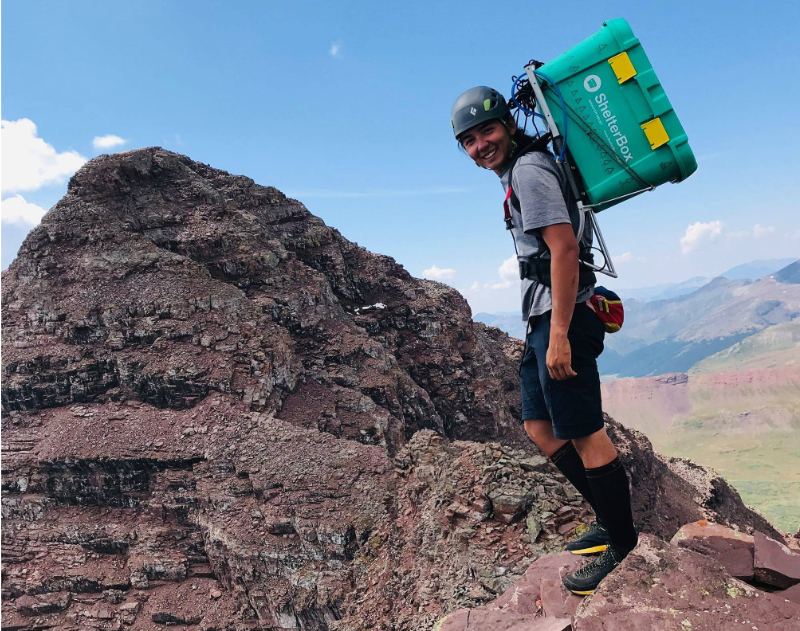 Is there something on your bucket list that you'd like to turn into a fundraising challenge to help shelter people in need?
ShelterBox Adventurers are ordinary people who take on extraordinary challenges to raise awareness and funding for our vital work of making sure no one is without shelter after disaster.
Whether it's your first 10K, or you want to run from the tip to the top of New Zealand, you can become a ShelterBox Adventurer.
There's plenty of events to join around New Zealand that you can train for and fundraise for too, like The Taupo Cycle Challenge, Round The Bays, and so many more. Just ask your local event organiser.
Go OffTheGrid
---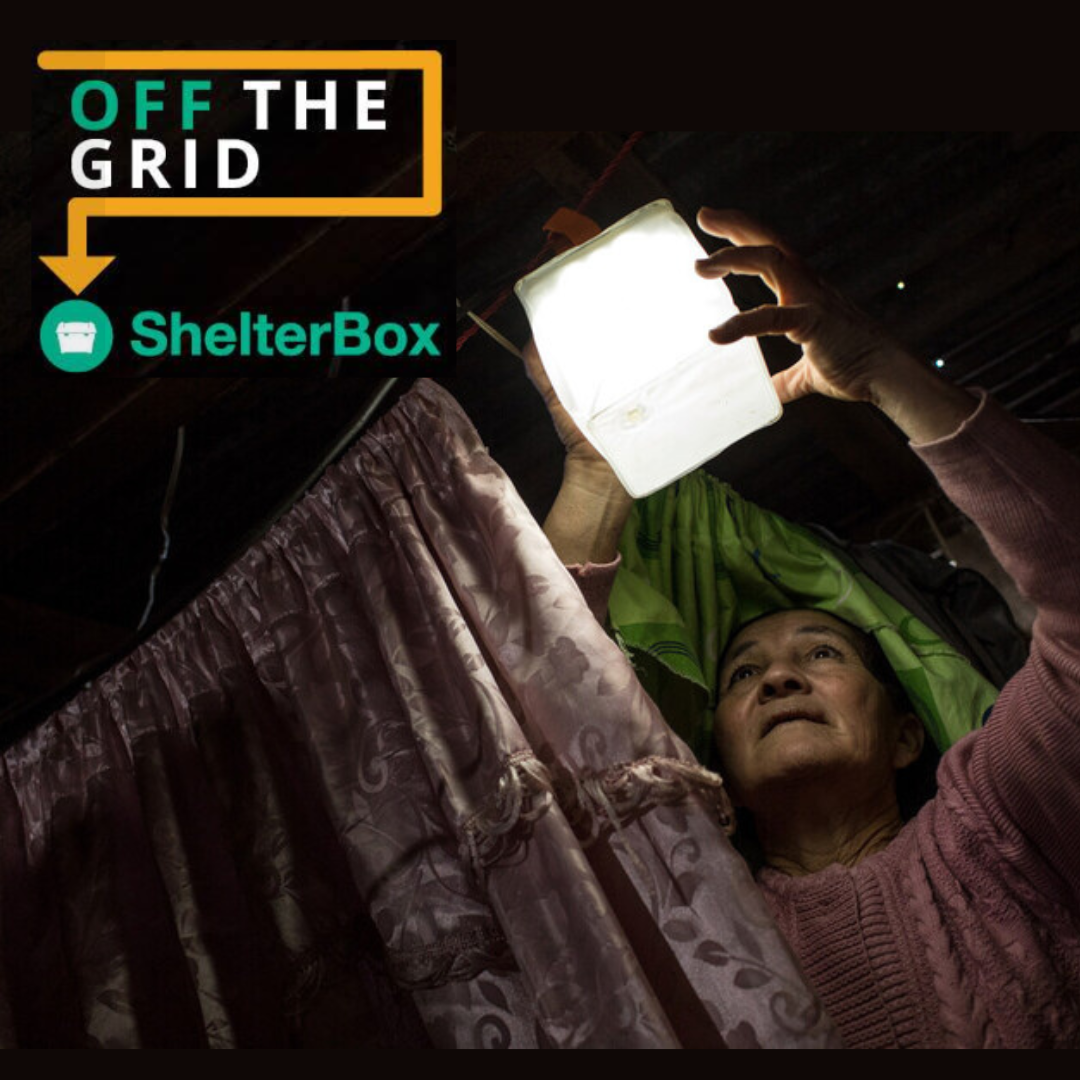 Want to spend more quality time with your whānau and away from screens? Then Go Off the Grid.
The rules are simple. No electricity and nothing with an 'on' button. How far you take the challenge is up to you. The bigger the challenge, the more people will sponsor you and the more you will be helping people in crisis, those who have no shelter, no home and no access to power.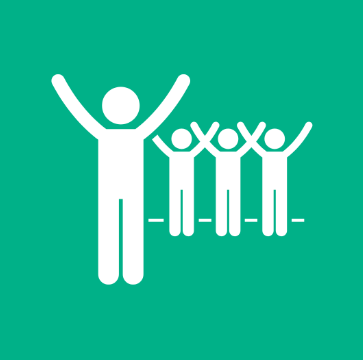 Fundraising for ShelterBox is a fantastic and fun way to help us raise vital funds to ensure we can continue to provide emergency shelter and support to families who need it most. Join in one of our fundraisers, visit our Facebook to see what's coming up. Or organise your own with your friends, family and colleagues.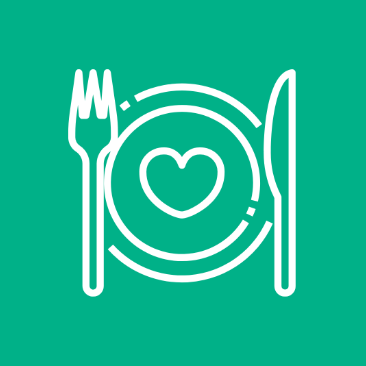 When disasters strike and power lines go down, families are left vulnerable, with little comfort or light. By hosting a Shine for ShelterBox dinner, you will be helping us provide essential shelter and disaster relief to families who have lost everything. You can make it a cosy supper at home with family and friends or bring your neighbours together in a local venue.
Get Inspired!
---
Check out some of our inspiring fundraisers from all over Aotearoa raising much needed funds for ShelterBox New Zealand.
Frankie and Otis
---
Frankie (aged 10) and Otis (aged 8) recently raised an awe-inspiring $5, 800 for ShelterBox by hosting a garage sale in Masterton.
When these siblings heard about the crisis in Ukraine, they set about finding a way to help those who were being displaced. Seen as they had lots of toys they were no longer using, a garage sale was the perfect fundraiser! Soon enough, their friends, family members, and even the local radio and newspaper were getting behind them – raising awareness of their efforts, and donating enough goodies to fill their entire school hall. They tell us that "counting all the money made after the sale" was the highlight of their fundraising experience, as well as "helping on the day, selling the items, and chatting to people about the sale and Ukraine".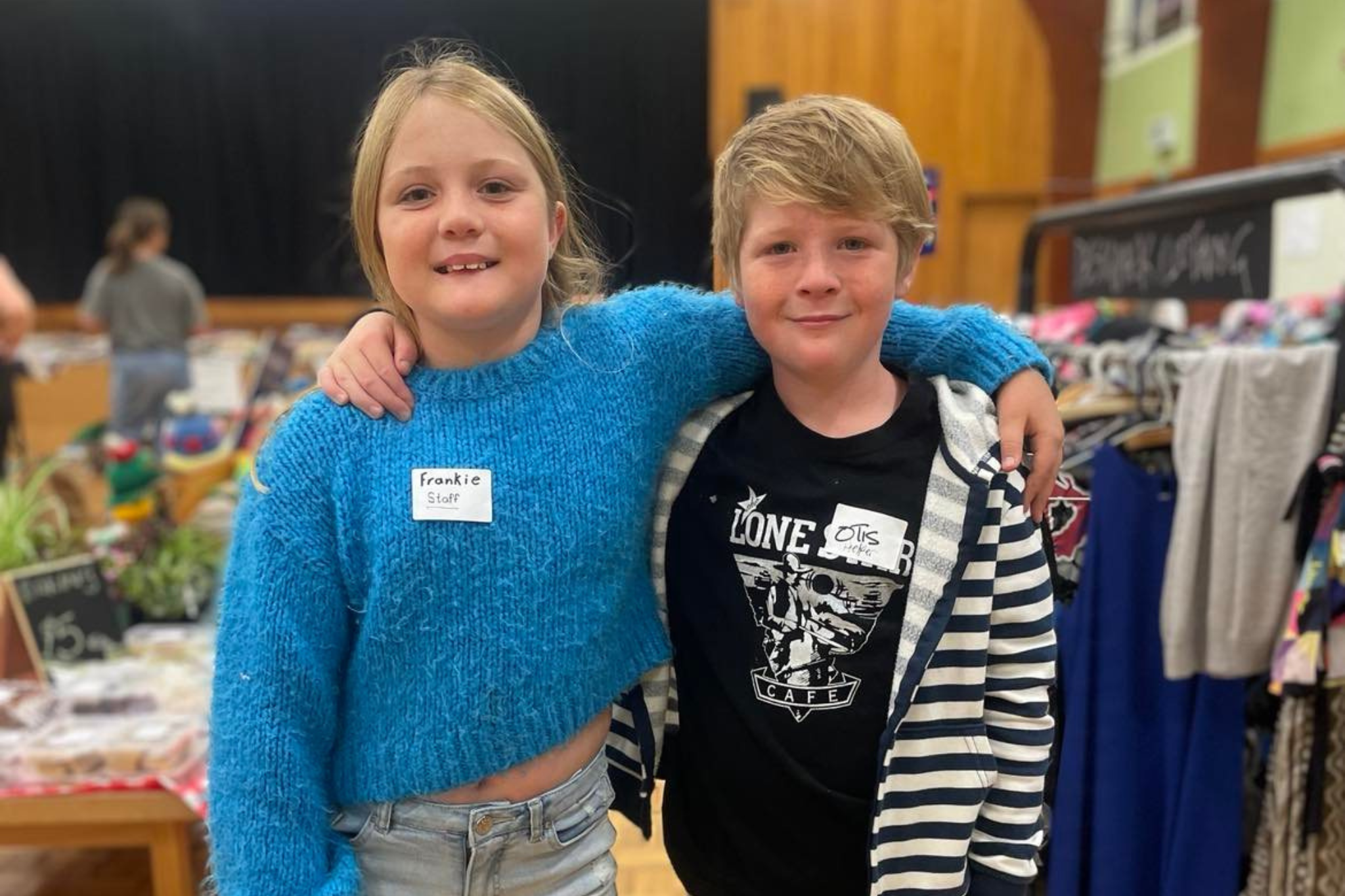 Tessa Petersen
---
Tessa Petersen – Senior Lecturer at School of Performing Arts at the University of Otago knows how to use her talents to make a difference.
After hearing about our work in Ukraine, Tessa rallied up a group of her music students, and each Friday, they headed out on campus to play beautiful tunes, to raise funds for us!
What a lovely way to bring joy to those passing-by, and families on the other side of the globe! Together, they raised an impressive $400.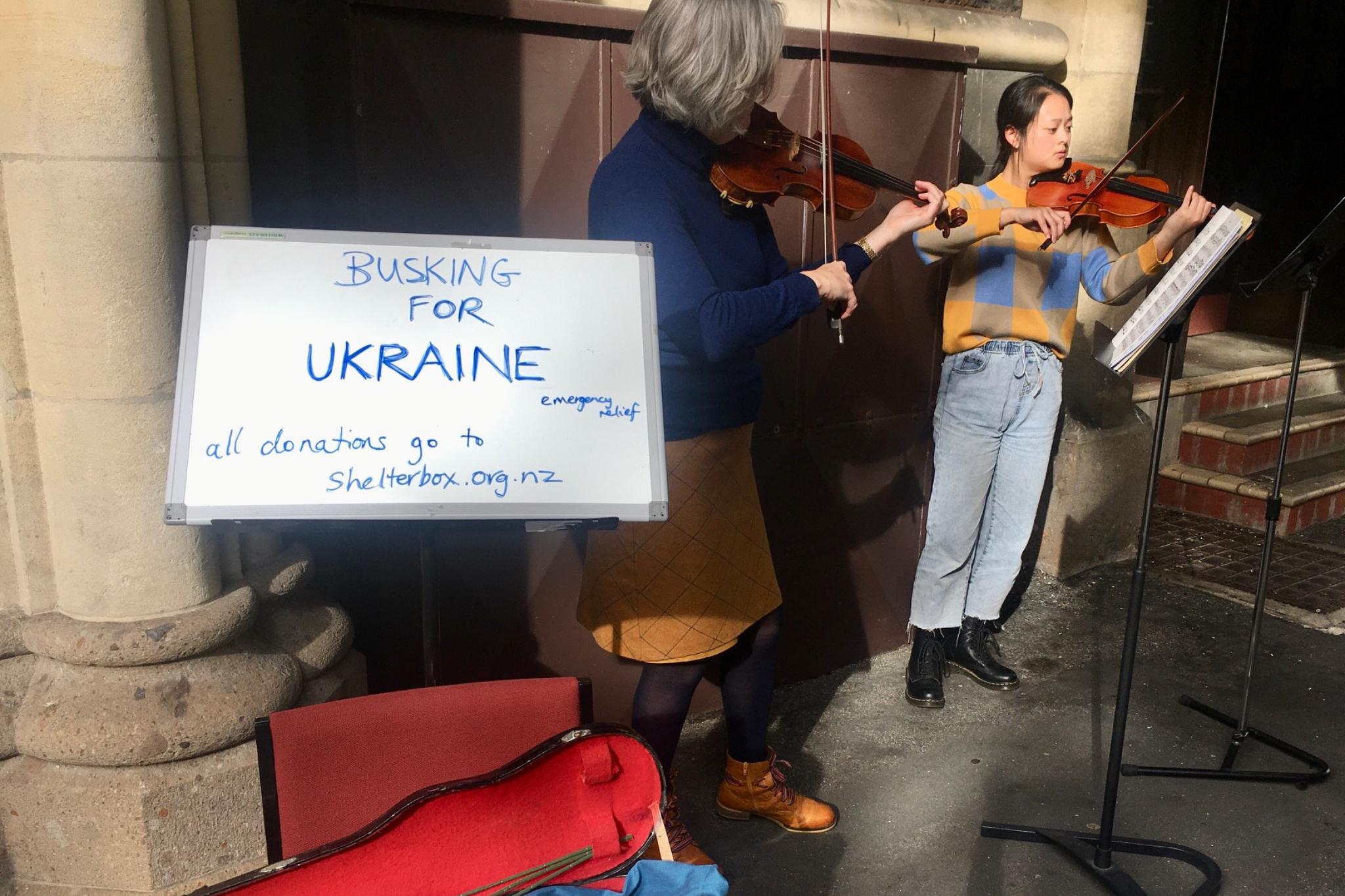 Rotary Club of Cambridge
---
Each year, the Rotary Club of Cambridge hosts a massive book sale – giving the local community an opportunity to snap up some bargain deals on books, CD's, LP's, and other goodies, while supporting a good cause.
We were thrilled to have Cambridge Rotary fundraise for us, as part of their 2022 sale (which we hear was bigger and better than ever). Thanks to this stunning ShelterBox display, set up and manned by ShelterBox Volunteer – Clair Connor, many Rotarians and members of the general public kindly donated in excess of $500!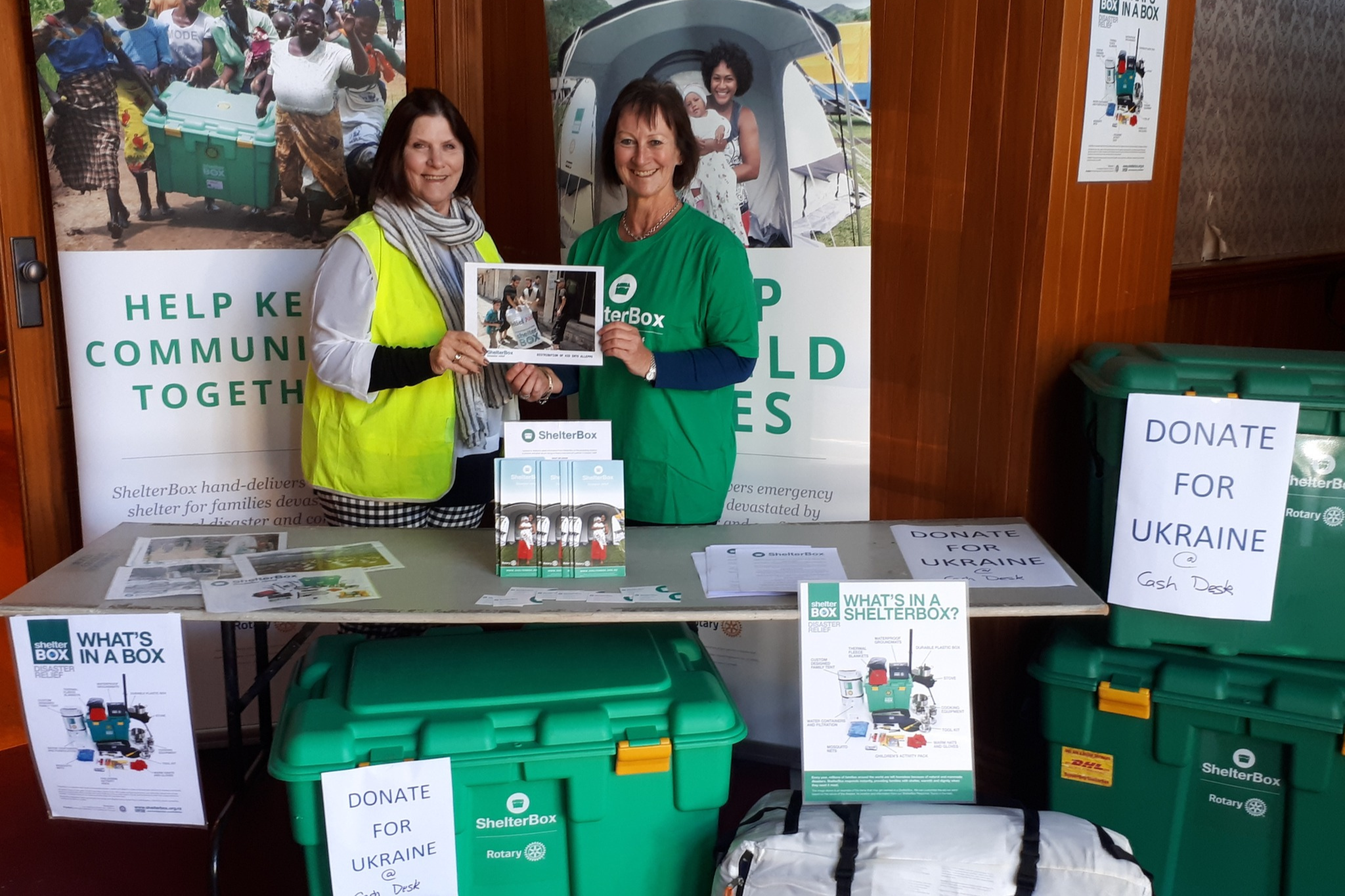 Rotary Ahuriri Sunrise
---
What better way to fundraise for a cause than with a quiz night? That's exactly what the Rotary Club of Ahuriri Sunrise did (and they threw in an auction, raffle, and ShelterBox presentation for good measure). 18 teams of local Rotarians came together for 10 rounds of trivia on 1 epic night – and together, they raised an impressive $4, o00 for our response efforts in Ukraine.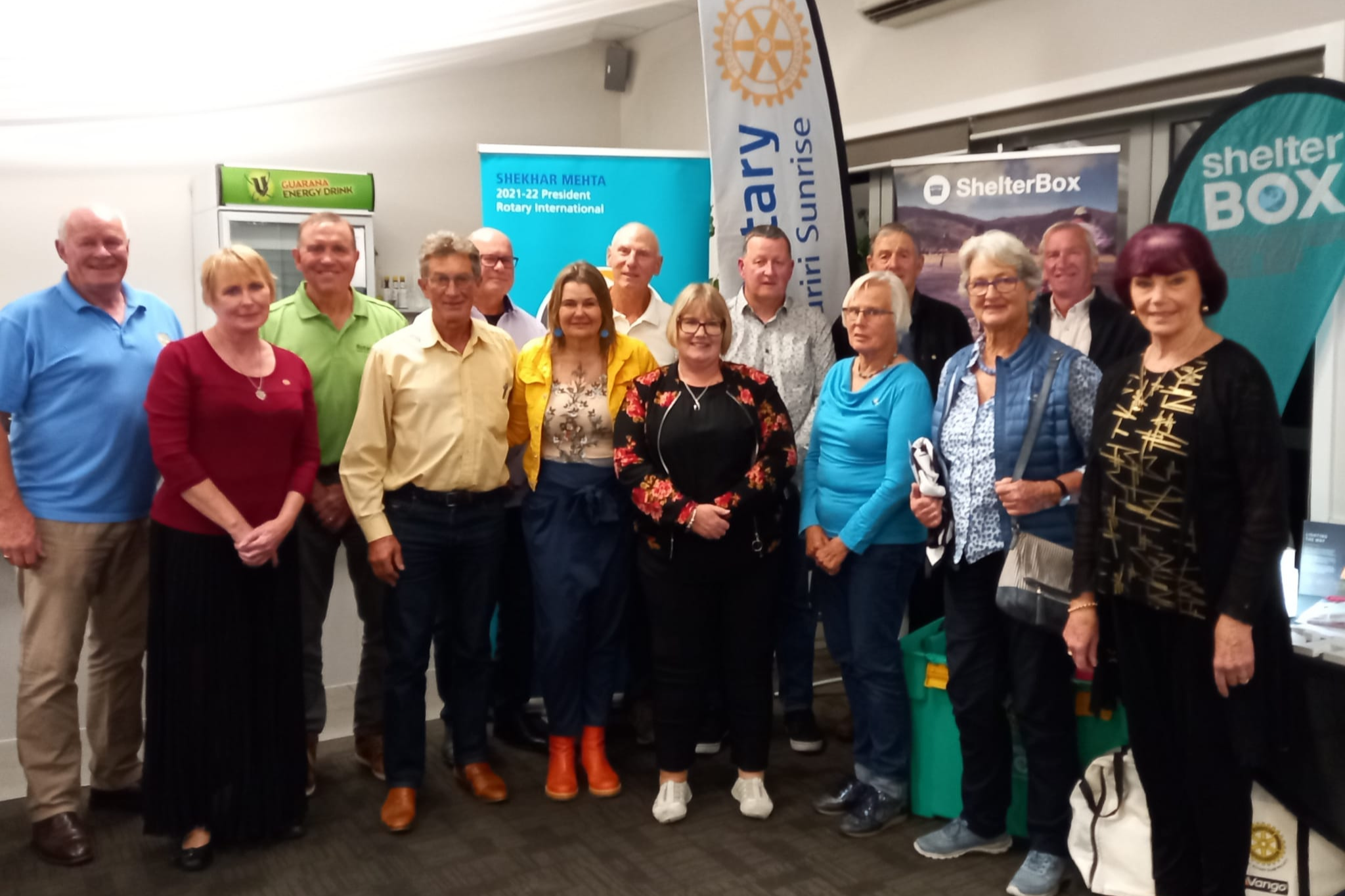 Martin de Ruyter
---
Inspired by our work in Ukraine, Martin de Ruyter has been getting creative for a cause, by creating a special edition of his popular trenchart poppies, using repurposed .303 calibre bullets.
These brooches/boutonnieres are currently for sale in the Suter Museum Art Gallery in Nelson.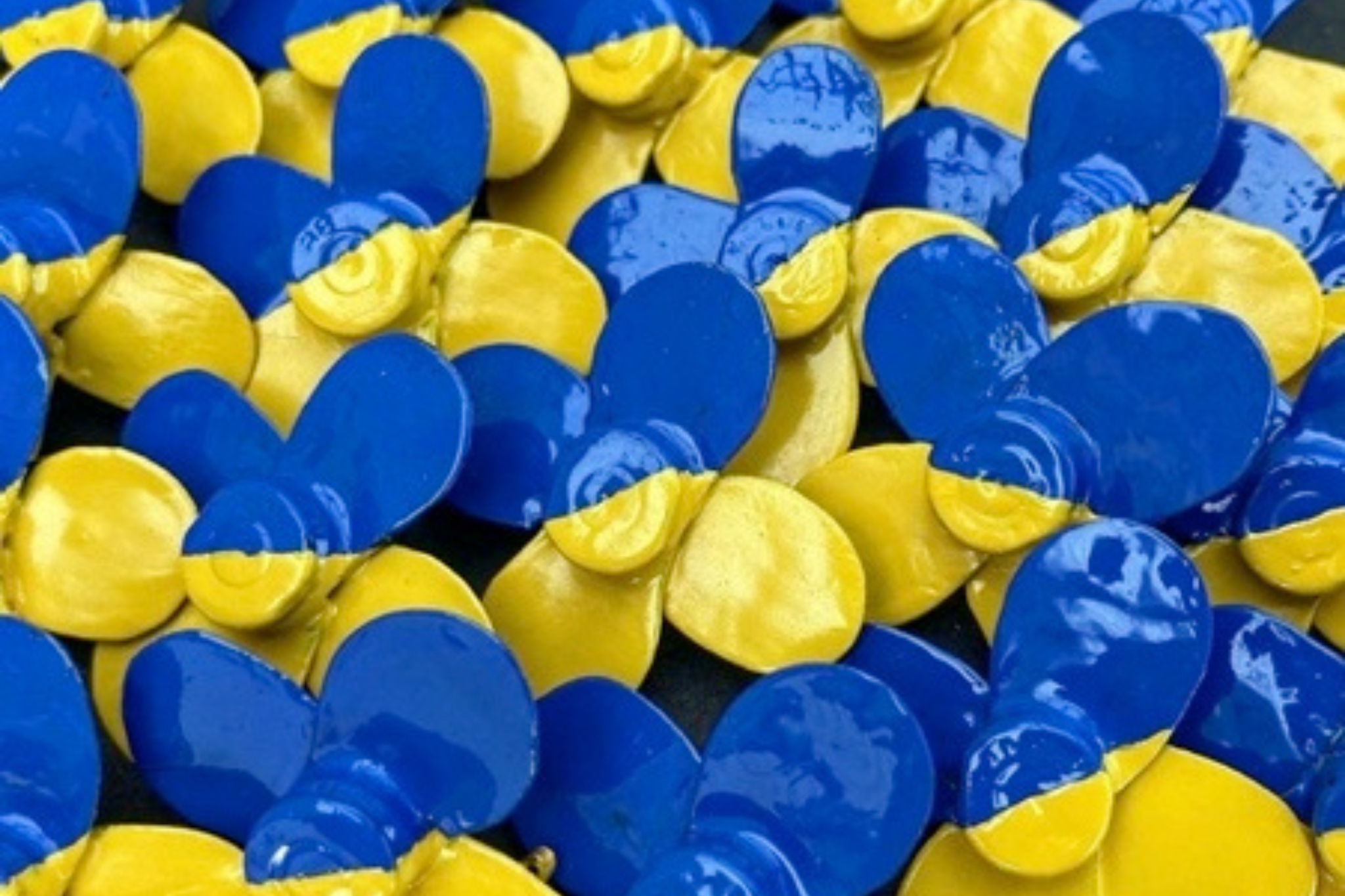 Rotary Ōtautahi Passport
---
What better way to raise awareness than by setting up a ShelterBox display? That's exactly what Rotary Ōtautahi Passport did! They've been stationed in Hornby Mall, where they've collected $500!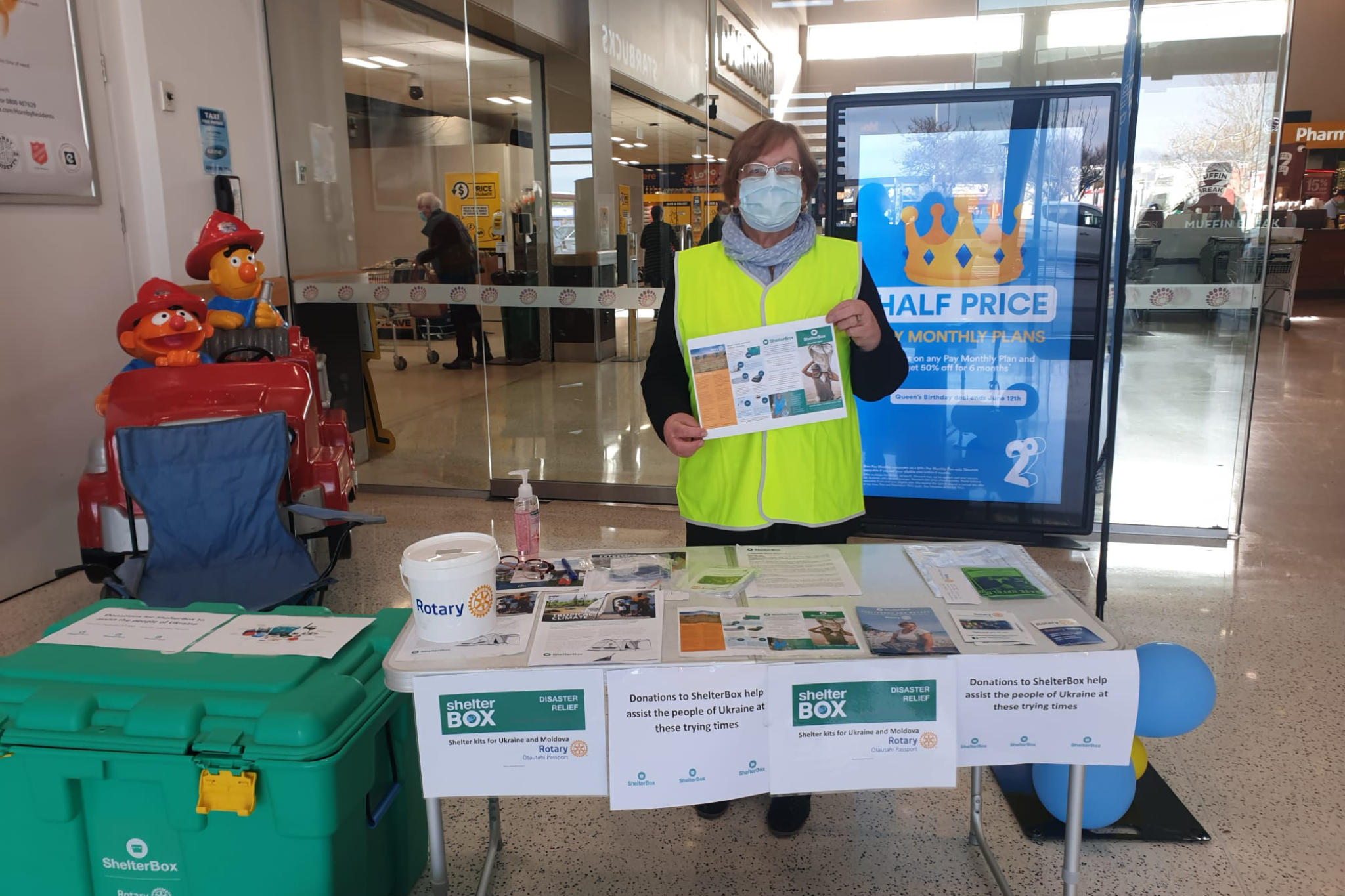 Hannah Wood
---
In honour of our inaugural World Refugee Day Challenge, Hannah Wood set herself a bold challenge – running 1km for every $10 that she raised for ShelterBox.
Her friends and family rallied behind her, raising an impressive $290. So, on June 20th (when it was -2 degrees), set off on an equally-impressive 29.1km run. Her goal was to help "at least one person" – and it's fair to say she's done all that … and more!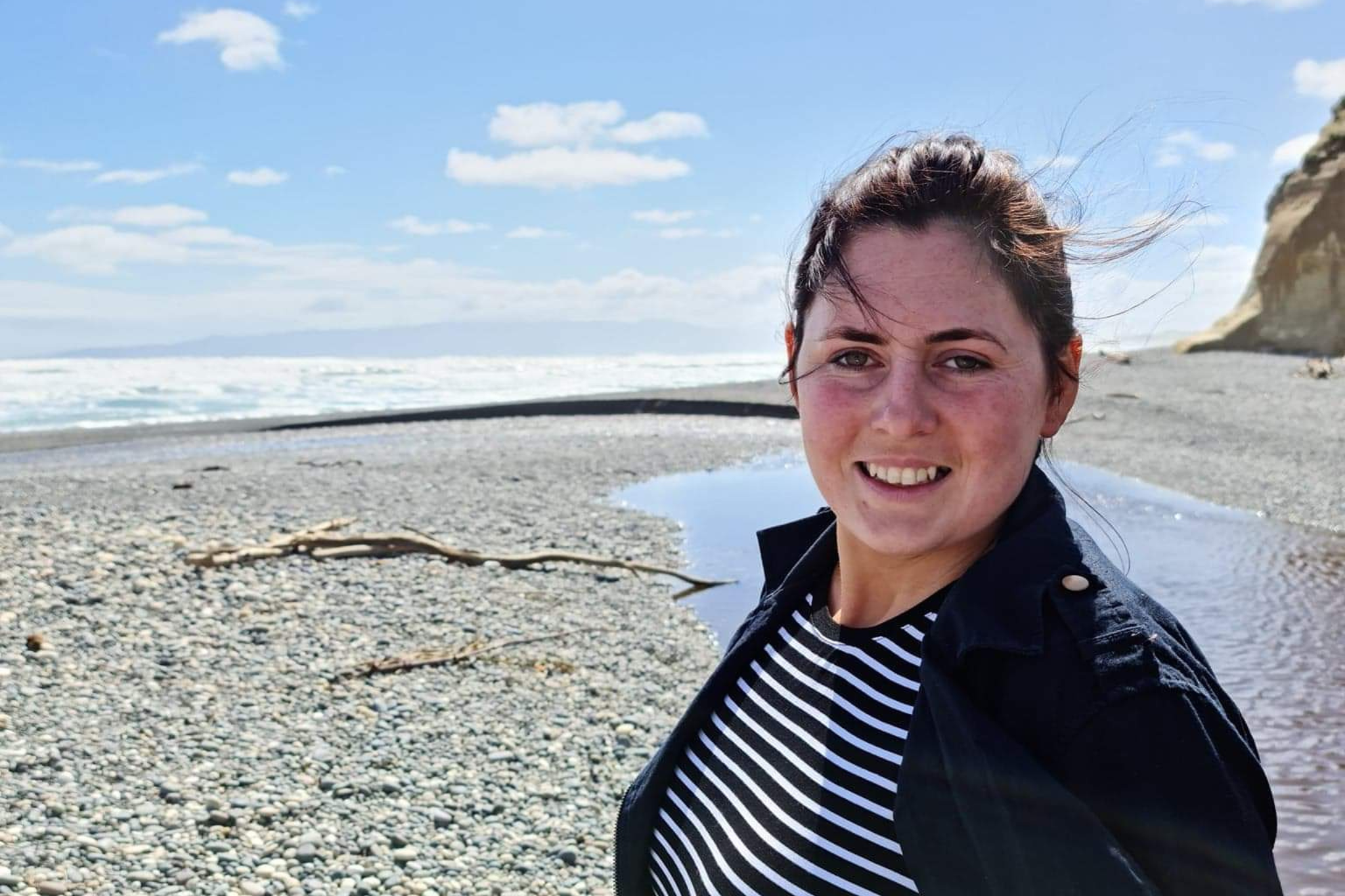 Tell us about your event!
---
WE'LL SEND YOU SOME COLLATERAL, ARRANGE A SPEAKER OR HELP YOU FIND LOCAL SUPPORT.
Experience ShelterBox
---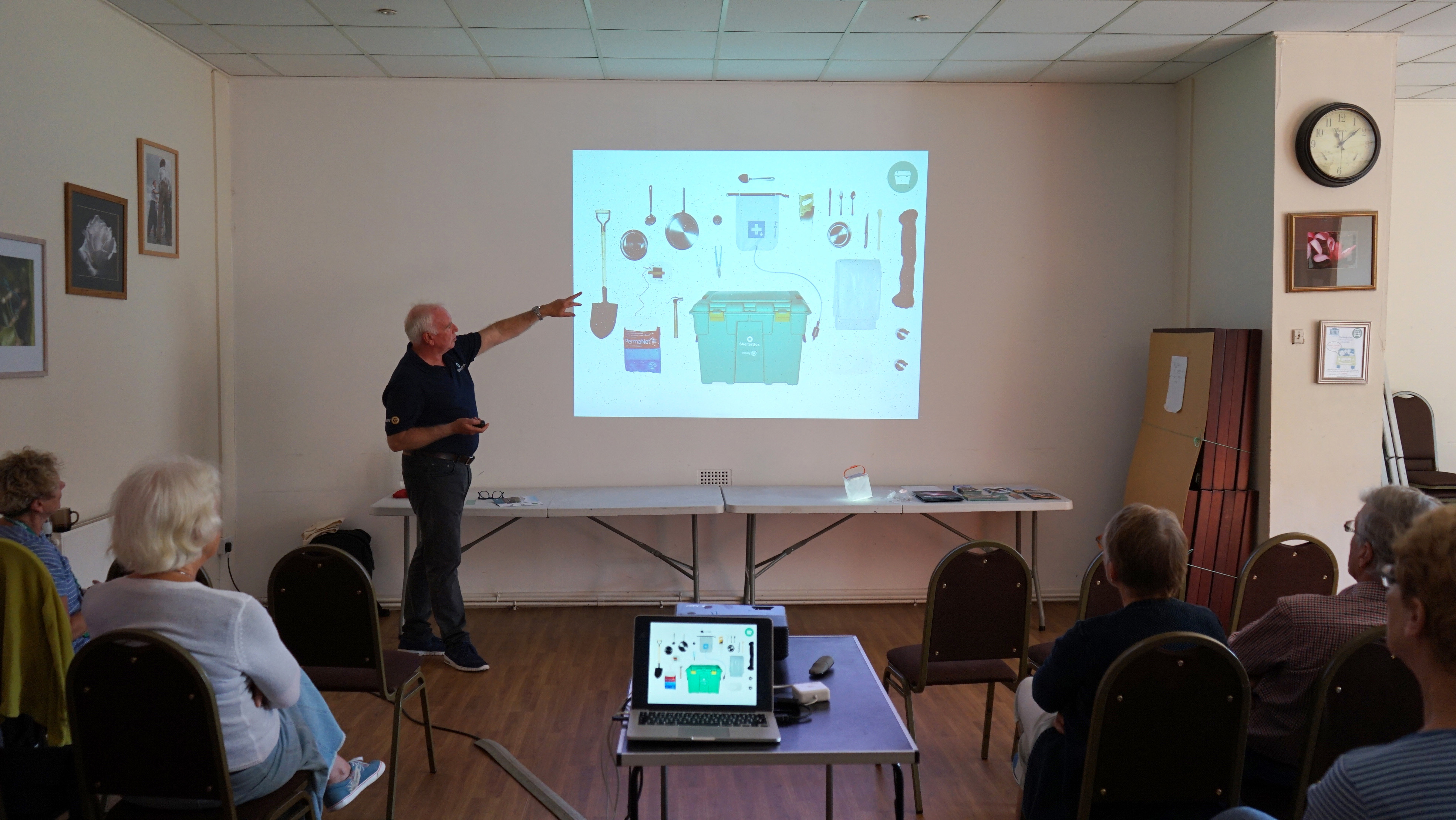 Bring the story of ShelterBox to life by inviting a ShelterBox speaker to your event.
Experience our aid for yourself and learn how your support is transforming the lives of families robbed of shelter when disaster strikes.
Our volunteers can share an impactful audio/visual presentation as well as the actual disaster relief equipment that we send in the field.