A Ravaged Island Nation
---
In December 2021, Super Typhoon Rai (known locally as Odette) caused widespread devastation across the Philippines.
With gusts of up to 240kmph, the storm was equivalent to a Category 5 hurricane. Our local partnerships with Rotary, Humanity and Inclusion, and local governments helped us get aid to some of the hardest-to-reach locations such as Dalaguete, southern Cebu.
See how our aid enabled Monalyn and her family to rebuild and recover.
An Unexpected Christmas
---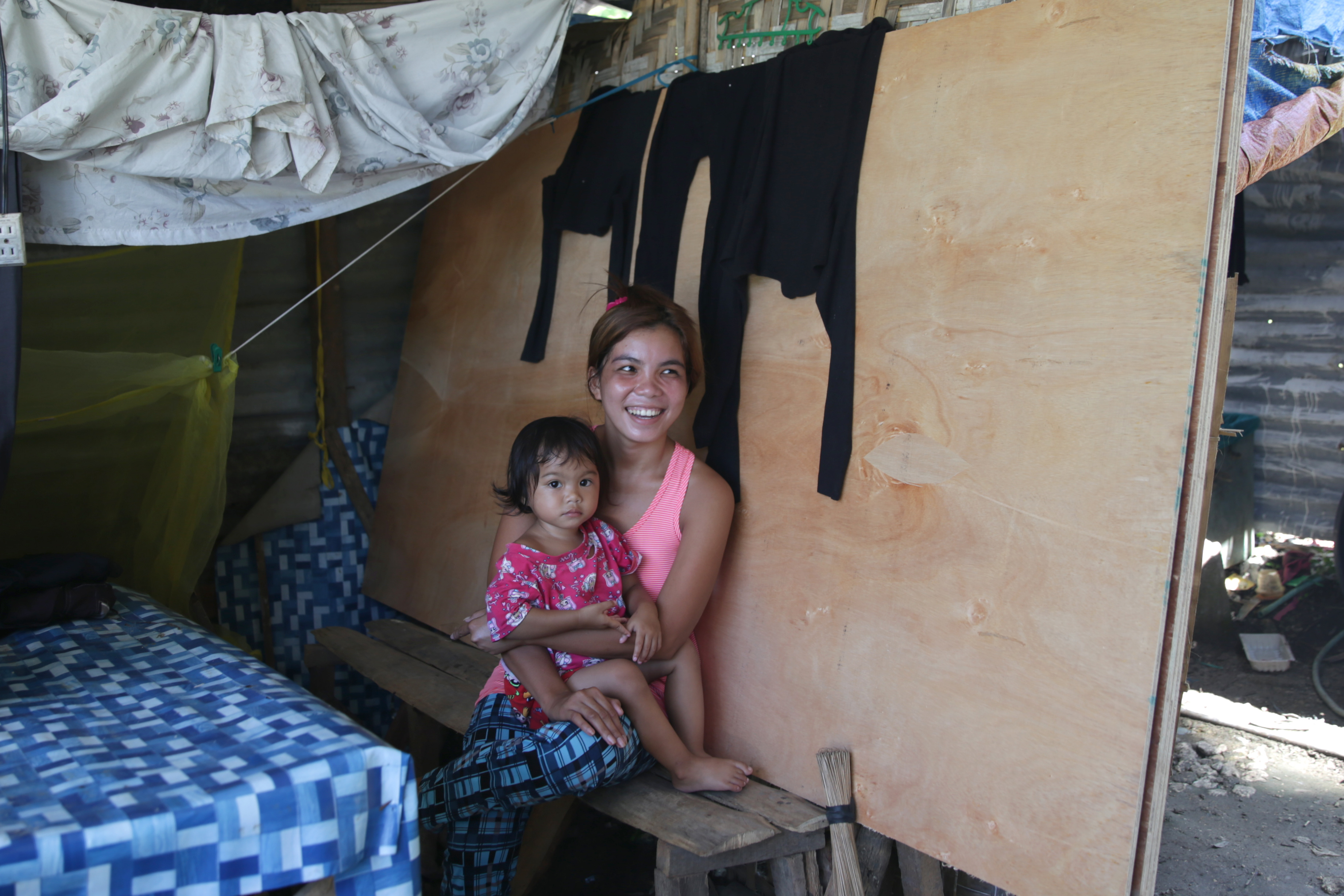 As most families around the globe prepared for Christmas, communities across the Philippines were preparing their homes for the worst.
Amongst them was Monalyn, her husband, and their two young children (aged 2 and 4).
On the day of the typhoon, Monalyn knew a storm was coming.
"We were informed through text messages and news on TV".
Seeking Refuge
---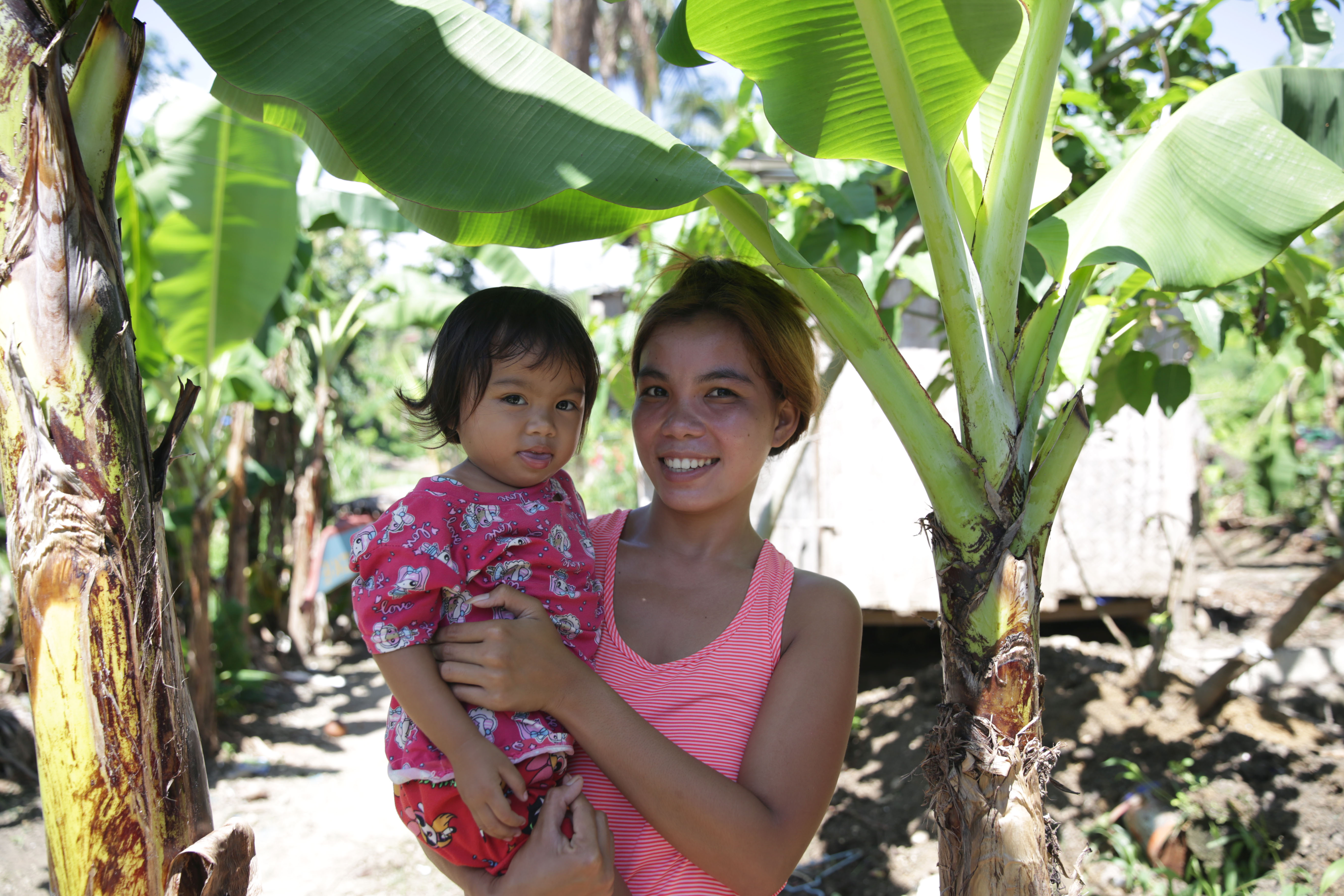 By that afternoon, Monalyn and her family had left their home and were seeking safety at her mother's house.
"The wind was very strong at that time and I was scared that the coconut trees would topple down on our roof. There was more than 10 people sheltering there".
The family stayed there for a month after the typhoon.
When they returned to their home, they were met with severe damage.
The wind and flooding had caused the wood of their house to soften – destroying their walls.
A Helping Hand
---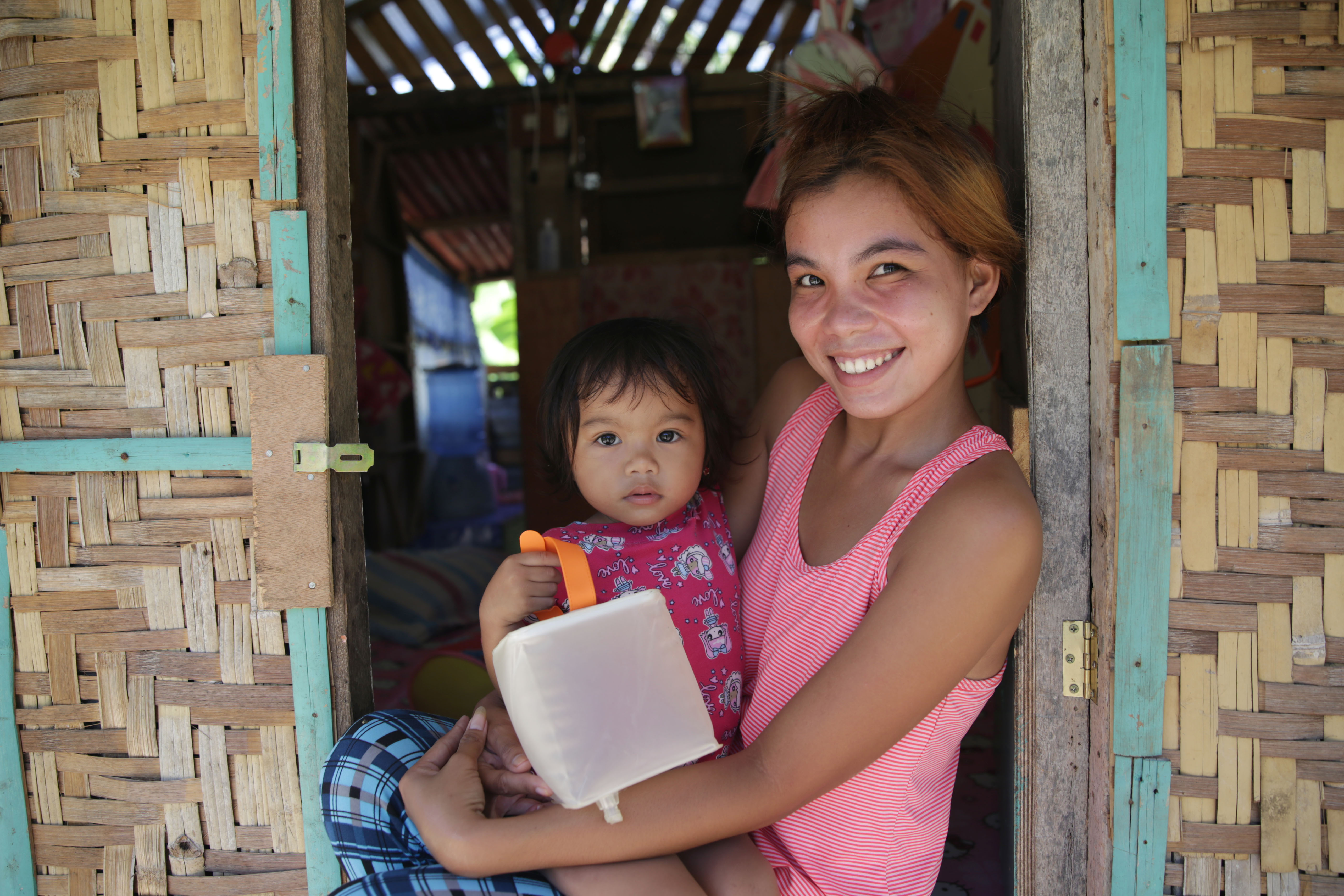 Thanks to ShelterBox's aid, Monalyn was able to begin rebuilding as soon as the family returned home.
The tarpaulin was especially useful, as the family was able to use it as roofing.
"We used the tarpaulin immediately the afternoon of receiving it because my husband wanted to move home already to our house. We moved immediately because we were already crowded in my mother's house and my husband didn't want to bother someone".
The family commonly experiences power cuts, so the solar light has come in handy too.
"We use it during brown out. It happens sometimes but we're not informed".