A Humanitarian Crisis
---
Right now, one of the worst humanitarian crises is unfolding in Tigray, Ethiopia.
The crisis is driven by conflict, but food shortages and the constant threat of coronavirus are making it worse. Most displaced people are living in crowded schools, sleeping on dusty floors in abandoned buildings or sleeping outside.
Working with our partner IOM, we're supporting people who have fled their homes within Tigray.
Read Shewit's story of survival after she was displaced by the ongoing conflict.
Images credit: IOM/Kaye Viray
A Long Journey
---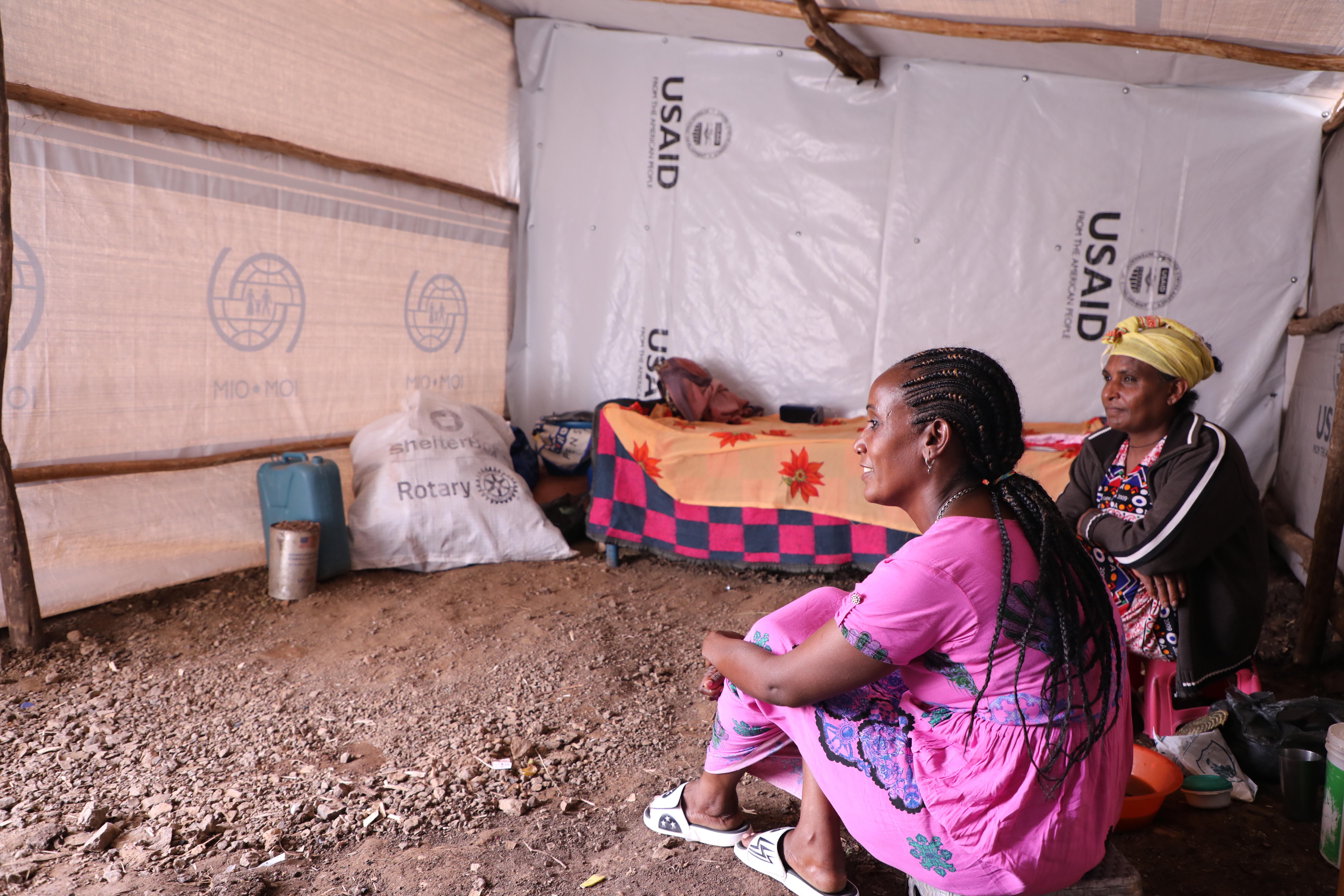 After being forced to flee her home due to Ethiopia's ongoing conflict, Shewit led her four young children – aged 3, 7, 11 and 15, on an 80km journey to find a safe place to shelter –
We walked for five days, stopping in between to rest and eat. I was concerned about surviving, like all of those who fled. When we arrived at the internally displaced people's site, local communities gave us bread, injera (flatbread), and water. We were truly grateful.
The Journey to Recovery
---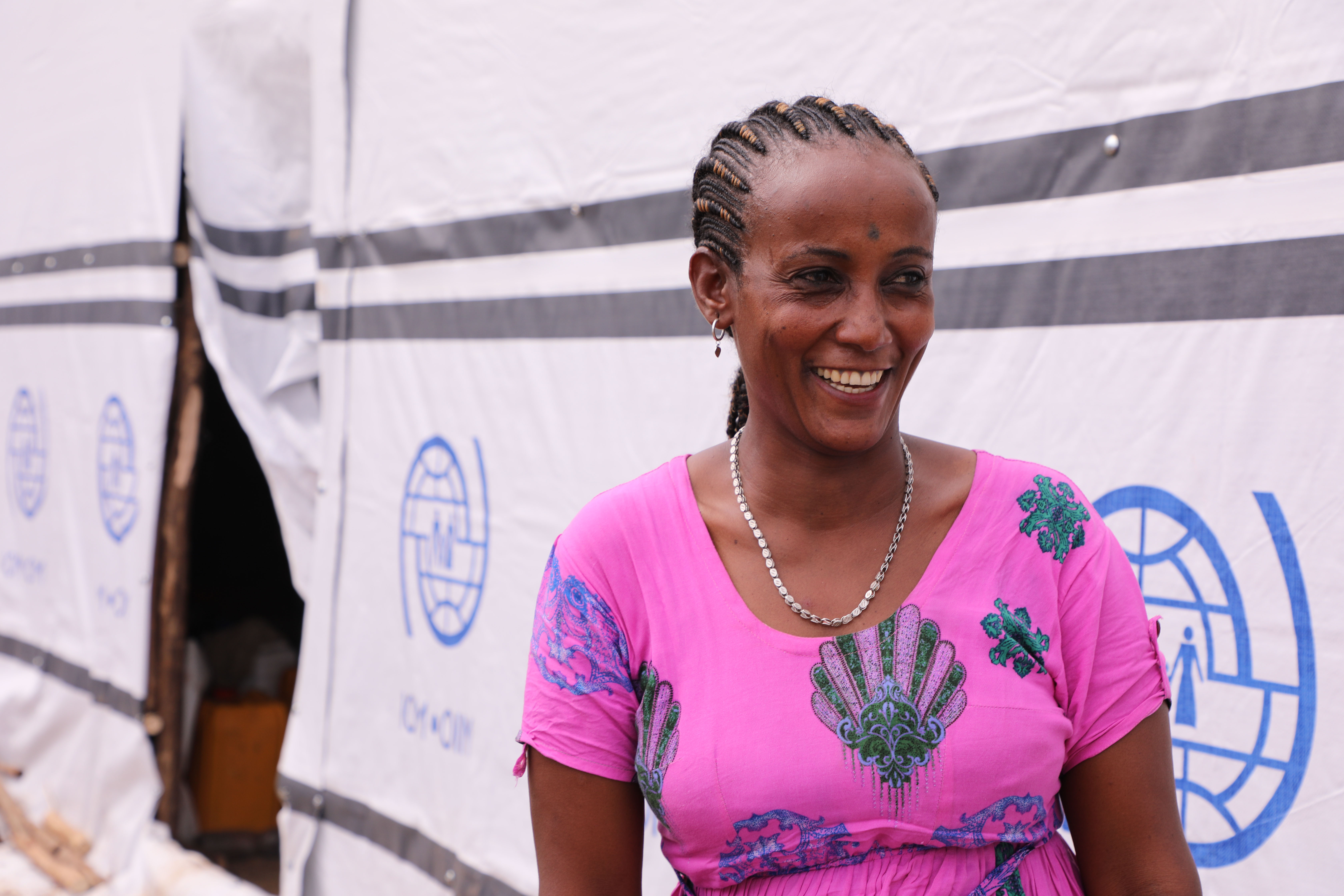 Four months on, Shewit is living with her children in a camp for internally displaced people. She explained,
With the new shelter provided by IOM and ShelterBox, our living conditions have improved a lot. We do not have to sit outside and fear for our safety anymore.
A Sense of Gratitude
---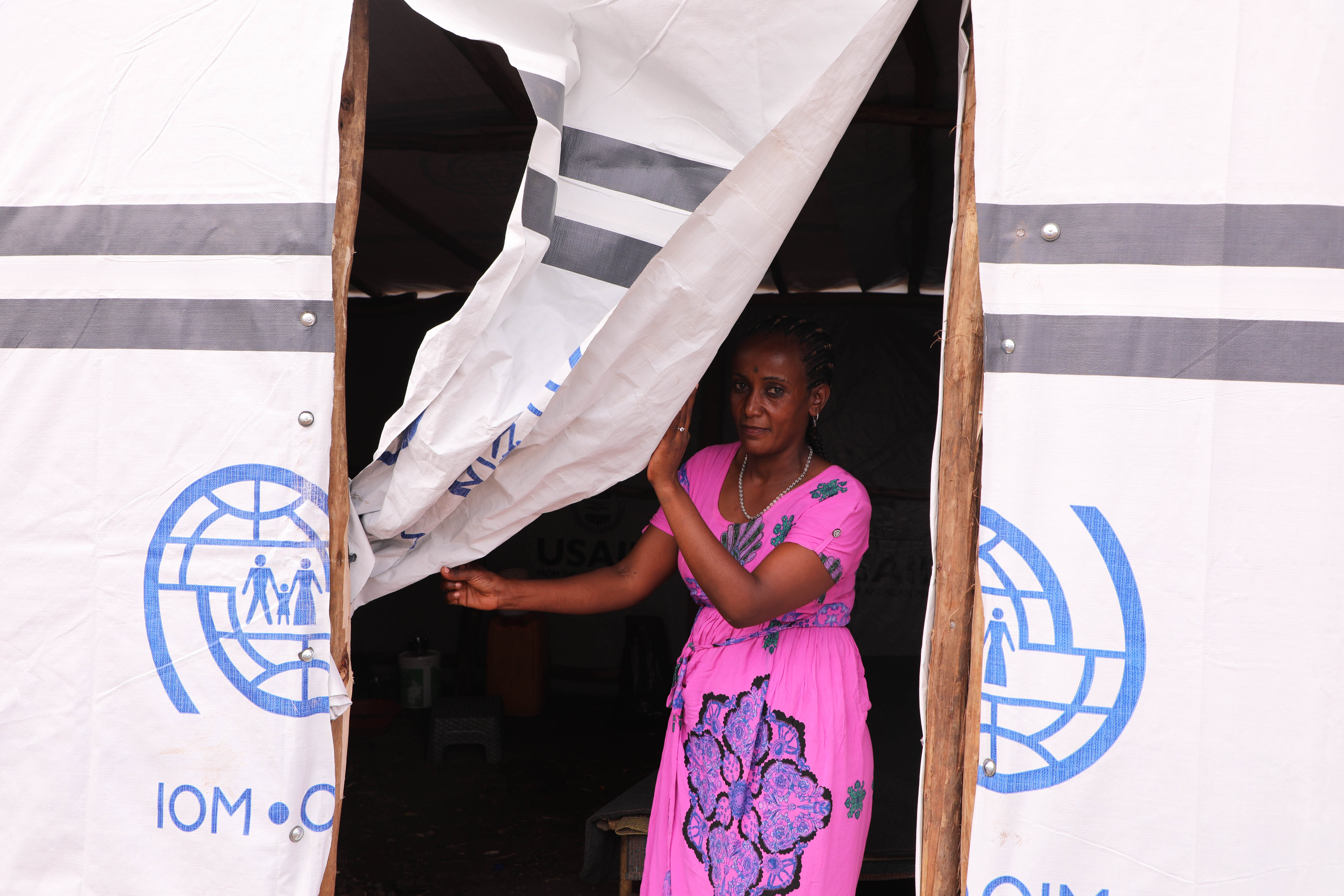 Shewit described she was feeling "grateful and at ease" when collecting the aid items. She has found the most useful aid items to be
the cooking materials and the shelter because my children and I need to eat every day, even when it is hard to find food sometimes. The shelter protects us from the sun and also from the rain.
An Uncertain Future
---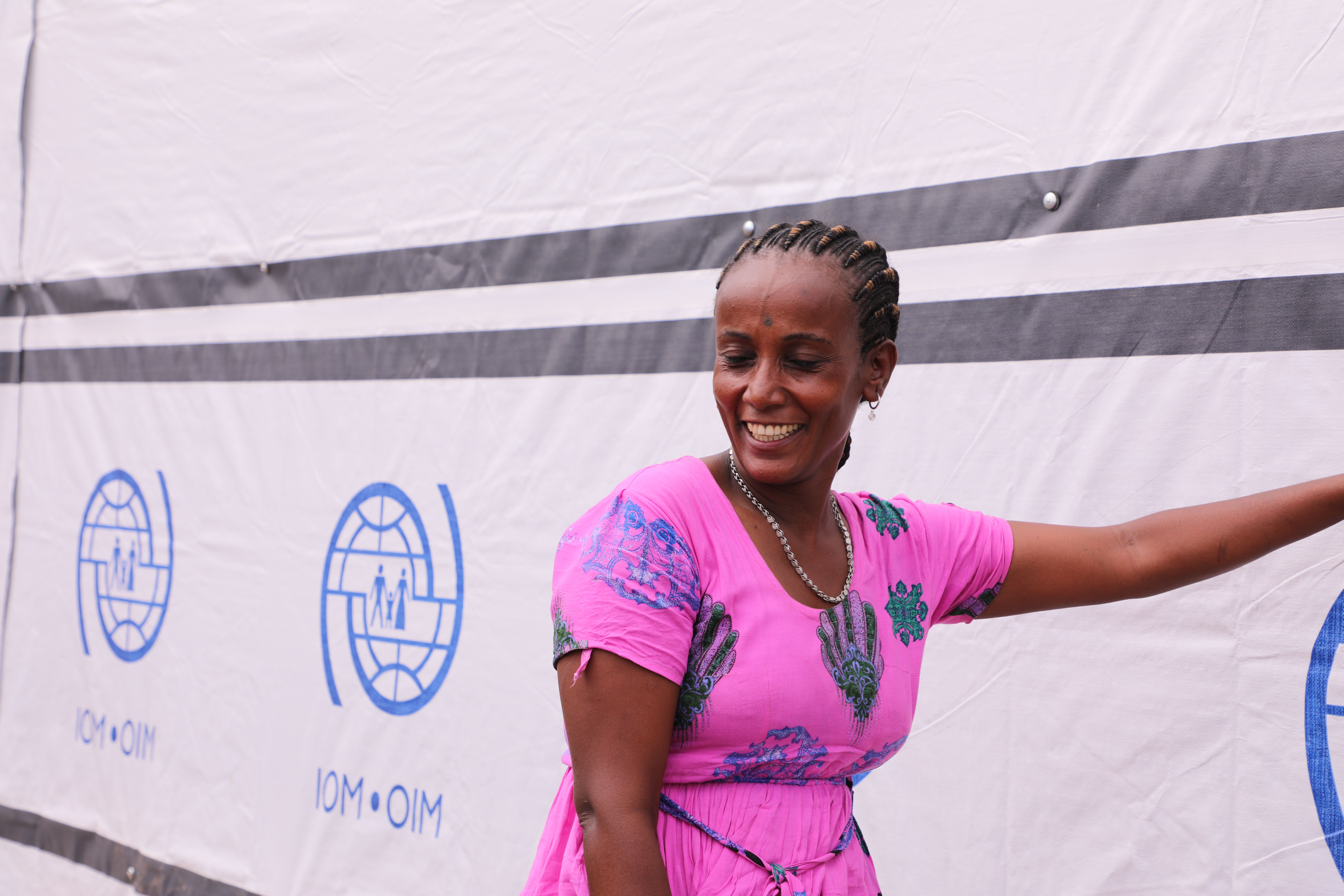 When asked about her greatest concern for the future, Shewit said she was anxious about, "the fear of the unknown". Despite this, she hopes to teach again in the future, and she is also leading the Women's Committee in the displacement camp.
But Shewit is not alone in feeling worried. Millions of people just like Shewit in Ethiopia are currently facing severe food shortages, threatening conflict as well as coronavirus.
Working hard with our partner IOM, we're reaching vulnerable families in Tigray who desperately need help.