Widespread Devastation
---
On 1 November 2020, Typhoon Goni swept through the Philippines causing widespread devastation.
Goni was the most powerful storm to hit the country since Typhoon Haiyan in 2003, which killed around 6,000 people and affected millions more.
The typhoon made landfall in the Bicol region of the Philippines. Communities in the Albay and Catanduanes were in the epicentre of the storm which left over 10,000 homes damaged or destroyed.
Jennifer was amongst the people who had been affected the most. Read how ShelterBox aid helped her to rebuild her life.
Extensive Damage
---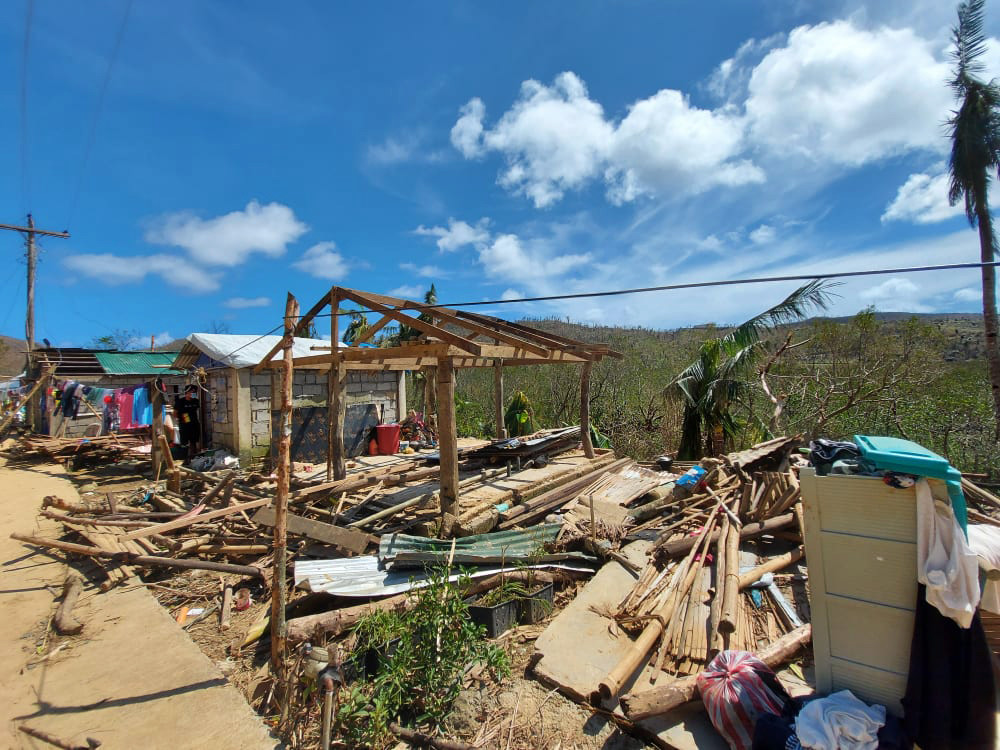 Jennifer lives with her 12-year-old daughter in Camarines Sur, Philippines. She has lived in the area for over fifteen years. When Typhoon Goni made landfall, Jennifer's number one priority was the safety of her family.
Although Jennifer was at the office when Typhoon first arrived, she rushed home to get her daughter.
"When it arrived, the winds were so strong that most of the sheets were blown away. Almost everything got wet or damaged. My daughter was taking refuge at our neighbour's house, but I knew I needed to stay at home so I can look after our things. I used ropes and other reinforcements to try and secure the house – I used anything I could get my hands on. I was so nervous for what the damage would be".
Although Jennifer tried her hardest to protect her home and possessions, the house suffered great damage. "Most of our roof had been blown away from the winds." Like many people in their community, the typhoon damaged Jennifer's livelihood too. Her small sari-sari store was severely damaged by Typhoon Goni.
On the road to recovery
---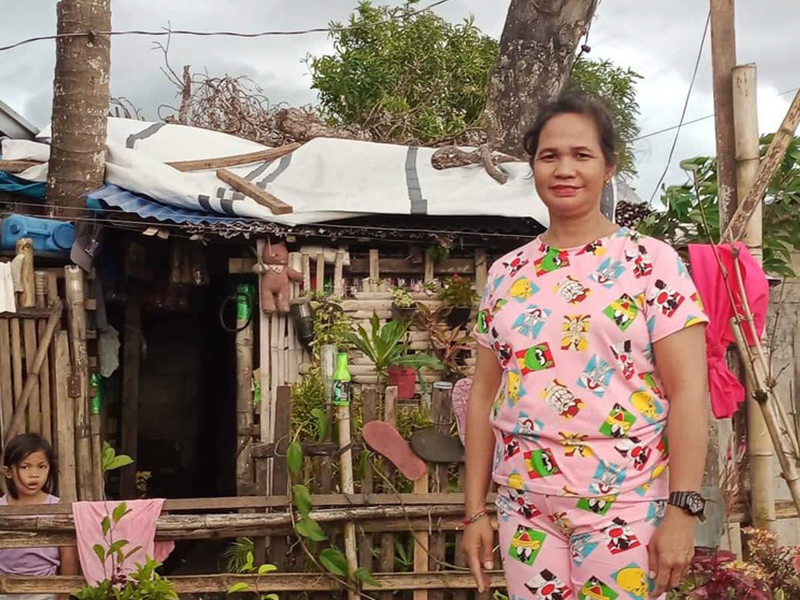 After the storm, Jennifer and her daughter were set up in a temporary shelter. They received a ShelterBox ShelterKit to help them rebuild their home.
Jennifer felt great relief when she collected her aid items. "It's been such a help for us to recover from the typhoon damage. For example, I used the tarpaulin as temporary roofing in our kitchen since it was destroyed."
When asked about the future, Jennifer raised fears over whether they would get any more severe flooding in the future.
"Flooding is always a concern for me – I truly hope that it doesn't happen again next year so I can begin rebuilding my home".