Be the reason someone smiles this Christmas
---
When disasters devastate the landscape and force families far from their homes, it can be hard to access safe, clean drinking water.
By providing families with water containers and purification equipment, safe drinking water becomes one less thing to worry about.
This Christmas, you can honour someone special in your life and pay it forward to someone in need by giving the gift of water for $50.
Make the World of Difference
---
An easy-to-use water filter is more than a staple in an emergency kit.
For Mairamu, who lives in Minawao Refugee Camp, her water filter was a lifeline – enabling her to overcome the daily struggle of water contamination.
This filter has become our doctor. It puts an end to the problem of sickness that we had after drinking water. Today we drink without fear.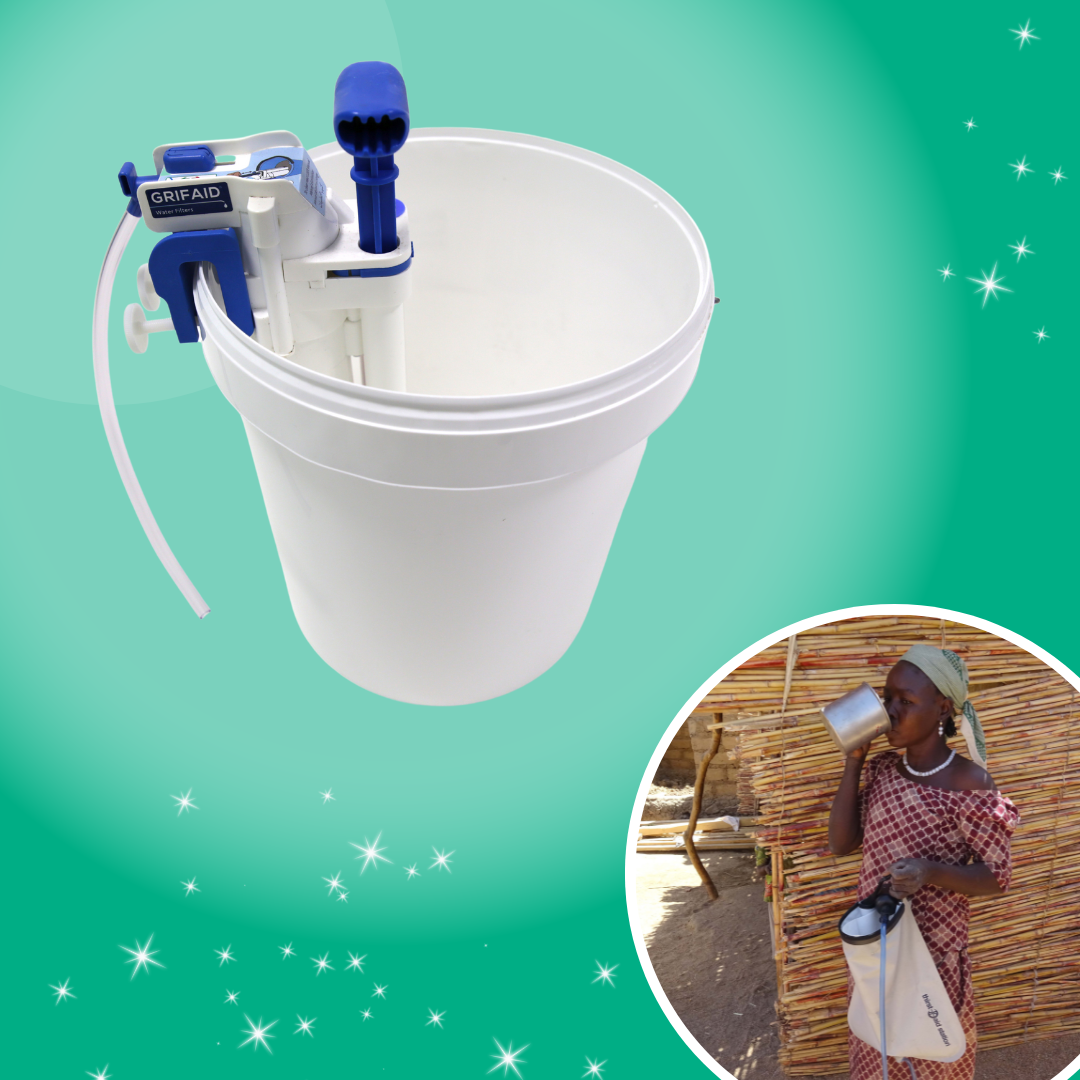 Buy Your ShelterBox Christmas Gift today
ShelterBox New Zealand's Virtual Gift Shop
---
This year, more than 120 million people around the globe will be spending Christmas without a home.
With ShelterBox's Virtual Gift Shop, you can honour someone special in your life, by paying it forward to a family in need.
Simply pick a life-changing gift from the list below, we'll send you an eCard explainig your impact, and you can feel good knowing that you'll be helping a family find hope for a brighter future, after some of their darkest days.
Defy gift-giving conventions today, and help families recover for tomorrow.
*Items shown are illustrative of  the types of aid that ShelterBox provides. Donations fund emergency shelter needs worldwide.
*All donors will receive a printable card via email.