Be the reason someone smiles this Christmas
---
After a disaster, darkness can be a dangerous and persistent challenge.
That's why all of our aid packages contain a set of solar lights – enabling families to stay safe and spend time together after night falls.
This Christmas, you can honour someone special in your life, and pay it forward by giving the gift of light for $40.
Make the World of Difference
---
For many of us, our inflatable solar lights would be the perfect solution for when the power goes out.
But, for Catherine, whose home in Dominica was destroyed by Hurricane Maria, it is her sole means of keeping her family safe after dark.
The light is bright and lovely. It allows me to cook, to safely collect water and stay up after dark to get my life back to normal.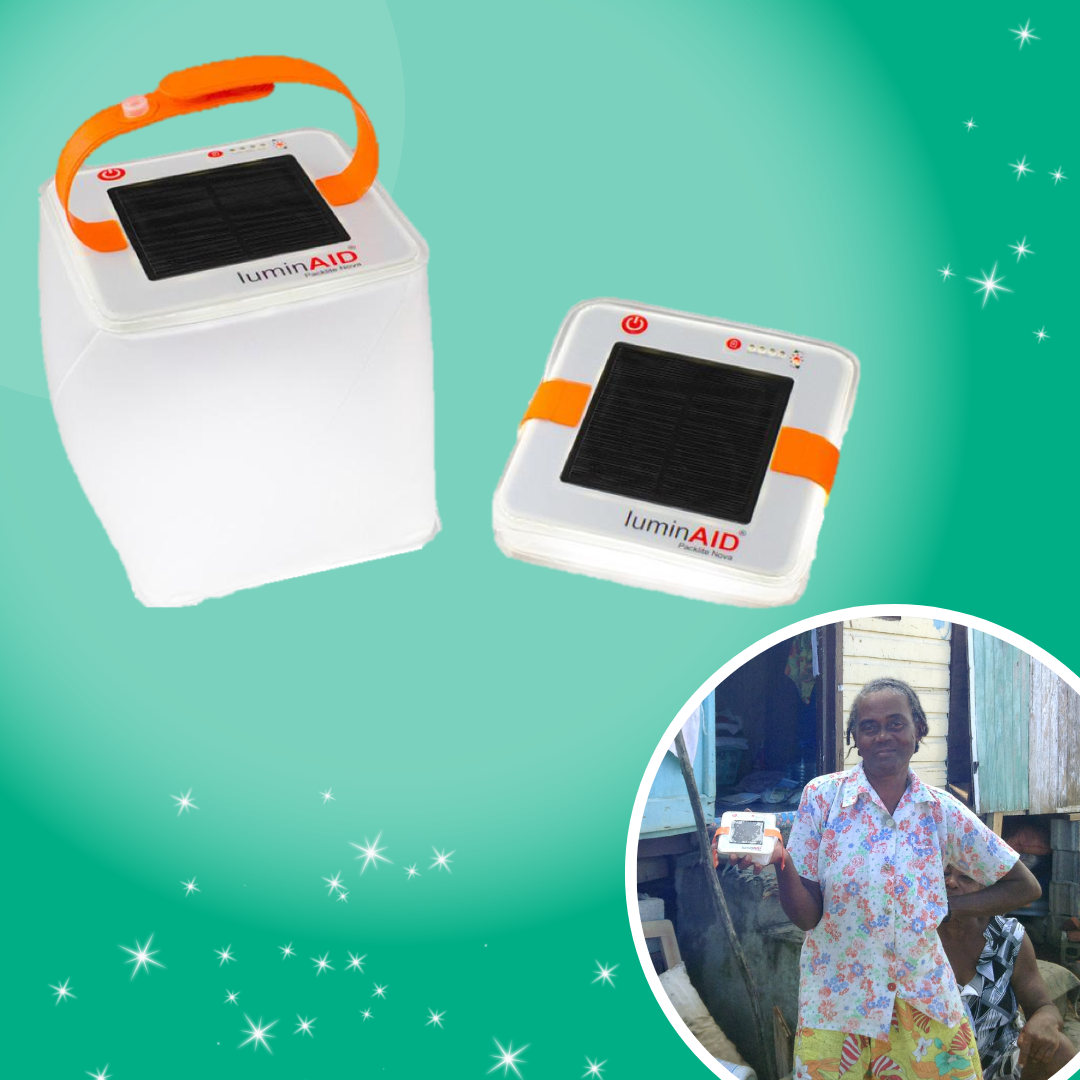 Buy Your ShelterBox Christmas Gift today
ShelterBox New Zealand's Virtual Gift Shop
---
This year, more than 120 million people around the globe will be spending Christmas without a home.
With ShelterBox's Virtual Gift Shop, you can honour someone special in your life, by paying it forward to a family in need.
Simply pick a life-changing gift from the list below, we'll send you an eCard explainig your impact, and you can feel good knowing that you'll be helping a family find hope for a brighter future, after some of their darkest days.
Defy gift-giving conventions today, and help families recover for tomorrow.
*Items shown are illustrative of  the types of aid that ShelterBox provides. Donations fund emergency shelter needs worldwide.
*All donors will receive a printable card via email.