Be the reason someone smiles this Christmas
---
When disaster strikes, families lose their homes, possessions, and livelihoods.
Our ShelterBoxes are packed full of emergency shelter and essential aid items, such as blankets, water filtration, and solar lights – all of which can help a family recover, rebuild, and find hope for a brighter future.
This Christmas, you can honour someone special in your life, and pay it forward to families in need, by giving the gift of a ShelterBox for $1500.
Make the world of difference
---
These green boxes contain so much more than physical aid items. They create the framework for every day life, and help turn a shelter into a home.
Ismail, whose home in Malaysia was destroyed after severe flooding, knows this well:
The box means so much. Now we have a place to live and the things to make our life better.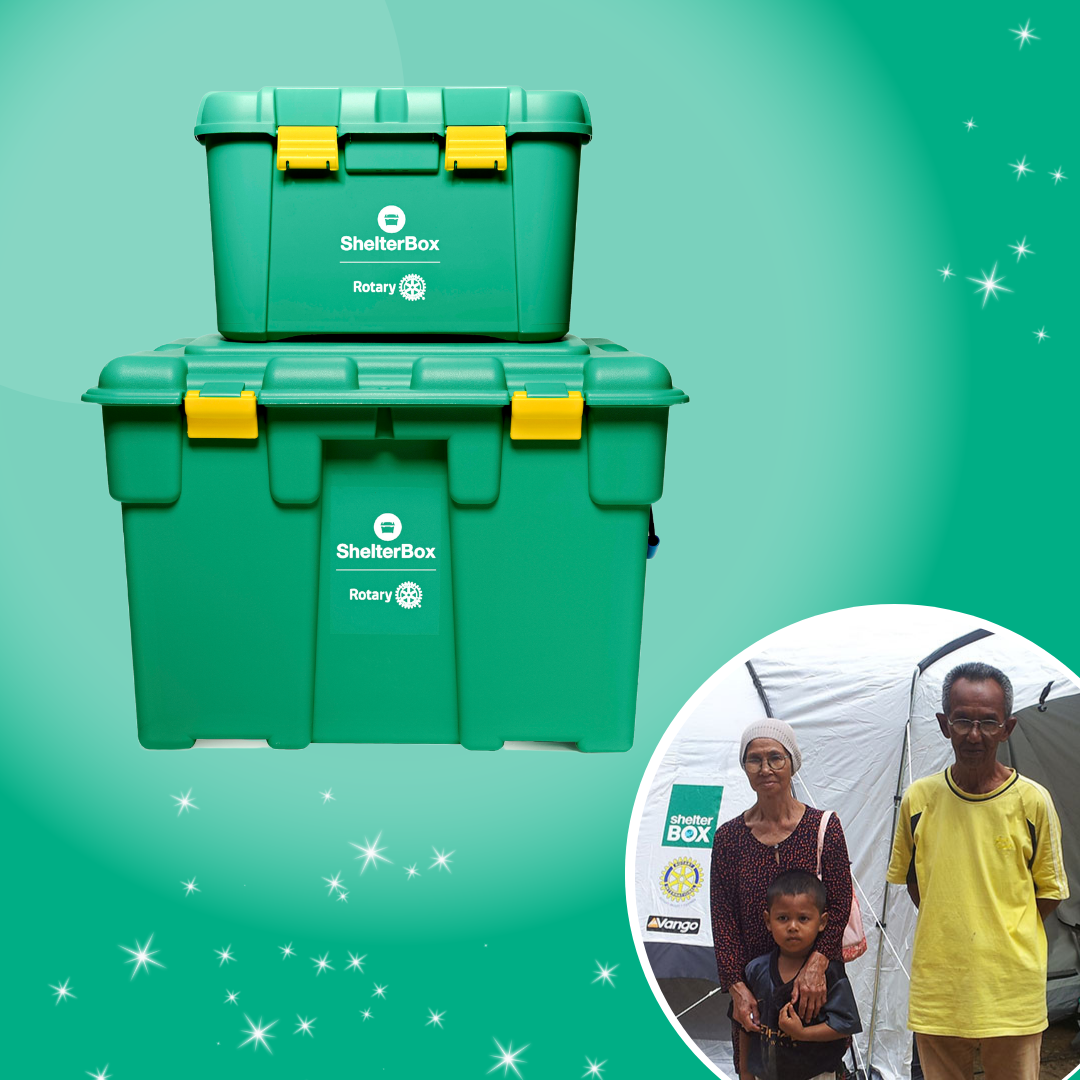 Buy Your ShelterBox Christmas Gift today
SHELTERBOX NEW ZEALAND'S VIRTUAL GIFT SHOP
---
This year, more than 120 million people around the globe will be spending Christmas without a home.
With ShelterBox's Virtual Gift Shop, you can honour someone special in your life, by paying it forward to a family in need.
Simply pick a life-changing gift from the list below, we'll send you an eCard explainig your impact, and you can feel good knowing that you'll be helping a family find hope for a brighter future, after some of their darkest days.
Defy gift-giving conventions today, and help families recover for tomorrow.
*Items shown are illustrative of  the types of aid that ShelterBox provides. Donations fund emergency shelter needs worldwide.
*All donors will receive a printable card via email.