A Deep Humanitarian Crisis
---
The Far North region of Cameroon has become home of many internally displaced people. One of them is 13-year-old Guidadi, who lost both of his parents to Boko Haram.
"It is impossible to imagine or even understand the life of the displaced unless you experience it first. The helplessness one feels when he loses everything and on top of that, the uncertainty of a better tomorrow."
While teenagers at that age should be carefree, Guidadi's life has been anything but that since becoming the head of his household at the age of thirteen.
Guidadi had a peaceful childhood, similar to other children in the region. He came from a modest family but had always known the warmth of a loving home. His parents Guidadi David and Bakana raised him with values such as solidarity, determination, and a sense of responsibility.
A Strike of Violence
---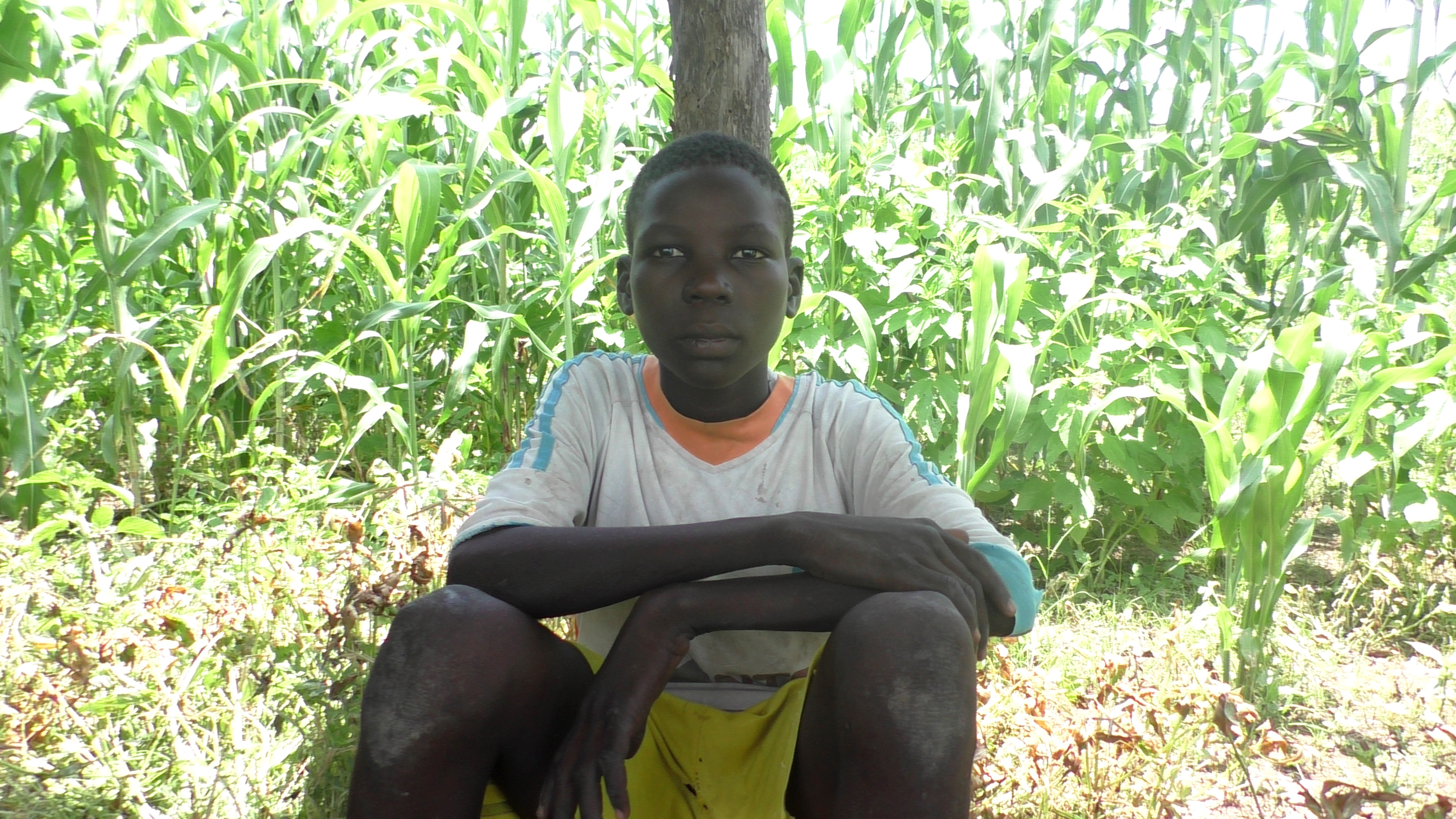 "My name is Guidadi Aruna, I am thirteen years old. Since November 2020, I have been living in a new village with my brother and sister. Before that, we used to live with our two parents. Life was simple and quiet.
"For several years we have been subjected to repeated attacks by Boko Haram, but we kept our confidence in national armed forces to defend us if attacked.
"My father did not want to put us through the ordeal that many families go through, namely moving to another village".
On the evening of November 12, 2020, the village was stormed by terrorists, who arrived with weapons, spreading terror and chaos.
A Broken Childhood
---
"It is a day that I would like to really forget above all else, but this sinister memory categorically refuses to disappear off my mind", Guidadi says about the day of the attack.
When it occurred, Guidadi and his family were relaxing around the campfire. He recalls a friendly atmosphere filled with chatter and laughter.
That was until they heard a big shout and the roar of motorcycle engines – the signal of Boko Haram.
"They shot into the air and everyone started to run. I hurried to gather my little brothers. My father always told me in this kind of situation that I should run away with my brothers, because young boys were often recruited by terrorist groups who make them child soldiers. So, with my brothers, we fled to the forest, accompanied by other villagers".
Guidadi always hoped he'd be reunited with his parents – but as time passed, that hope was lost.
A Long Journey
---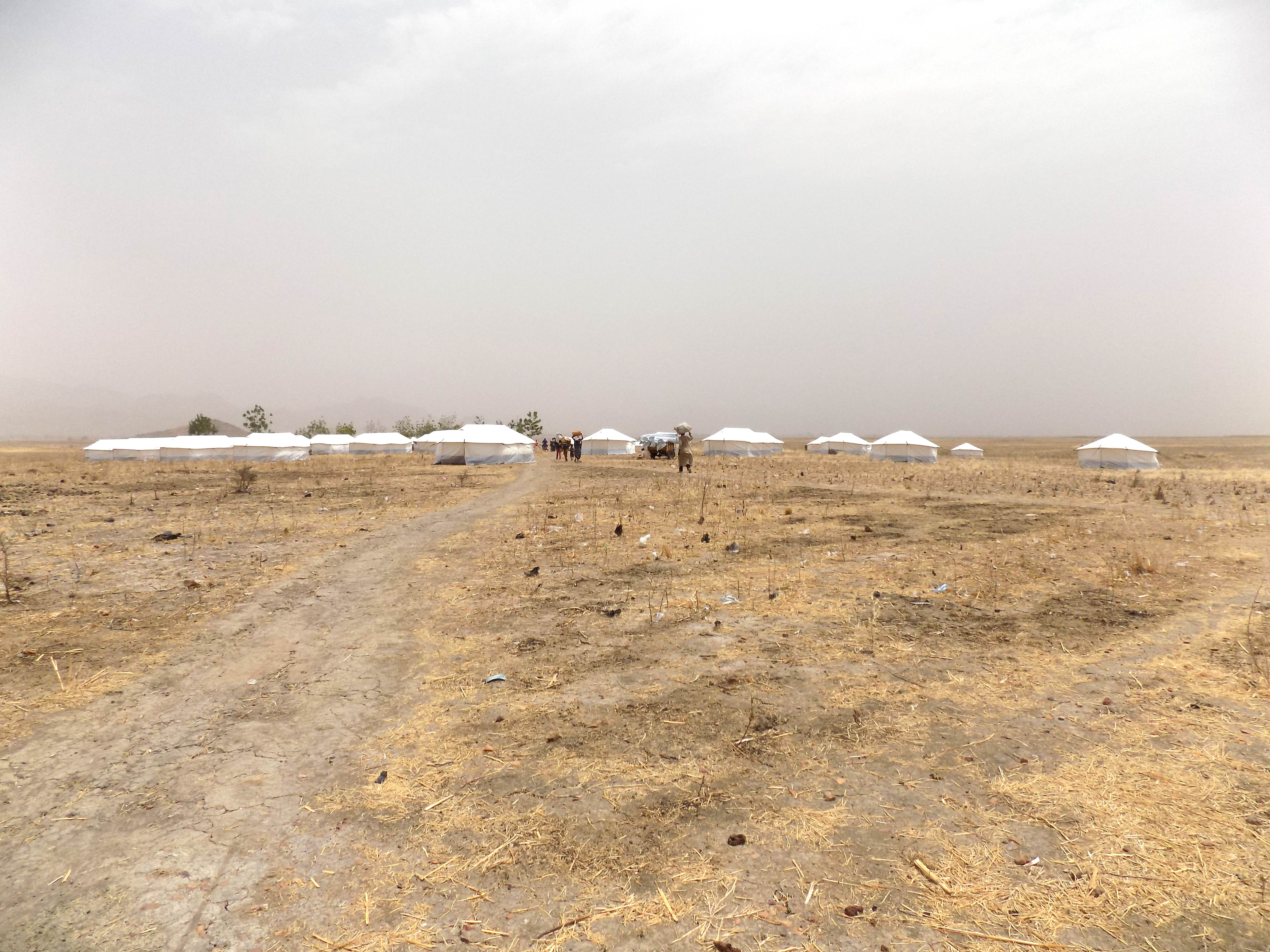 "We headed o the bush, where an endless journey awaited us. My brothers were still very young, so they didn't really understand what had just enfolded".
Eventually, Guidadi chose to settle in a village that has been receiving displaced people for several years. Once they arrived, the harsh reality hit Guidadi: they had no place to sleep, nothing to eat, and no material goods that he could exchange for food.
He was now responsible for the fate of his younger brothers, and such a responsibility frightened him. The truth is, he was only a child.
Much-needed assistance
---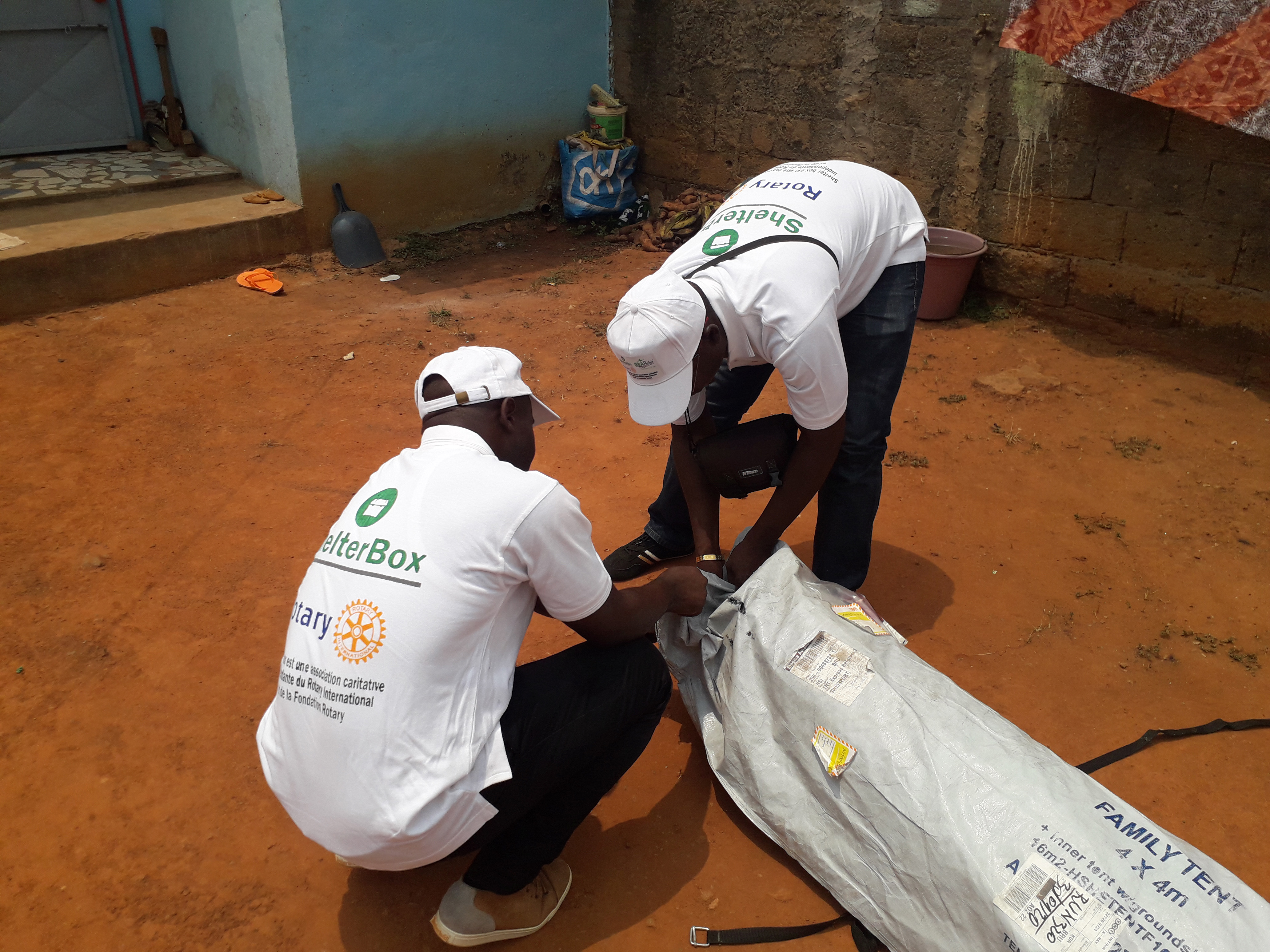 Only a few days after settling in, the young boy began working in the markets as a handyman. Receiving assistance from ShelterBox and IEDA Relief was a pleasant surprise for him.
The materials he received allowed him to improve the quality of his shelter, and the tools contained in the ShelterKit allow him to continue his field work.
"The tarpaulins are a real treasure for us. My relief was immense when I realised that I was going to benefit from all these items. The most useful items were the tarpaulin and the solar lamps. We had become accustomed to going to bed after dark, especially with the lack of wood; receiving these lamps allows us to have longer discussions at night and even work after dark. Obviously, the tarpaulin is important because it allows us to limit water damage inside the huts. The blankets are also very useful because it is very cold at times especially late evenings; we can keep warm and avoid certain diseases".
Hope for a new life
---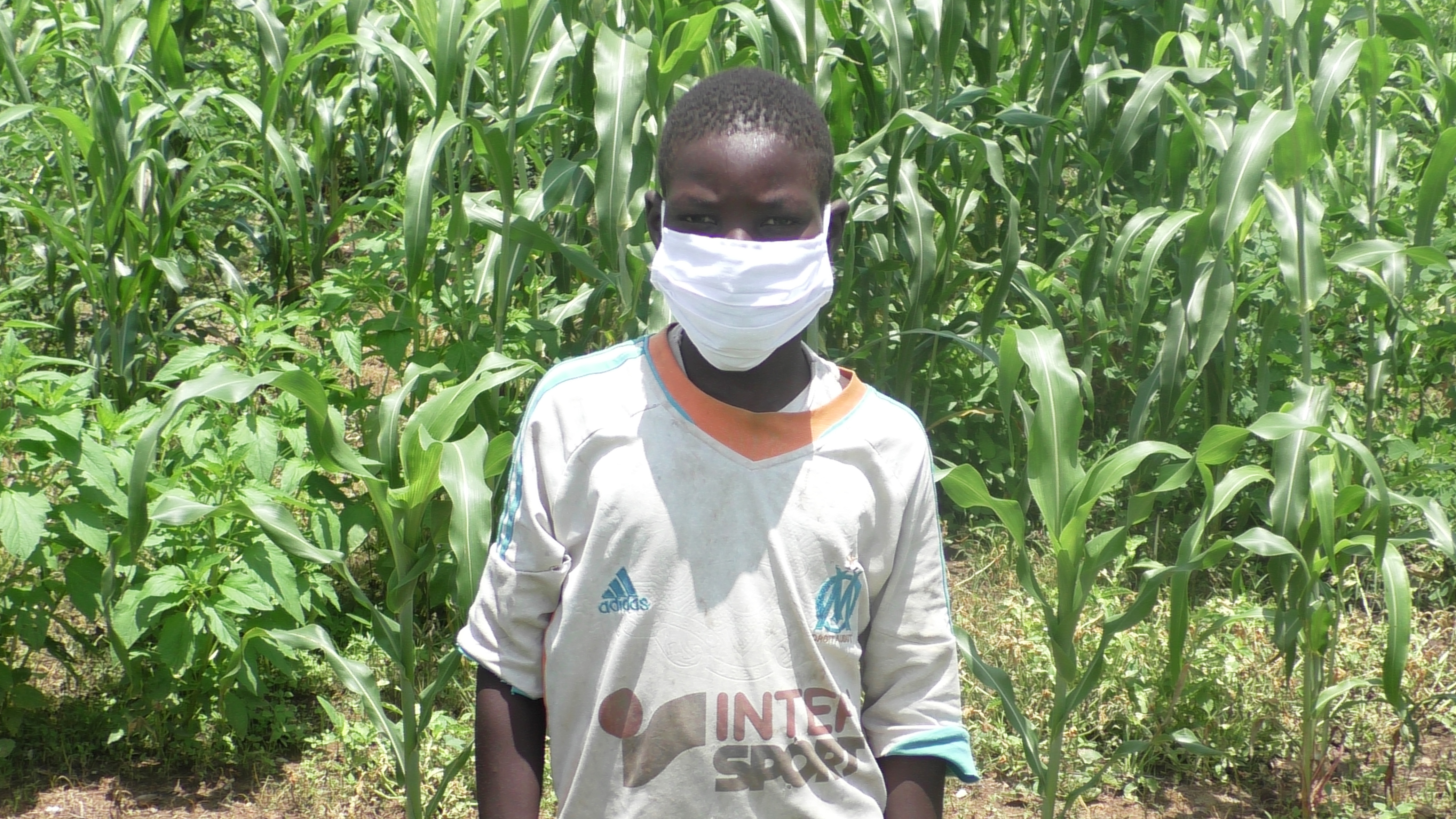 Despite the hardships, Guidadi is still hopeful for the future.
"I am now relieved after receiving this assistance. I would like to have livestock to raise and then sell to finance our studies. Our parents wanted us to get degrees and have a decent job later on, so I would like to achieve that goal. It will be difficult I know, and even impossible this year, but I will fight hard and do my best to get there in the next few years".
Guidadi's experience is one of many stories of horror caused by Boko Haram. By supporting our work, you help us reach more people like Guidadi in Cameroon and all around the world.