ShelterBox - HRH Prince Harry
---
Bride groom Prince Harry (properly His Royal Highness Prince Henry of Wales KCVO) is well known for his charitable work worldwide. Little wonder then that ShelterBox caught his eye for Royal briefings and a Royal premiere.
International disaster relief agency ShelterBox has a connection with HRH Prince Harry centred on Nepal.
He is, of course, known as the action Royal, famed for his interventions on such humanitarian issues as disadvantaged children, wounded ex-servicemen and women, the AIDS orphans of Lesotho, land mines, mental ill-health, and conserving Africa's communities and natural heritage.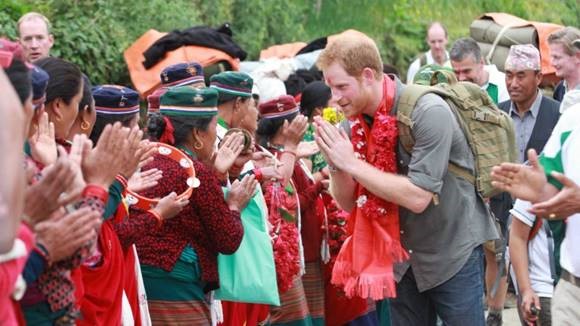 But it was his army career, as an officer serving in Iraq and Afghanistan, that forged his comradeship with the military, and inspired the Invictus Games. Prince Harry was the first member of the Royal Family to serve in a war zone since the Falklands War.
Working with Nepalese Gurkhas is one link he shares with ShelterBox. In May 2015 ShelterBox formed an alliance with Royal Gurkha Rifles Light Role Battalion to provide aid to high-altitude mountain communities following the Nepal quakes. While serving in Afghanistan Prince Harry had helped Gurkha troops repel an attack from Taliban insurgents, and later said of them, 'When you know you're with the Gurkhas, there's no safer place to be.
In May 2015 ShelterBox Response Volunteer Jimmy Griffith was invited to Auckland's Government House as part of Prince Harry's first Royal tour of New Zealand. He was among representatives of emergency service and disaster relief organisations at the Governor's Reception. The Prince had flown in after a month's training with the Australian armed forces.
Later that year HRH Prince Harry, and the Duke and Duchess of Cambridge, invited ShelterBox to one of its proudest moments – sharing the red carpet with Royalty and Hollywood royalty at the Royal Film Performance in October 2015. In the souvenir brochure for the London screening of James Bond movie 'Spectre' the Royal hosts wrote 'We are so pleased that this evening's event will benefit … ShelterBox, in recognition of their work providing emergency response and resilience building in Nepal following the earthquake.'The proceeds of ticket and brochure sales for the world premiere brought ShelterBox a donation of almost £200,000.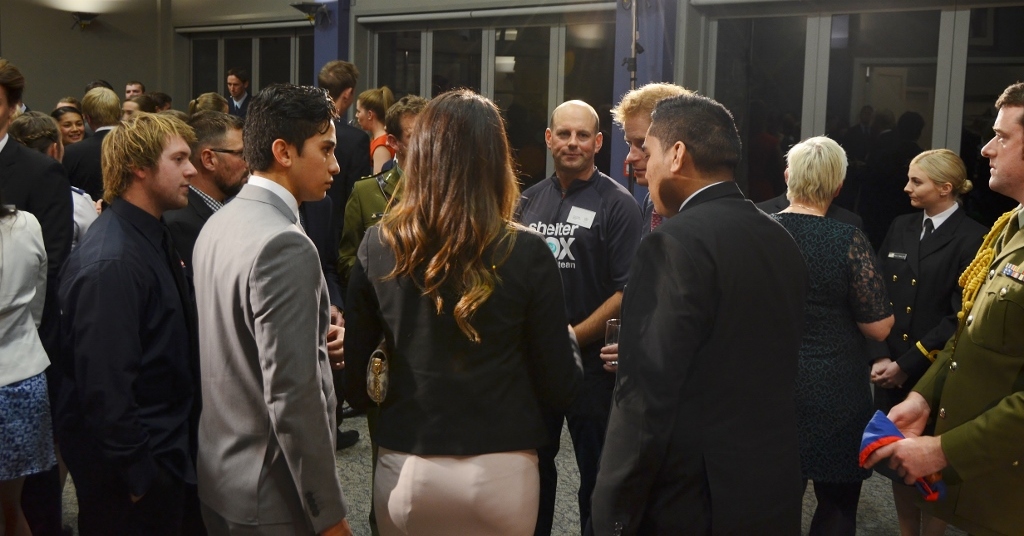 ShelterBox's Risk Management expert Andrew Clark, who was also the charity's Nepal in-country coordinator following the earthquakes, was later invited to advise Prince Harry's team at Kensington Palace ahead of his Royal visit to Nepal in 2016.
In a busy tour of Nepal, Prince Harry met young people to talk about their challenges and opportunities. ShelterBox had distributed School Boxes to Nepal's orphanages, each containing education equipment for fifty pupils. A ShelterBox tent had also been given to a local children's art therapy organisation to create a fun, friendly environment where children could overcome the trauma of the earthquakes.
The Prince also visited Kanti Children's Hospital in Kathmandu, where he met injured child patients. After the earthquakes in April 2015, the immediate use for ShelterBox tents already stored in Kathmandu was as outdoor clinical spaces for damaged hospitals.
ShelterBox Chief Executive Chris Warham says, 'Prince Harry is respected by the world as someone who has used his privilege to highlight important causes, which is to be admired. We are pleased to share a common interest with His Royal Highness about Nepal.'
'Prince Harry's step-mother, HRH The Duchess of Cornwall, is ShelterBox's President, and has been immensely helpful shining a light on our work.'
'Everyone at ShelterBox offers congratulations to Harry and Megan on their wedding day, and we extend an invitation to them to visit our HQ in Cornwall, where they would receive a very warm welcome indeed.