We believe in a world where no family goes without shelter
---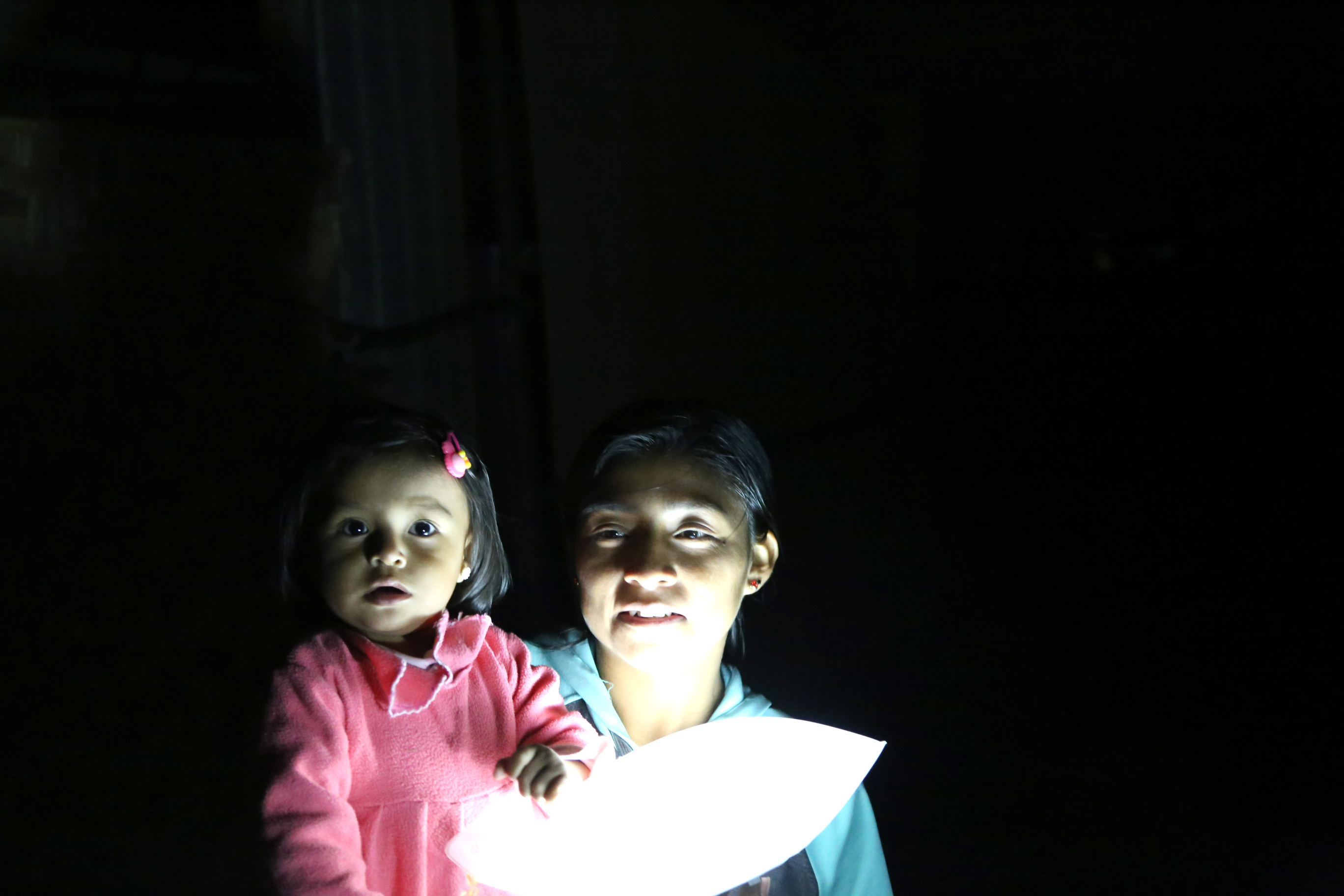 Every minute, more families – just like yours – lose everything in the chaos of conflict. Their homes, their livelihoods, and even family members are brutally snatched away.
When missiles and mortars leave cities in ruins, when troops storm villages, when families fear for their lives – we believe that shelter can cut through the chaos.
Shelter is more than a roof. It is protection from the cold, the rain, the sun, dangerous animals, disease. It is the foundation for life, for family, for community. It's a space to feel safe, to have privacy, to heal and start the long road to recovery.
Right now, we're providing aid to families with houses left in tatters by bombs and fighting. We're helping families caught in some of the world's most extreme conflict zones, including the Syrian conflict and the Lake Chad Basin, and also in some of the world's largest refugee camps like Cox's Bazar in Bangladesh.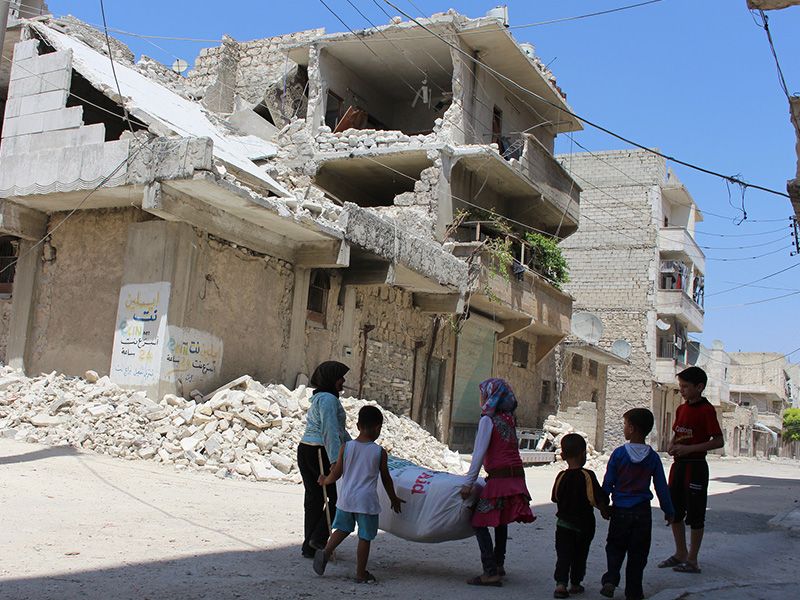 Our work keeps families and communities together, increasing feelings of stability and togetherness during a time of unprecedented global conflict and displacement.
We can't give back what was lost, but we can provide the tools for families and communities to start their own recovery, promoting stability in the face of such huge trauma.
We can give tents, tarpaulins, ropes and nails and other vital tools to rebuild a home. Solar lights so children can see their parents in the dark night and communities can combat isolation at night. Blankets to keep warm; mosquito nets, water filters and containers to protect from disease; cooking pots to provide meals.
All vitally important when suddenly you have nothing and you need to rebuild your home and your place in the world.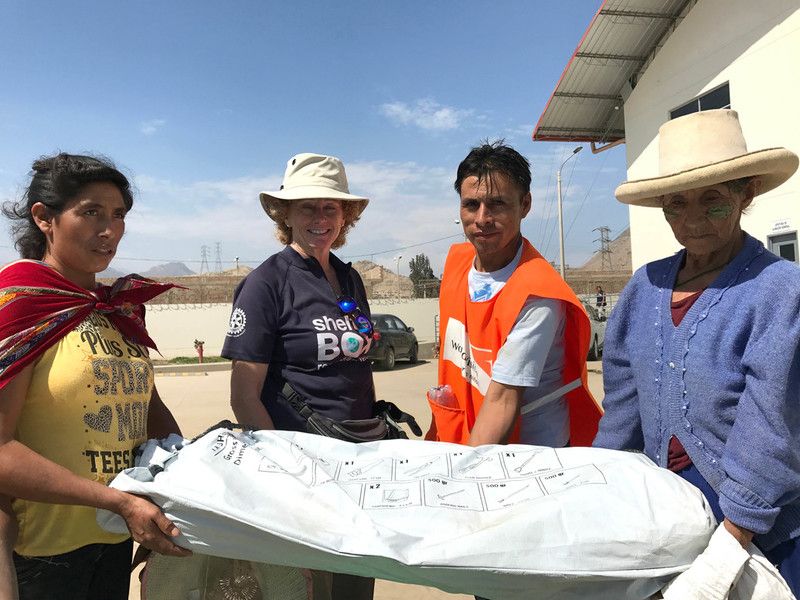 Our work is based on collaboration and a shared vision.
We work with many global humanitarian aid agencies, including UNHCR, Red Cross, Amnesty International, UNICEF, and Médecins Sans Frontières.
We are Rotary International's only project partner in disaster relief.
These networks, rooted in communities, help us go the last mile to deliver a diverse range of emergency shelter aid to remote and vulnerable people.
LAKE CHAD BASIN
---
The Forgotten Crisis
Violent conflict, caused by the militant extremist group Boko Haram in Northern Nigeria, has been raging since 2009.
The violence has since spread to the neighboring border regions of Cameroon, Niger, and Chad, directly affecting around 17 million people.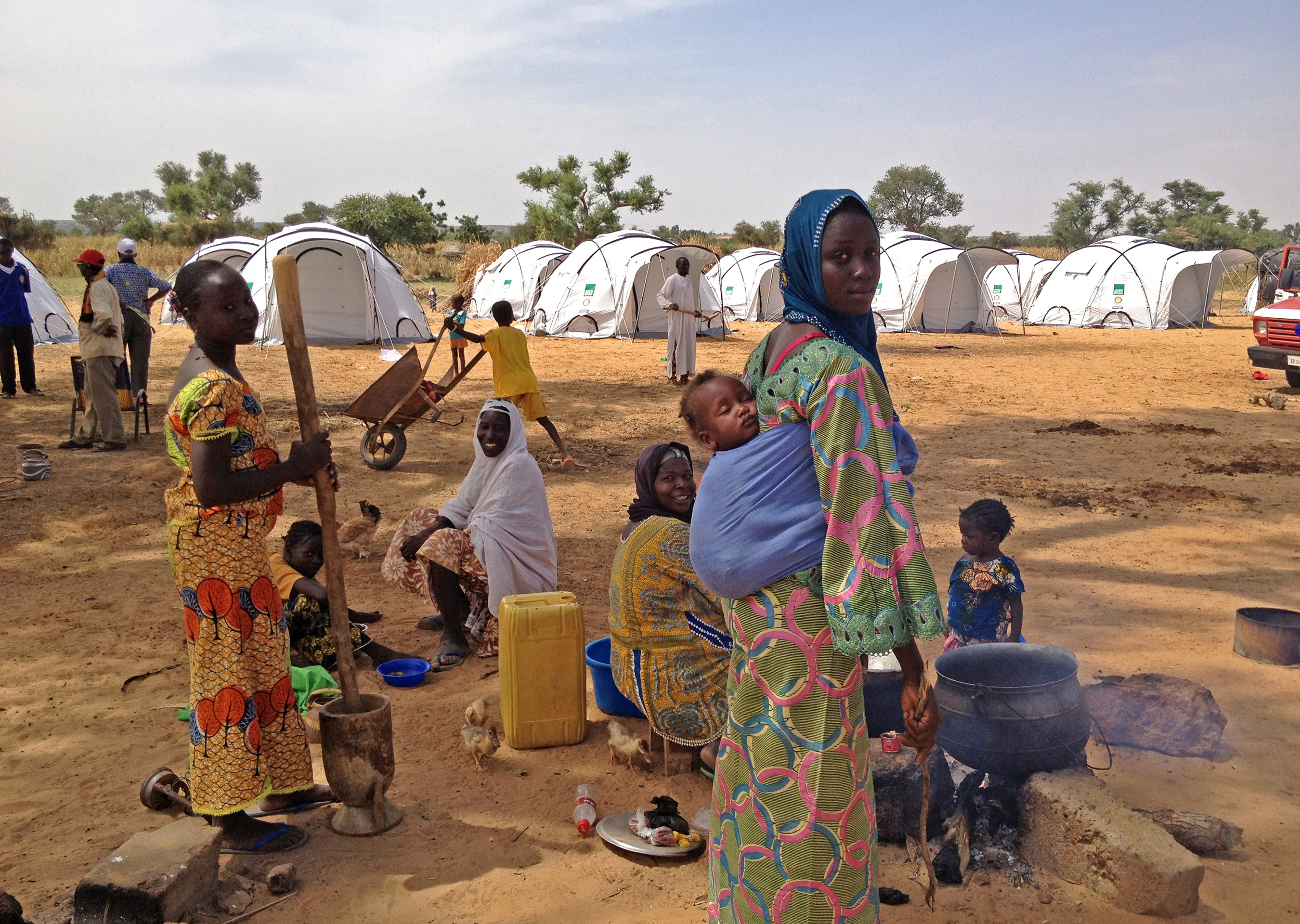 In addition, this area has been besieged by other problems such as food insecurity and flooding. These floods have not only wiped out edible crops, but the reeds traditionally used to make roofs.
Many of these people have been forced to flee their homes, and often their own countries, and are now in urgent need of life-saving humanitarian aid.
To date, we've supported more than 50,000 people – we need to do more.
We've been working in the region since 2009, providing shelter and essential aid items to over 11,000 families so far in Cameroon, Chad, Niger, and Nigeria.
We're working hard with partners across this region, supporting families fleeing Boko Haram violence with shelter and essential items including tents, tarpaulins, toolkits, kitchen sets, mosquito nets, water carriers, solar lights, and blankets.
The Lake Chad Basin is under constant strain, as it is home to many of the poorest communities in the world.
The Harsh Facts
• 17 million people are affected by the crisis
• 10.3 million are in urgent need of life-saving humanitarian aid
• 3.2 million are in need of emergency shelter
• More than half a million children are acutely malnourished
There is simply not enough support for this crisis.
Humanitarian actors are only able to target 1.6 million people – which is just 50% of the total shelter need.
Syria
---
The Worst Humanitarian Disaster of Our Time
What started out as a peaceful protest in 2011 has become the longest-lasting civil war on the planet.
Syria's future is as uncertain now as it was when the fighting first broke out.
ShelterBox has been continuously responding to the crisis since 2012. It is the longest response in our history.
We have supported over 50,000 total families affected by the conflict in Syria. But there are millions more living in Syria and neighboring countries who have no shelter, nowhere to go, and no hope for the future.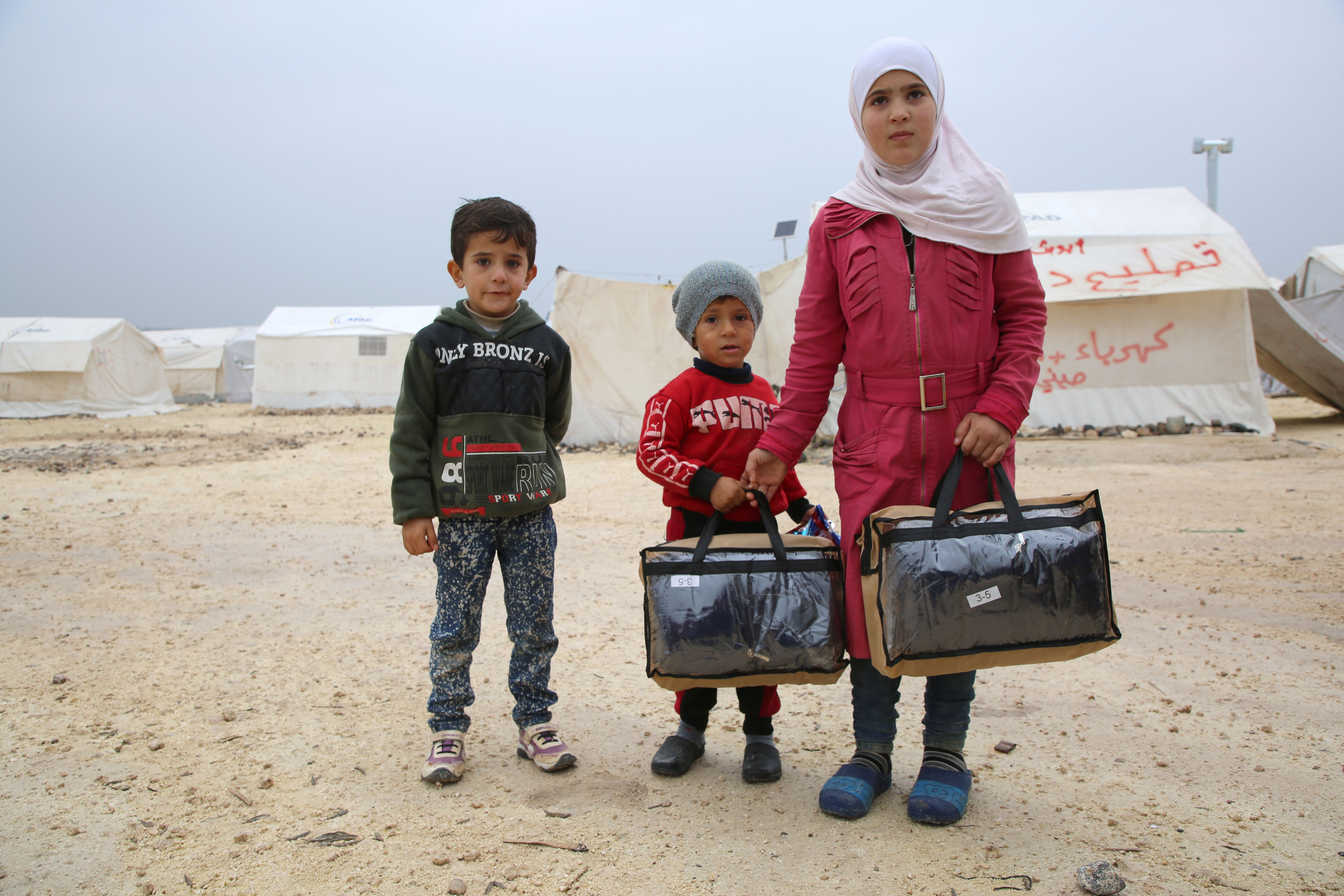 We've recently supported families who have been forced from their homes in villages and towns across the Idlib province through our local partner, ReliefAid.
Families fleeing the unimaginable danger have been supported with tarpaulins and rope, mats, mattresses, blankets, mosquito nets, solar lights, kitchen sets, and water carriers.
As the humanitarian crisis continues, so does our work.
Through the scorching heat of summer and the desolate winters, we will continue working in Syria for as long as it takes.
We have the materials to create shade from the sun and shelter from the wind, along with blankets and groundsheets to make the long, cold nights comfortable.
The Cruel Facts
• More than half of all Syrians have been forced to flee their homes
• One in four schools have been damaged, destroyed, or used for shelter
• Over half of Syria's hospitals are no longer functioning
• Millions of acres of farmland have been destroyed or abandoned
• Over 5.6 million Syrians have become refugees*
*OCHA (United Nations Office For The Coordination Of Humanitarian Affairs), Syrian Arab Republic, About the Crisis
Our Global Work
---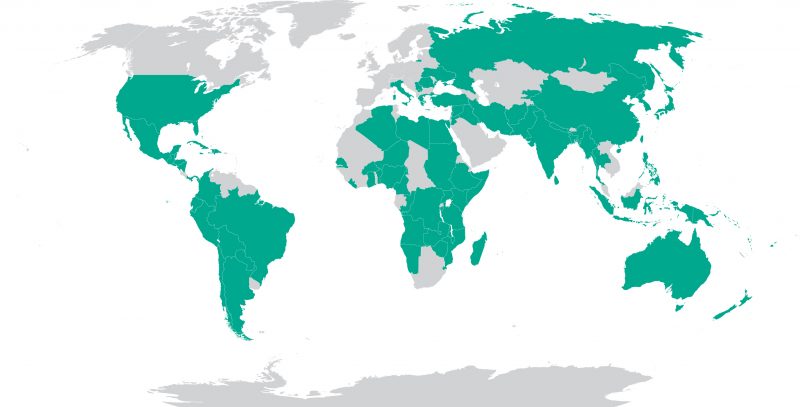 We support the most remote communities across the world that have been affected by disaster.
We go the extra mile to find the most vulnerable families whose lives have been devastated by disaster. Our work isn't done until no family is left without shelter when disaster strikes.
Read about our current deployments: