Pakistan Flooding
---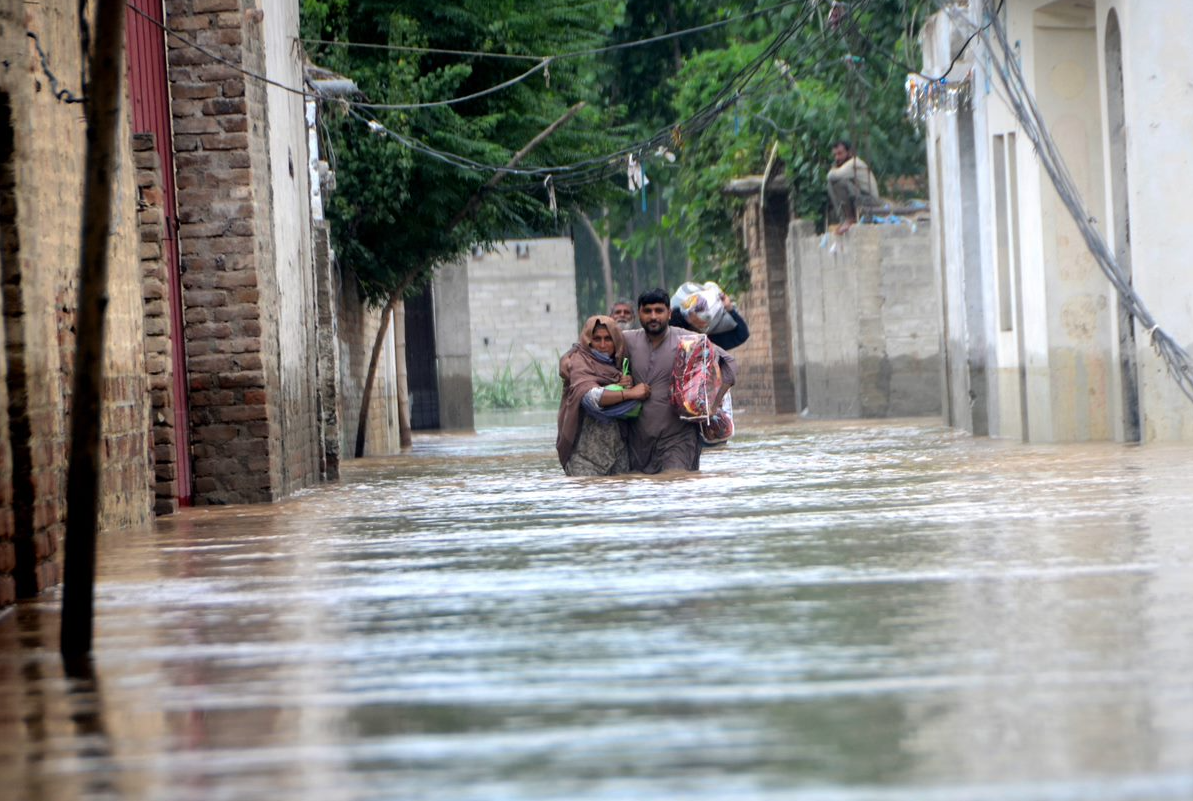 Severe monsoon flooding in Pakistan left thousands of people with nowhere to live. More than 1.8 million houses were damaged or destroyed, affecting more than 33 million people.
The sheer scale of the flooding was disastrous – people's homes sunk in flood water or had been swept away. Livelihoods were ruined and more than 1,200 people lost their lives. This was devastation on a scale that hadn't been seen in more than a decade.
A ShelterBox emergency response team in Pakistan has been working to get emergency shelter aid to thousands of people left with nowhere to live by the floods. They are working in partnership with Islamic Relief Worldwide (IRW) and Islamic Relief Pakistan to distribute tents, water filters and carriers, mosquito nets and solar lights to thousands of people affected by the floods.
Where is Pakistan?
---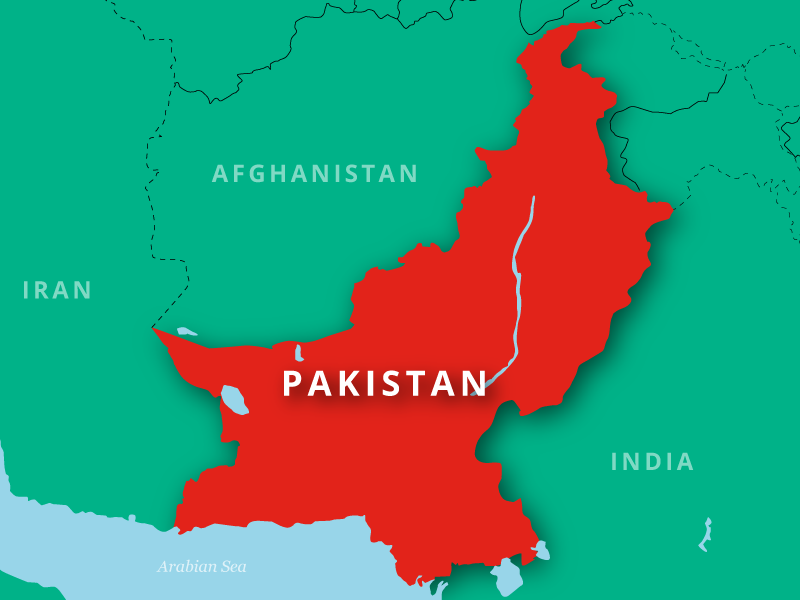 Pakistan is located in South Asia. It borders with India, China, Afghanistan and Iran.
Pakistan has a varied climate and geography, with vast mountain ranges in the north, an area of desert in the west and the Indus River plain in the centre.
Communities in Pakistan have suffered from severe flooding many times in the past. Most notably, the 2011 floods happened as people were still trying to recover from the 2010 monsoon floods that affected 18 million people.
HOW IS SHELTERBOX RESPONDING
---
Our initial emergency response supported thousands of people in Sindh with tents and household items. We also delivered training on how to use our equipment and tents.
For our second project, we are helping thousands more people with cash assistance. Cash empowers local communities to make choices about hiring skilled labour and the materials they need to rebuild their homes. It is being distributed alongside household items through our partner Islamic Relief.
Please donate today. Your support will provide emergency shelter for families affected by disaster around the world.
HOW YOUR SUPPORT MAKES A DIFFERENCE
---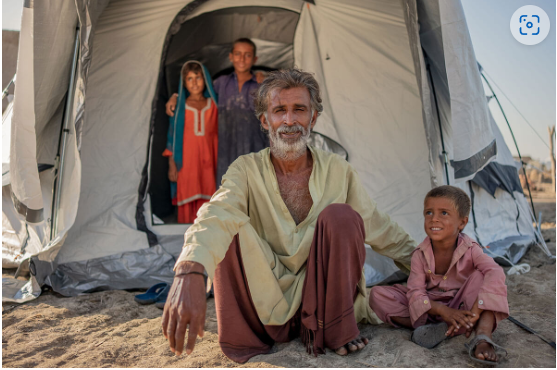 Father of four Abdul lives in a demolished village in Dadu district, Sindh, Pakistan. He has worked as a farmer since his childhood which is his ancestral profession, but this year's floods destroyed his house and perished all his crops leaving him with nothing.
The family have been living under the open sky where the temperatures fall below 15 degrees during winter. After receiving ShelterBox aid, Abdul and his family were joyful to have a roof over their heads. The young ones, who were afraid of going to the toilet at night were excited to use the solar lights. The family is now able to have clean drinking water which has given them hope.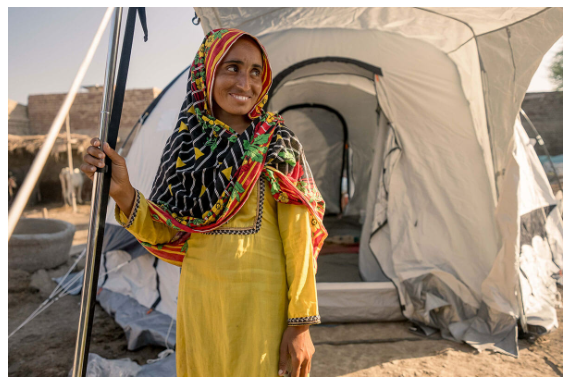 Maryam was only 23 when her husband passed away. Widowed at a young age, she is left with her only daughter Zainab who is now four years old. They live in the Sindh Province of Pakistan. Maryam's elderly father is the only one looking after his daughter and granddaughter.
Like several others, these three lost their home to the floods, left with nothing but hope. The family had to sleep under trees with no light, shelter, or clean drinking water. The fear of a wild animals or a snake kept Maryam awake all night. Malaria has been spreading alarmingly in the area due to stagnant water.
The ShelterBox aid Maryam received has given rise to the family's hope as now they have a roof to live under, clean drinking water, and emergency lights to see at night. Maryam's smile depicts her gratitude after her tent was set up beside her broken home.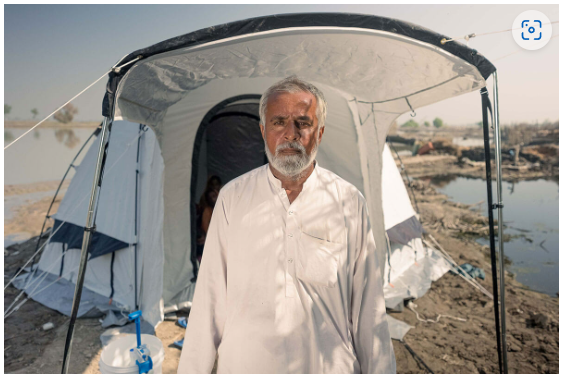 Naimat, a father of six, moved to a village in Dadu, Sindh, after he married. He decided to live in the village so his wife can be near her family. Naimat started farming in the area and established a small grocery shop.
The monsoon floods this year perished all the crops he had grown and demolished his shop and house. Naimat is left with nothing but debris and an open sky to live in. He lost all his belongings and had nothing to feed his family with. He has now gathered all that he has and started a tuck shop on a pushcart where his son is helping him to regain subsistence.
After receiving ShelterBox aid, he is now able to leave his daughter and other family members behind, unconcerned about their safety. Naimat's wife said she is happy the family has clean water for cooking and drinking.