what is happening in libya
---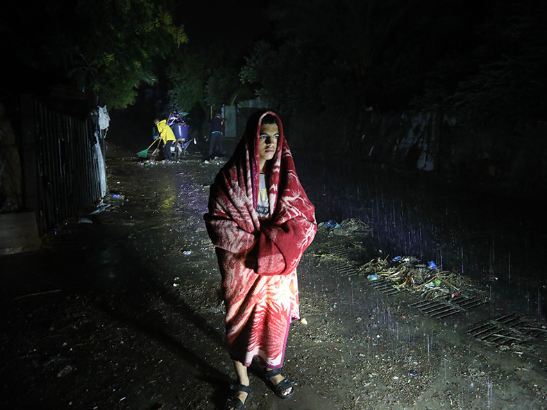 On Sunday 10th September a severe storm made landfall on the north-east coast of Libya. Storm Daniel brought over 400mm of rain in 24 hours, in a region that typically only receives 1.5mm rain in the whole of September. The rainfall caused two dams to burst on the normally dry Wadi Derna riverbed. This unleashed a torrent of water through the city of Derna, washing away entire neighbourhoods.
Thousands of people have died in the flooding, and thousands more are still missing. The IFRC estimates over 40,000 people have been displaced across north-east Libya.
People whose homes have been lost or damaged were sheltering together in school buildings. Many are now moving to stay with host families or to other communal accommodation.
The wet season has now arrived in Libya, and winter is approaching. Temperatures in Derna can drop to as low as 1°C in the winter, posing an extra risk to life for people without adequate shelter.
WHERE IS LIBYA?
---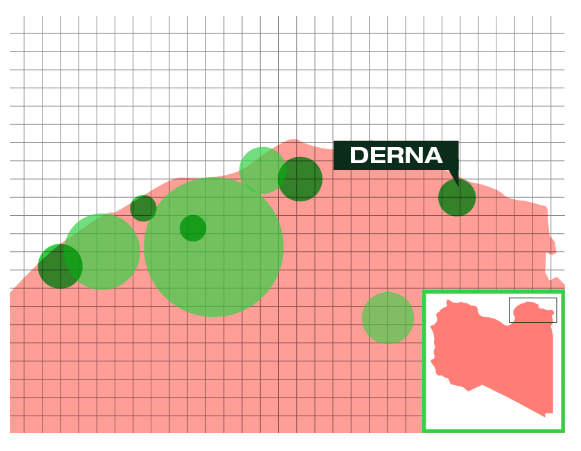 Libya is in north Africa.
The north coast borders the Mediterranean Sea. To the east of Libya lies Egypt and Sudan. To the south are Chad and Niger, and to the west Algeria and Tunisia.
Much of Libya is covered by desert. Towns and cities on the north coast experience a more Mediterranean like climate.
Severe flooding like that brought about by Storm Daniel is very rare in Libya. However scientists have said that climate change has made such severe storms far more likely.
HAS SHELTERBOX RESPONDED IN LIBYA BEFORE?
---
ShelterBox has previously responded in Libya. In 2011 we partnered with the Agency for Technical Cooperation and Development (ACTED) and the Libyan Red Crescent Society to deliver aid to people affected by civil unrest.  
We will once again be working with partners for our current response in the country. 
ShelterBox has significant experience responding to severe flooding around the world, most recently in Pakistan (2022), India (2020), Paraguay (2019), and Kenya (2018). 
HOW IS SHELTERBOX HELPING?
---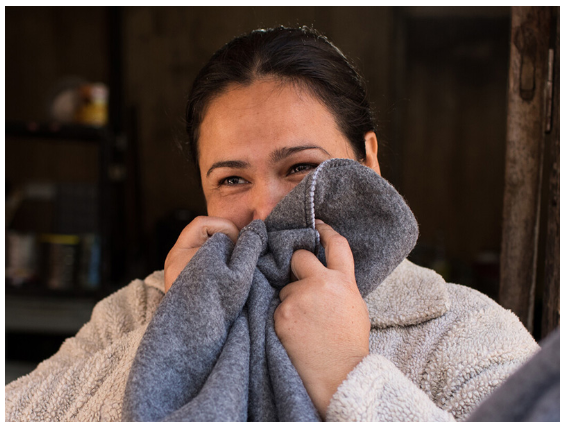 A ShelterBox response team has recently returned from Tunisia where we've been meeting with our partner ACTED. Together, we're supporting people in Derna – the area worst affected by the flooding – as the wet season sets in and winter approaches. We're supporting communities who have lost their homes and belongings to flood water, with a focus on items that will help keep people warm.
As access to Libya for foreign nationals is challenging, we have been planning together with ACTED, and are providing them with a grant for this response. With the grant, ACTED, which was already working in Derna before these floods, is sourcing aid items locally and will be distributing them to people who need it most.
We're providing winter clothing, thermal blankets, and heaters so people can protect themselves and their families from the cold. Kitchen sets, with cooking pots and cutlery, will mean people can heat water, and cook food to keep warm. We'll also be providing basic but essential items like toothbrushes, sanitary pads, and soap.