Fleeing Violence
---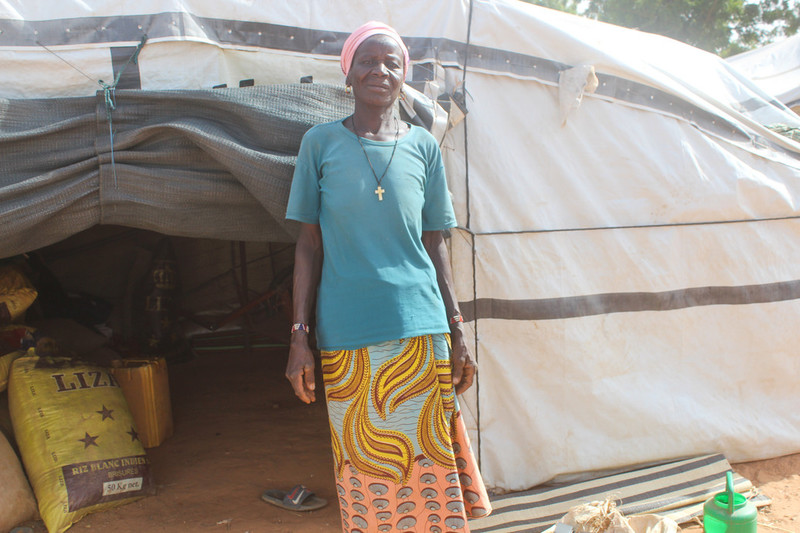 It's been two years since Kouka and her seven children were forced to abandon their hometown in the Centre-North of Burkina Faso. Still, the events of that day are as clear as ever.
One day, armed individuals broke into our market and killed close to ninety people. So, we fled. Some people were able to take coaches to a safer place. But we, for economic reasons, walked on foot for three days to reach our destination. When we arrived in the displacement camp, most of us had fallen ill and were exhausted".
Starting to Rebuild
---
Kouka and her family collected ShelterBox aid in December 2021, including shelter materials (tarpaulins & rope) and household items.
"When we first arrived, we were renting. But as our means were limited, only the women and children had the privilege of living in rented huts. The men lay under the trees until tents, household goods, tarpaulins, blankets and mats were acquired. Now, we are relieved by this donation of shelter because we had come empty-handed. We are very grateful to the donors".
Hope for the Future
---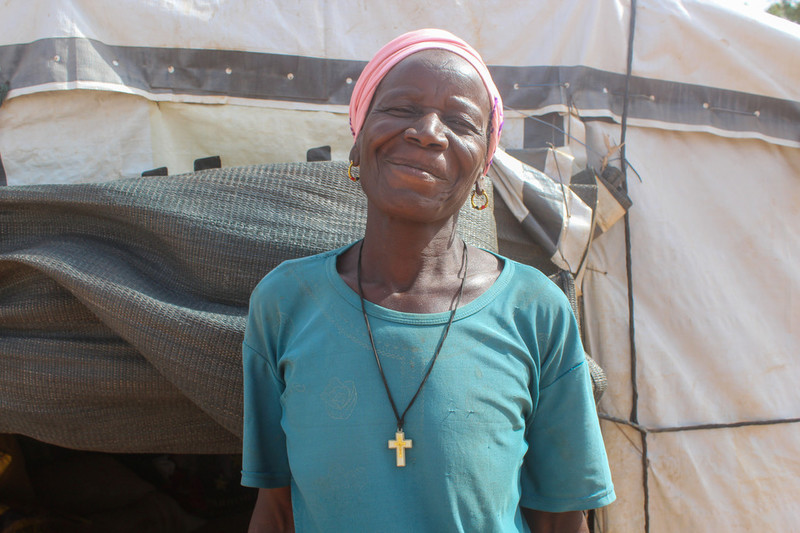 When asked about their daily routine, Kouka explains: "Our daily life here is busy. In the morning, when we wake up, we go for a walk to do small jobs to ensure our daily bread. We pound millet on demand for something to sustain us. Some of us collect gravel to sell."
Kouka and her family remain nostalgic for the life they once had: "When we lived there, we used to raise livestock and do agricultural work, and it was very successful. We lived peacefully with our neighbours and shared our joys and sorrows until the day when conflicts disrupted everything."
This is your support in action. Thank you to our global supporters for making it possible to help people like Kouka with the essential shelter and items they need to rebuild after disaster and conflict.