STAND WITH WOMEN AFTER DISASTER
---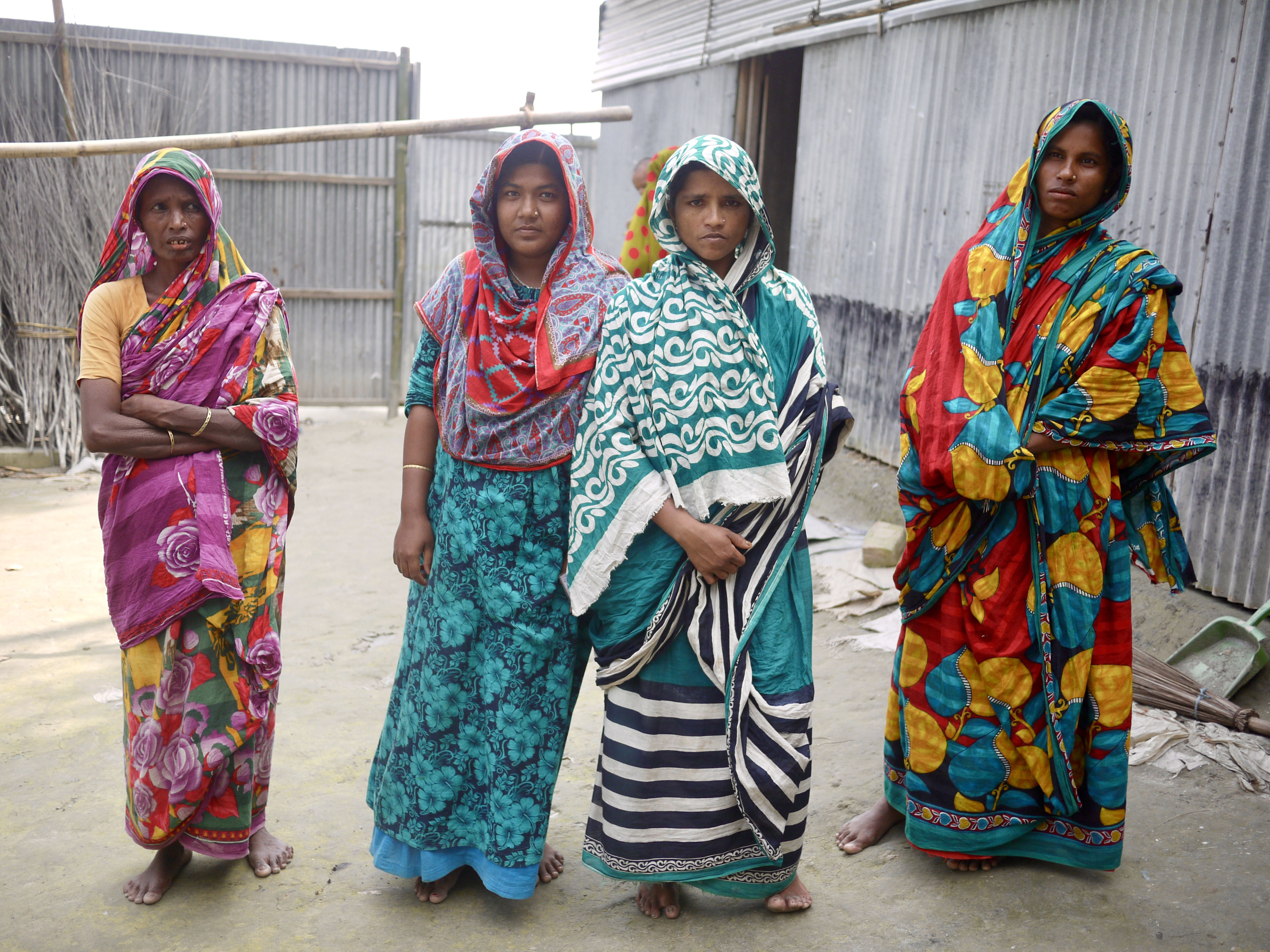 SHE IS STRONG. SHE IS RESILIENT. SHE IS REMARKABLE.
SHE is every woman displaced by disaster or conflict, and today, she needs your help.
In times of crisis, women are disproportionately affected by higher death rates, increased gender-based violence, economic loss, and loss of education. Women are more likely to make sacrifices for their family like eating less food. They make impossible decisions – to flee their homes, to carry children on long journeys, to survive. They face the unimaginable, and yet they protect their families and keep communities alive.
However, women are pivotal in household and community recovery – they are often the first responders to a crisis, and play a central role in the survival and resilience of families and communities.
Over the past twenty years, we've helped thousands of women, supporting them to rebuild their homes and their lives.
This International Women's Day, we invite you to join us, stand with her, and help empower women around the world.
We Support Women in Crises
---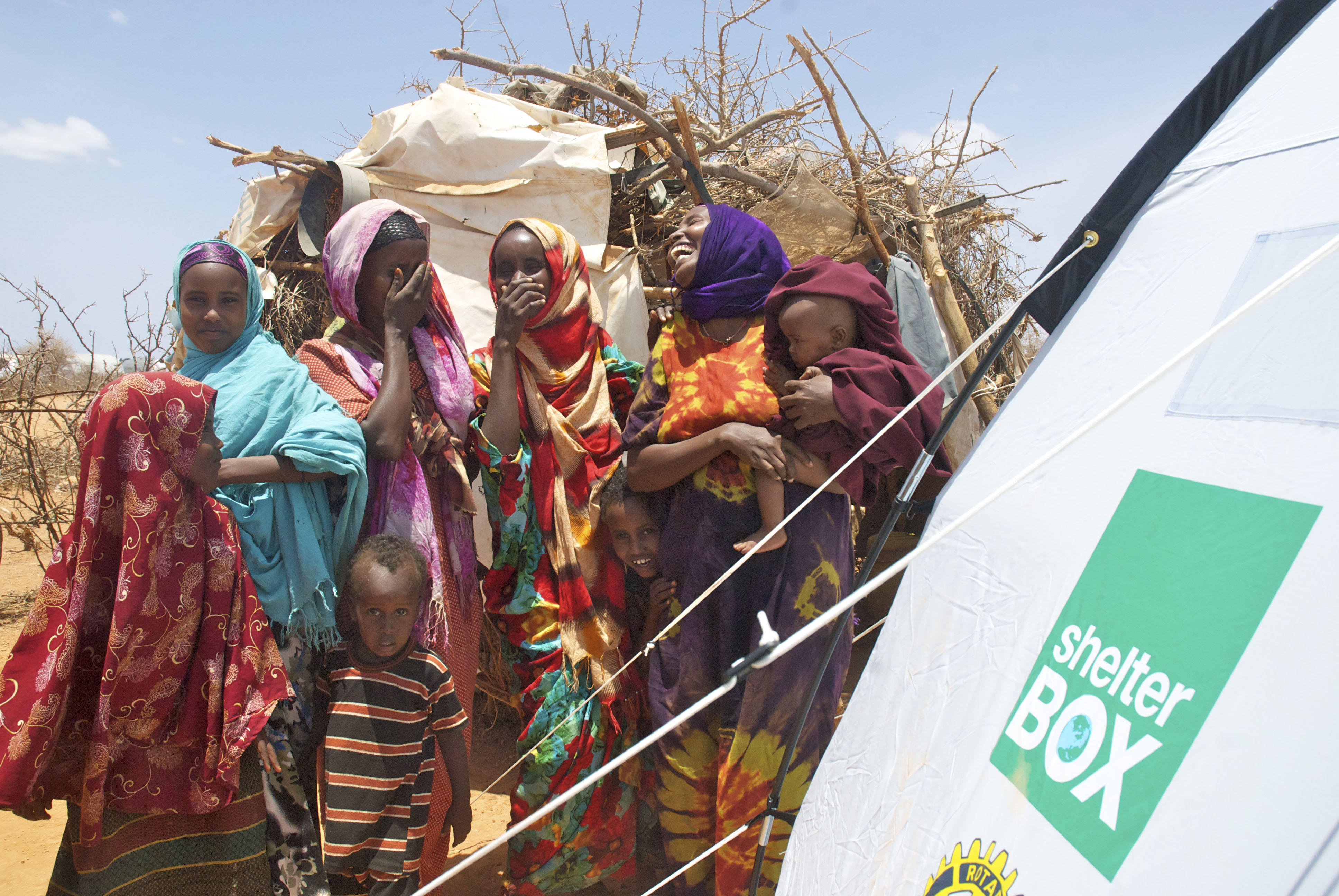 ShelterBox works with communities affected by disaster and conflict to ensure that no family goes without shelter.
We give immediate emergency aid, so that women and their families can start rebuilding their homes and lives for the future.
It can be the simplest items that provide a sense of relief. A sturdy tent to protect her loved ones from harsh weathers. A thermal blanket to keep her warm in freezing conditions. A cooking pot to provide hot, comforting meals.
We know that, when empowered with the tools and resources they need, women can help their communities recover more effectively and efficiently.
That's why our teams work with brave, strong, resilient women to provide the tools they need to lead their recovery.
Take Mariam. As a women, she had never learnt how to use tools. That is, until 2018, when we provided her with a ShelterKit, and the training needed to use her tools:
As a woman, I had never been taught how to use tools. Because of the training, I am now able to use them to help build the shelter in the day when my husband is working. This makes me very happy".
The Women Who Inspire Us
---
Every day, we meet women who have rebuilt their homes and protected their families in the face of disaster.
Meet some of the remarkable women from around the globe who inspire us at ShelterBox.
SHE IS STELLA.
---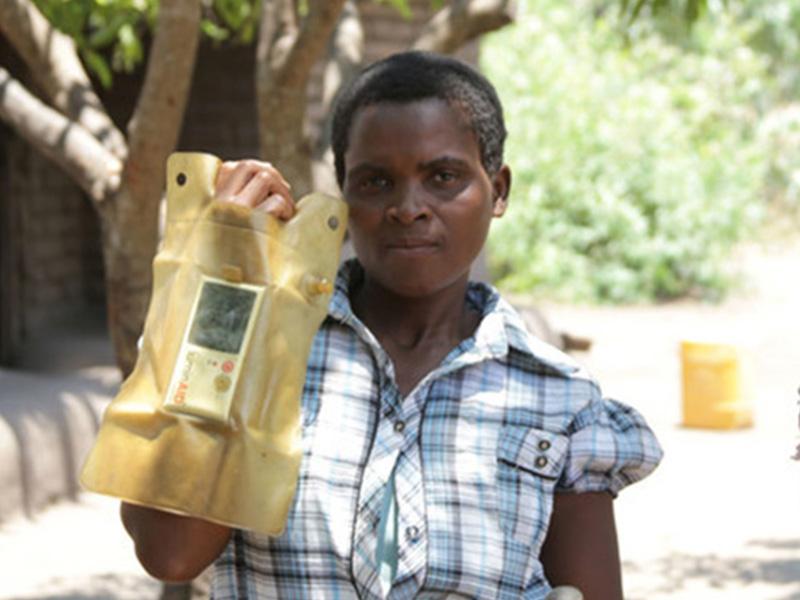 She is a farmer. She is strong. She works hard to protect her family.
When heavy rains destroyed Stella's home in Malawi, she didn't know how she was going to protect her five daughters and elderly mother.
Then Stella received a ShelterKit.
With the tools inside, she rebuilt her home. She used the tarpaulin to strengthen the roof. Then she put the hoe to work, tilling the land to grow rice.
In the face of disaster, Stella showed incredible personal strength. With ShelterBox aid items, she rebuilt her home and the threads of everyday life.
She is Esther.
---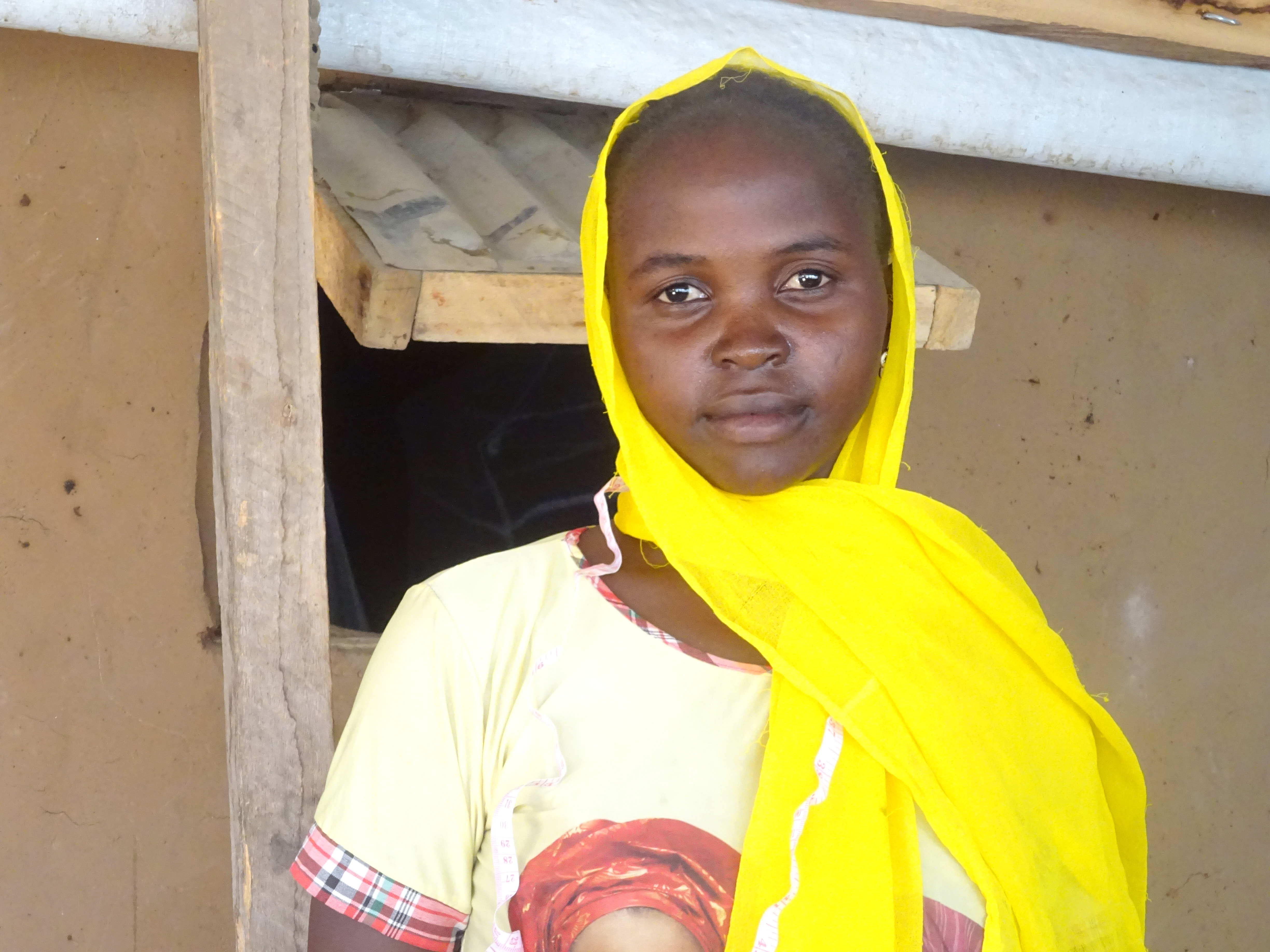 She is a survivor. She is an entrepreneur. She is a mother.
At just 17 years old, Esther was forced to flee her home in Nigeria, with nothing more than the clothes on her back, after Boko Haram attacked her village and murdered her family.
After travelling for days, Esther made it to Minawao Refugee Camp, where she was able to recover and rebuild, after her terrifying escape.
But, Esther has done so much more than just escape and survive.
She is now married, has two children, and owns her own business as a seamstress.
This once terrified and traumatised girl has emerged as a strong, independent woman, with hopes for a successful future.
She is Fatima.
---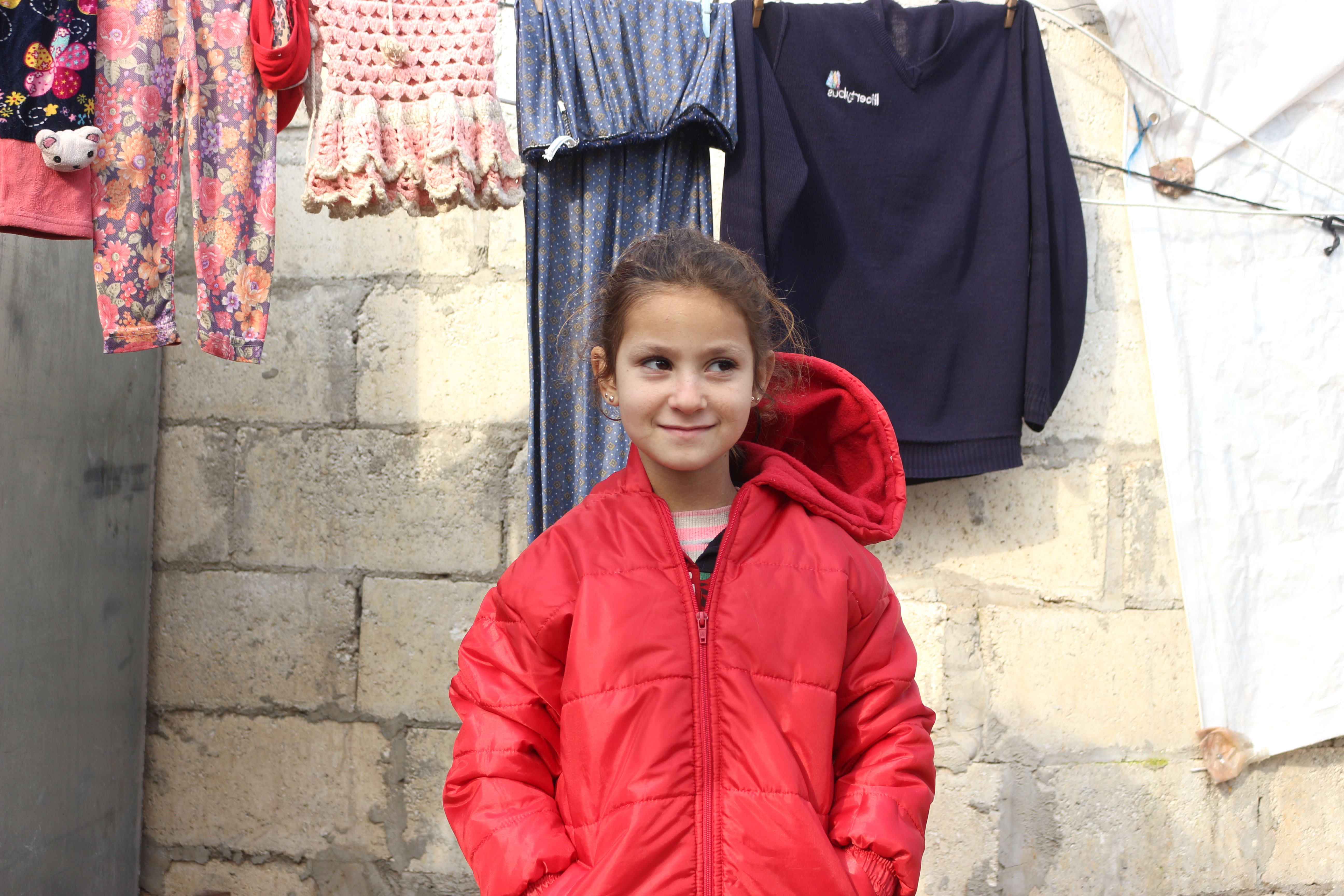 She is a sister. She is a dreamer. She is resilient.
Due to ongoing conflict, 7-year old Fatima, and her family, have been displaced many times. They currently live in a refugee camp.
When we first met Fatima, she was sitting in her tent – unable to play outside, "because of the cold".
Then, we provided Fatima and her family with blankets and clothing, to keep them warm over the winter.
Now, Fatima is able to play happily outside, along with other children. When asked if she liked her new clothes, she said "yes, I love them, especially the jacket as it is red and new".
SHE IS ANA.
---
In Mozambique, Ana's home was destroyed by Cyclone Dineo. The storm took everything from her. Her neighbours took her in, but she could not stay with them forever.
Then ShelterBox delivered ShelterKits to Ana's community. 
With hammers, nails and materials, Ana and her neighbours were able to rebuild their homes.
Even though her house had been completely flattened, Ana was resilient. With the help of ShelterBox and her community, she got back up and rebuilt her home.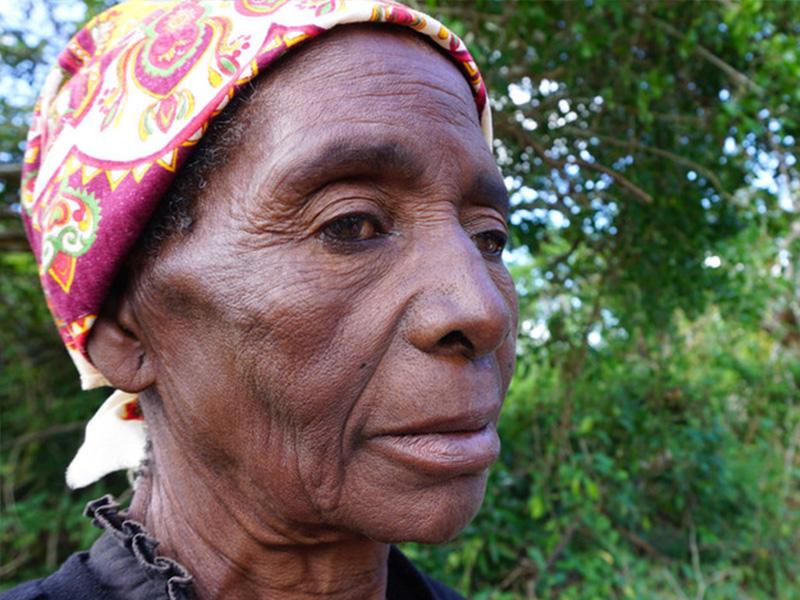 She is Umm.
---
She is strong. She is a protector. She is a mother.
Umm was heavily pregnant with twins, when she was forced to flee her village, after violent attacks.
Two weeks after arriving in a displacement camp, Umm gave birth to twin boys, Sattam and Abdul Karim.
"I tell [my children] that life is beautiful, things will get better and we will be happy soon. I support them and try not to let them feel the suffering of displacement".
In the face of exteme adversity, Umm protected her family and brought immense joy with the arrival of her babies.
She is Behula.
---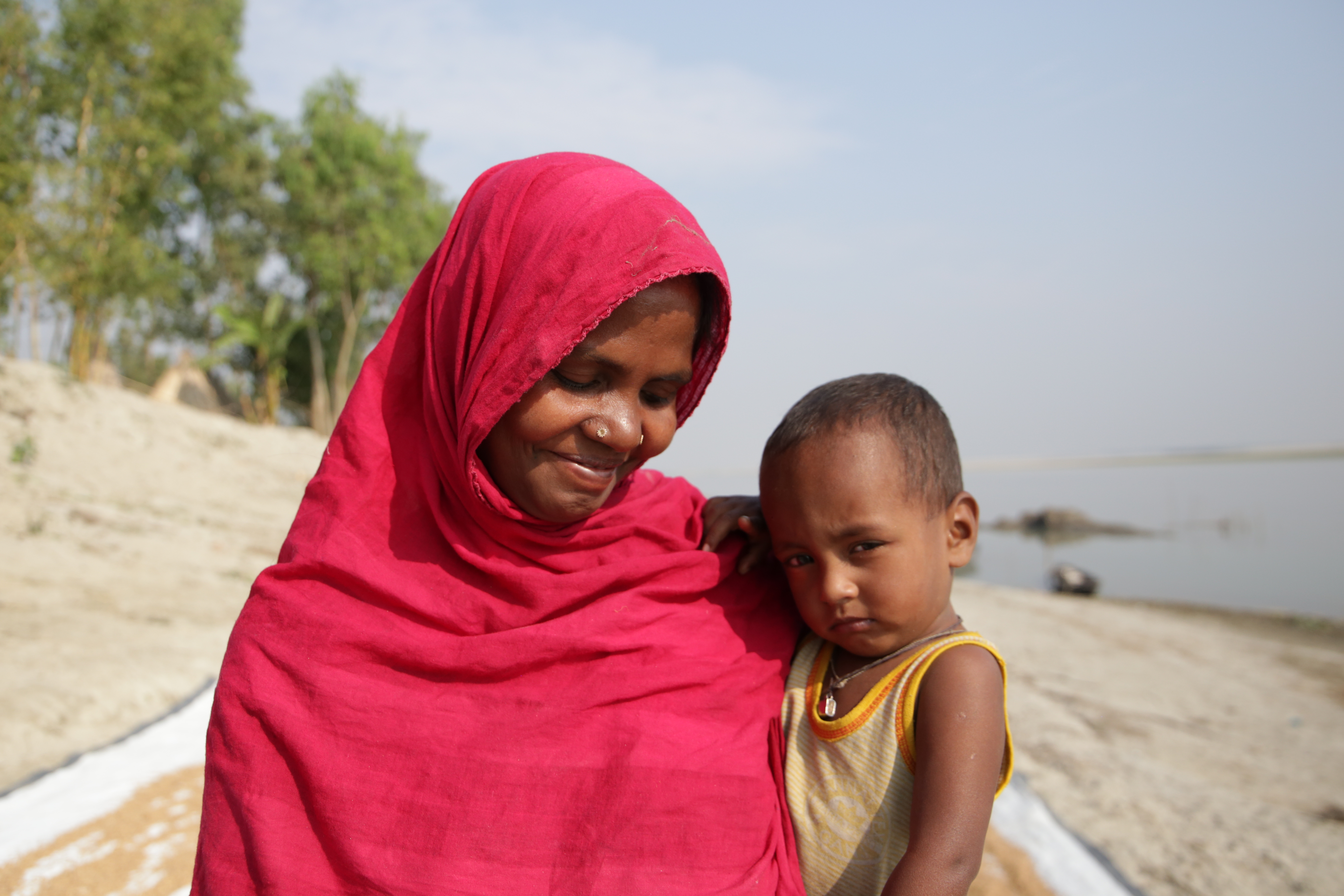 She is a mother. She is a caretaker. She is rebuilding.
32-year old Behula lives with her disabled husband and four children on a remote island in Bangladesh. When heavy rains, and the worst flooding Behula had ever witnessed, damaged her home in 2019, she didn't know how she was going to protect her family.
Then, Behula received a ShelterKit. 
And, with the tools inside, whilst still caring for her husband and young children, she repaired her home.
She said, "I needed to fix the broken fences, flatten the ground, and continue living … Everyone hopes for the best. I hope to live in peace with my husband and children".
SHE IS FATNIZAR.
---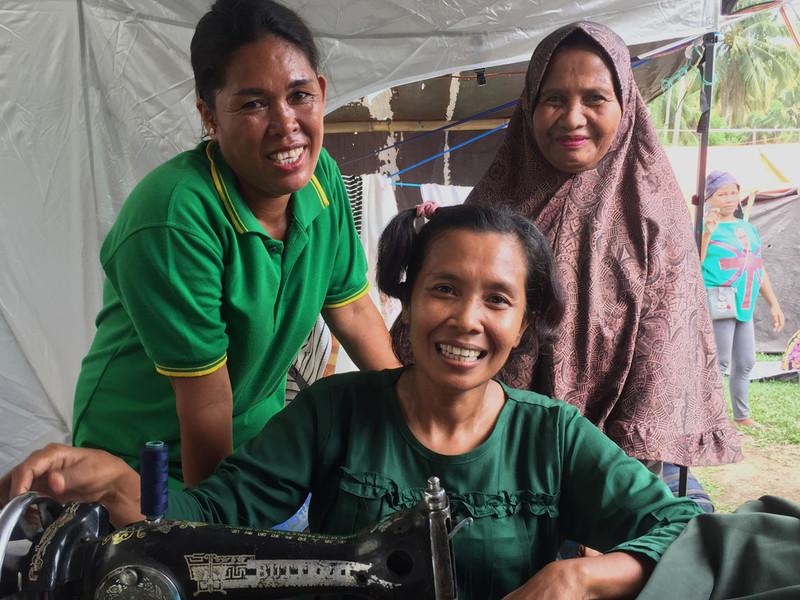 She is a mother. She is a seamstress. She is her own boss.
When a terrifying earthquake and a devastating tsunami hit Sulawesi in Indonesia, it wasn't just Fatnizar's home that was destroyed. It was her whole village.
For one whole month, Fatnizar kept a brave face for her children as they slept in a field with 121 other families.
That's when ShelterBox delivered life-changing tents, water filters and mosquito nets. 
Fatnizar didn't just gain a place to call home, she gained a workplace so she could return to work as a seamstress.
Help Us Raise Awareness
---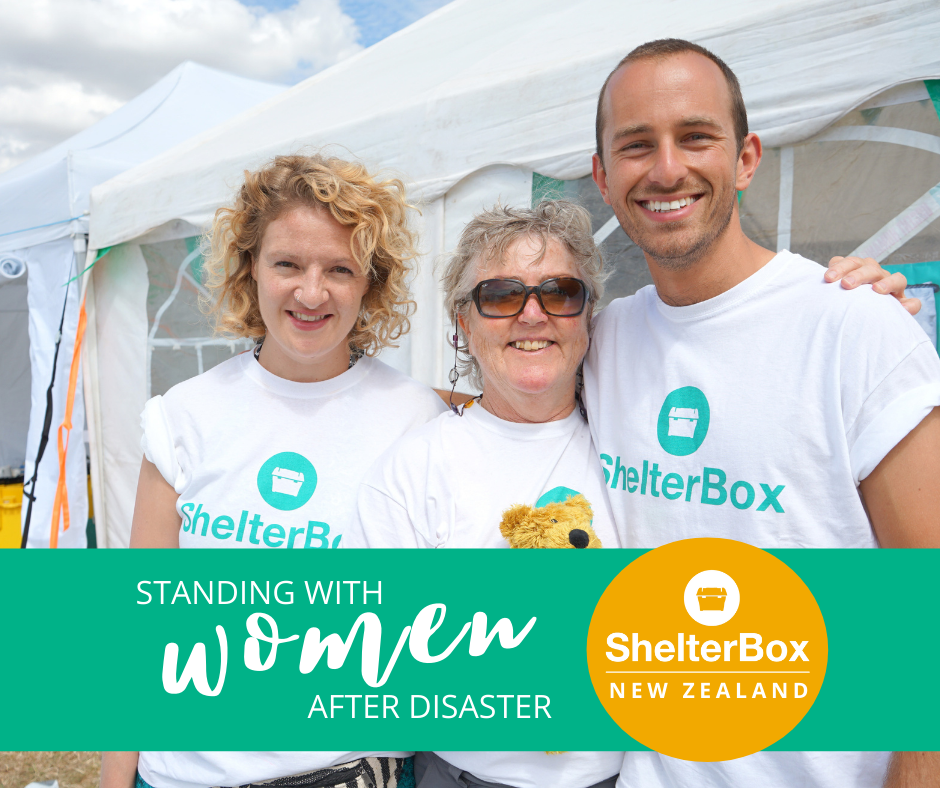 This International Women's Day, you can stand with us, and help us raise awareness of these powerful women, by using our International Women's Day Facebook frame on your profile picture.