Families caught up in disaster need the best possible support to allow them to recover and rebuild their lives. That's why we're committed to listening to what people need and continually improving to offer the best support we can. In Yemen, this had led to us working with BCHR (Benevolence Coalition for Humanitarian Relief) to offer displaced people 'iron net' shelters. 
Yemen remains one of the world's largest humanitarian crises. Years of conflict have uprooted millions of people. Two thirds of the population need some form of humanitarian assistance.
Around 4.5 million people are internally displaced in Yemen. Some of the highest unmet shelter needs in Marib governate. 
ShelterBox and our partner BCHR have been supporting thousands of people in Marib with packages containing blankets and household items. This is in addition to either a family canvas tent, or a set of tarpaulins and rope. By offering iron net shelters, we can offer people a more durable form of transitional shelter, better suited to the local environment. 
WHAT ARE IRON NET SHEDS?
---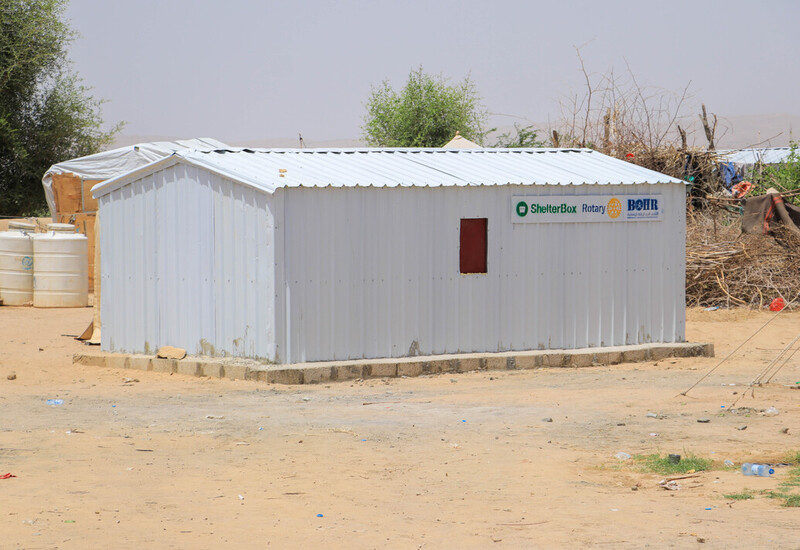 Iron net shelters are so called because they have an iron net frame, constructed on a concrete base.
They then have a layer of fireproof thermal insulation. The shelters constructed by BCHR in Marib are covered by a layer of corrugated metal. This makes them more resistant to Marib's harsh climate than other iron nets covered in plastic sheeting. The shelters also have wooden doors and windows to allow better ventilation and privacy. This can also help people to feel safer. The shelters also include lights and sockets.
Iron nets are localised shelters, specific to Yemen. We are hearing from affected people that they prefer the iron nets as a shelter option. They are recommended by local authorities in Marib and the Yemen Shelter Cluster (a group that coordinates humanitarian response in the country) as a short-term solution. They are also recommended as a medium-long term solution supporting newly displaced people and those living in protracted displacement.
Many internally displaced people living in Marib are familiar with this type of shelter. Some are able to construct their own iron nets if they have the necessary income.
A LOCAL SOLUTION
---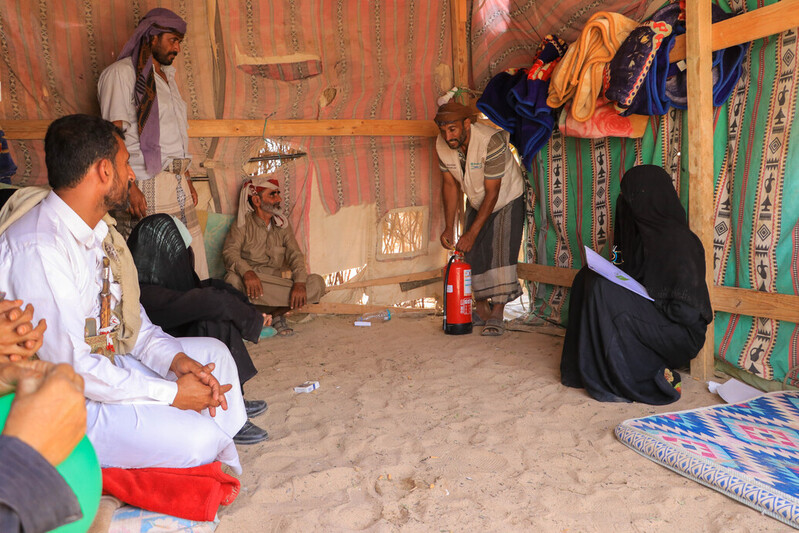 Materials for the iron net shelters are procured in Yemen where possible. The wall and roof panels are made in workshops in Marib and transported to site to be installed and constructed. People receiving iron nets receive training on how to maintain the shelters.   
The iron nets are manufactured in panels with fixed hinge-bolt connections. This means that people can deconstruct their shelter and reinstall it somewhere else should they need to. People are given training on how to do this.   
People will also be able to use their own resources to adapt their shelters in future, should they need to. This could be to increase their space or add interior partition panels to divide the inside area and create more privacy.
BUILT TO LAST
---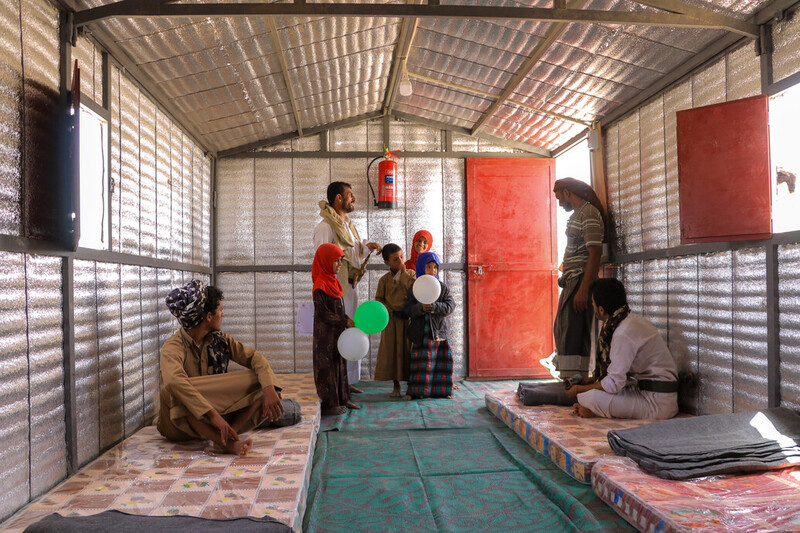 Marib is a desert region and so people living there face extreme cold and heat at different times of the year. The weather is so harsh in this region, and susceptible to severe flooding, that tents recommended in the sector for use in other countries don't last long in Yemen – sometimes only six weeks. In 2022 flash floods affected approximately 80% of the country. Yemen is also considered one of the most vulnerable countries to climate change.
Iron nets are a more durable form of shelter, locally appropriate, and designed to protect people better from extreme weather. The shelters are not designed for people to live in them permanently. However given the ongoing situation in Yemen people may end up living in them for years.
Alongside the iron net shelters, people are also receiving priority household items such as mattresses, blankets and floor mats.