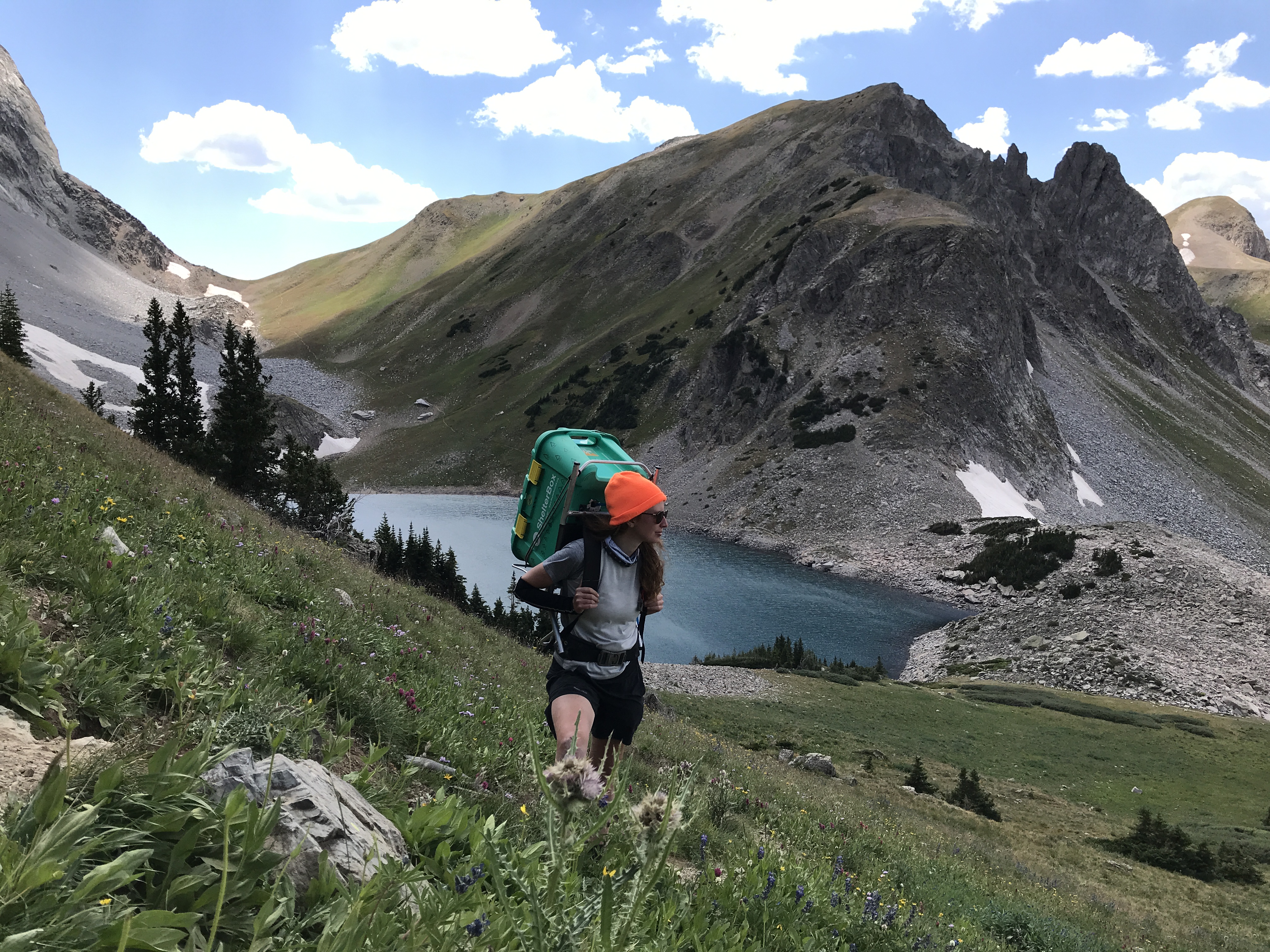 Climbing Colorado's 58 "Fourteeners" is a rite of passage for every aspiring mountaineer. Towering over 14,000 feet, these mountains rank as some of the tallest and most challenging in North America.
Brittney "Bert" Woodrum made it her mission to summit all 58 peaks with the iconic ShelterBox on her back to raise awareness and funding for ShelterBox.
Bert says, "No one should have to worry about where their shelter will come from, and that's why I was really struck by ShelterBox's mission."
Rotary Clubs adopted one of the 58 peaks and with their help plus help from friends, family and supporters along the way, Bert was able to accomplish the project in 3-1/2 months and exceed her goal of raising US$81,000 (about $129,000) to help provide emergency shelter and life-saving supplies to people who had lost their homes due to disaster or conflict.
What Epic Adventure Will You Create?
---
Creating epic adventures is a new program for ShelterBox New Zealand. Will you be the first to become a legend like Bert? Look below for inspiration from some of our epic adventurers around the world, then let's talk about how we can support you as you go epic.
How will we support you?
---
Every step of the way!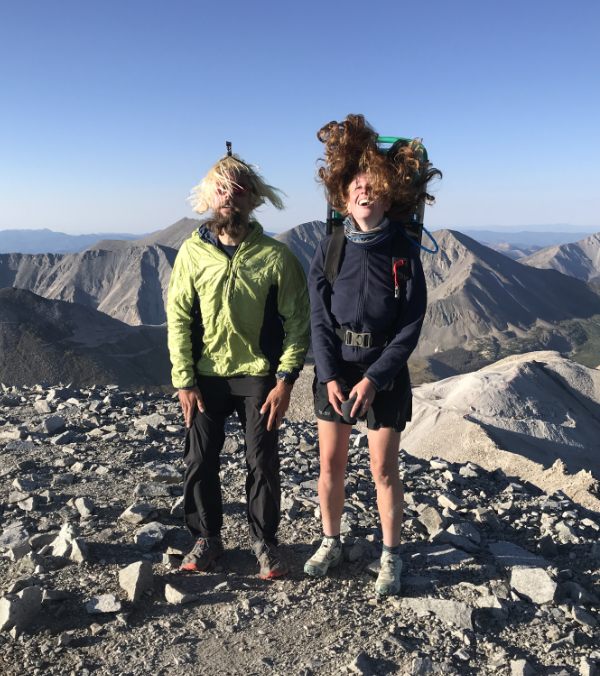 Once you submit your registration form, our team will jump into action. We'll help you by:
Brainstorming the details of your fundraiser
Providing you with a personal webpage and donation form to track your progress
Giving you a fundraising toolkit with tips on how to maximise your fundraiser
Working with a volunteer to help plan a route, find support along the way, arrange interviews, and help with fundraising
Thanking your supporters for their donations
No financial commitment is required! You're just expected to cover all costs and fees associated with achieving your epic adventure. 100% of funds raised will be donated to ShelterBox New Zealand, part of a non-profit organisation focused on providing emergency shelter and essential supplies to those displaced by disaster or conflict. ShelterBox New Zealand is a registered charity with the Charities Services (Humber: CC49035).
Meet Our Inspiring Adventurers
---
Canoeing the Mississippi River for ShelterBox
---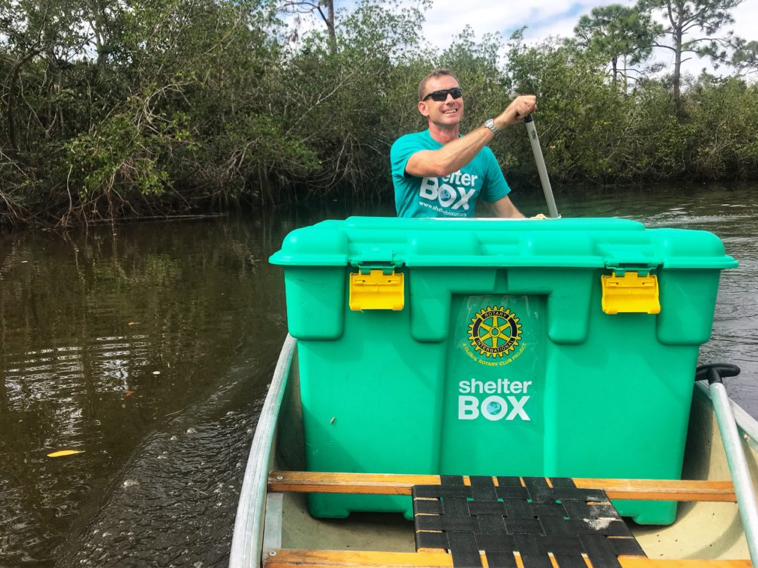 Erik Elsea solo paddled the entire length of the Mississippi River, 3766 km to raise funds for ShelterBox.
He began his trip on 7 July at Itasca State Park in Minnesota and finished 5 October at the Gulf of Mexico and raised over US$69,000 (about $110,000 along the way.
Eric says, "As a realtor, I know how important it is for people to have a home and a community. By supporting ShelterBox, we can help ensure that many more families around the world will have shelter when disaster strikes."
A Global Ride for Charity
---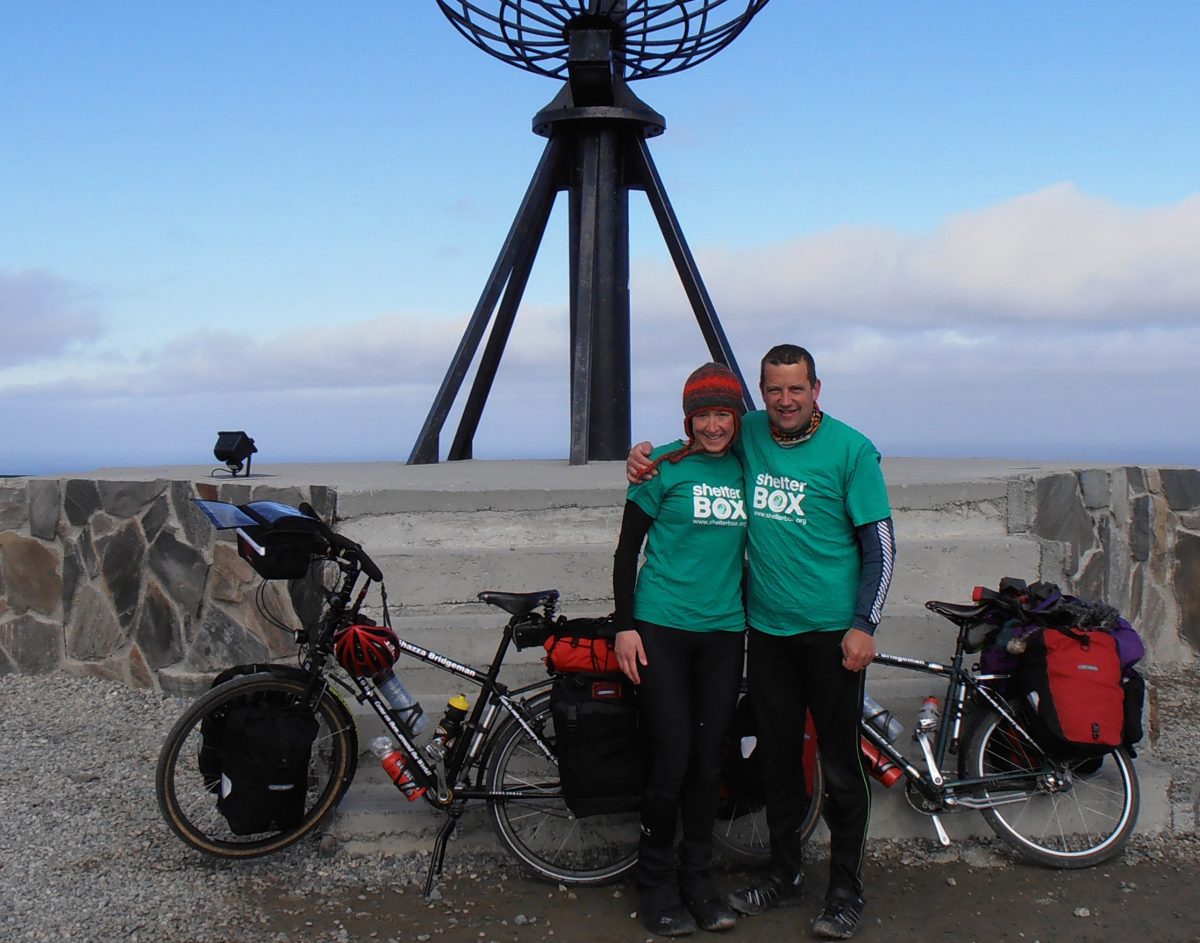 Tim Bridgman and his wife, Sharon set off from the North Cape of Norway to cycle unsupported and self-funded around the world to raise awareness and support for ShelterBox.
They rode through Scandinavia, Eastern Europe and East Africa to Capetown passing through we countries and covering 15,939 miles. They then headed to the Southern tip of Argentina and rode north to Bolivia.
In a remote area in southwest Bolivia, Sharon was hit by a truck and killed instantly. Having such a love for life and everyone she met, Tim was devastated at the loss of his wife and best friend.
However, the desire to help ShelterBox continued and a year later, Tim resumed his journey. He said, "If  gave up, then what was the point of starting it when I've lost her? And cycling around the world, you see what people don't have." Tim then made his way up through the Americas and British Columbia to finish his journey in Alaska.
He cycled through 39 countries, covered 37,000 miles, climbed 500 km (100 km higher than the International Space Station) and has been an inspiration to countless people along the way with his story of hope, loss, courage and fortitude.
Emily's Amazing Journey
---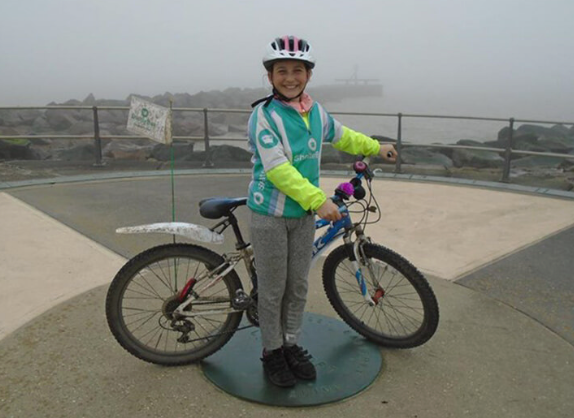 From Land's End to Lowestoft in the UK, 10-year-old Emily completed an epic cycling challenge of 488 miles.
Exhausted – however proud and strong – Emily Read arrived at misty Ness Point in Lowescroft after an impressive fortnight-long journey with her bicycle along Britain's widest point.
Emily decided to take on this fundraising challenge after learning about ShelterBox at the Devon County Show. Through wind and rain, along muddy towpaths, and up steep gradients, Emily kept on cycling. What's even remarkable is that she is probably the youngest person ever to undertake the 488-mile challenge!
Her determination and strength resulted in raising a whopping amount of over £6,500 (about $13,000) for ShelterBox to help more people around the world who are in need of emergency shelter.
The Second Summits
---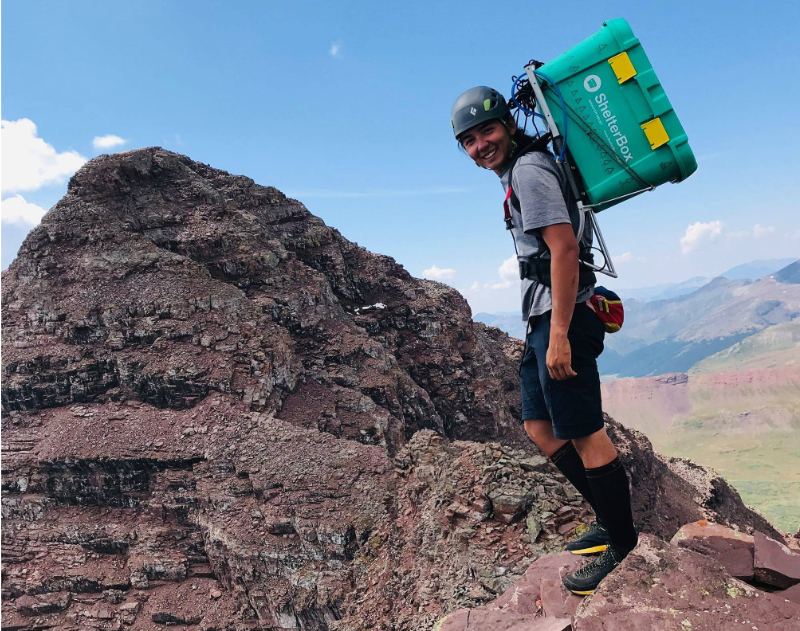 Chase Haar is a full-time ski instructor in the winter and hiker in the summer. During the summer of 2020, with COVID in full bloom, Chase decided to climb all 58 14,000 peaks in Colorado. 
Along the way, he met Brittney (Bert) Woodrum. They became friends and scaled many of the 14ers together. During that time, he learned about ShelterBox and fell in love with what ShelterBox has done for people who have been displaced by the climate crisis and conflict. So in the summer of 2021, he summited all 67 4,000 footers in New England with his pup Keetna.
Before setting off on his epic adventure, Chase said, "I will scale these peaks to raise awareness and funds for ShelterBox while paying tribute to Brittney. My gratitude to her for introducing me to ShelterBox and sharing how I can help shelter more families who have been devastated by disaster." Chase raised over US$10,000 (about $16,000).
Rowing the Atlantic
---
At 21, Jasmine Harrison rowed across the Atlantic and into the history books in support of ShelterBox.
When we first met Jasmine, the swim instructor and bartender, had decided to take on the infamous Talisker Whisky Atlantic Challenge, despite having never picked up an oar.  After 18 months of rigorous training and careful planning, Jasmine set sail from Spain and – despite hallucinations, sleep deprivation, hunger, injuries, capsizes and even a near-miss with a drilling ship – arrived in Antigua in the Caribbean 70 days later.
Not only had she set the world record as the youngest woman to row solo across any ocean, but she'd raised over £19,000 (about $36,000) for ShelterBox and the Blue Marine Foundation.
Jasmine said that she hopes her story can "inspire more young people, particularly girls, to give something a go. The more it scares you, the more achievement you can gain."
An Epic Ride for Shelter
---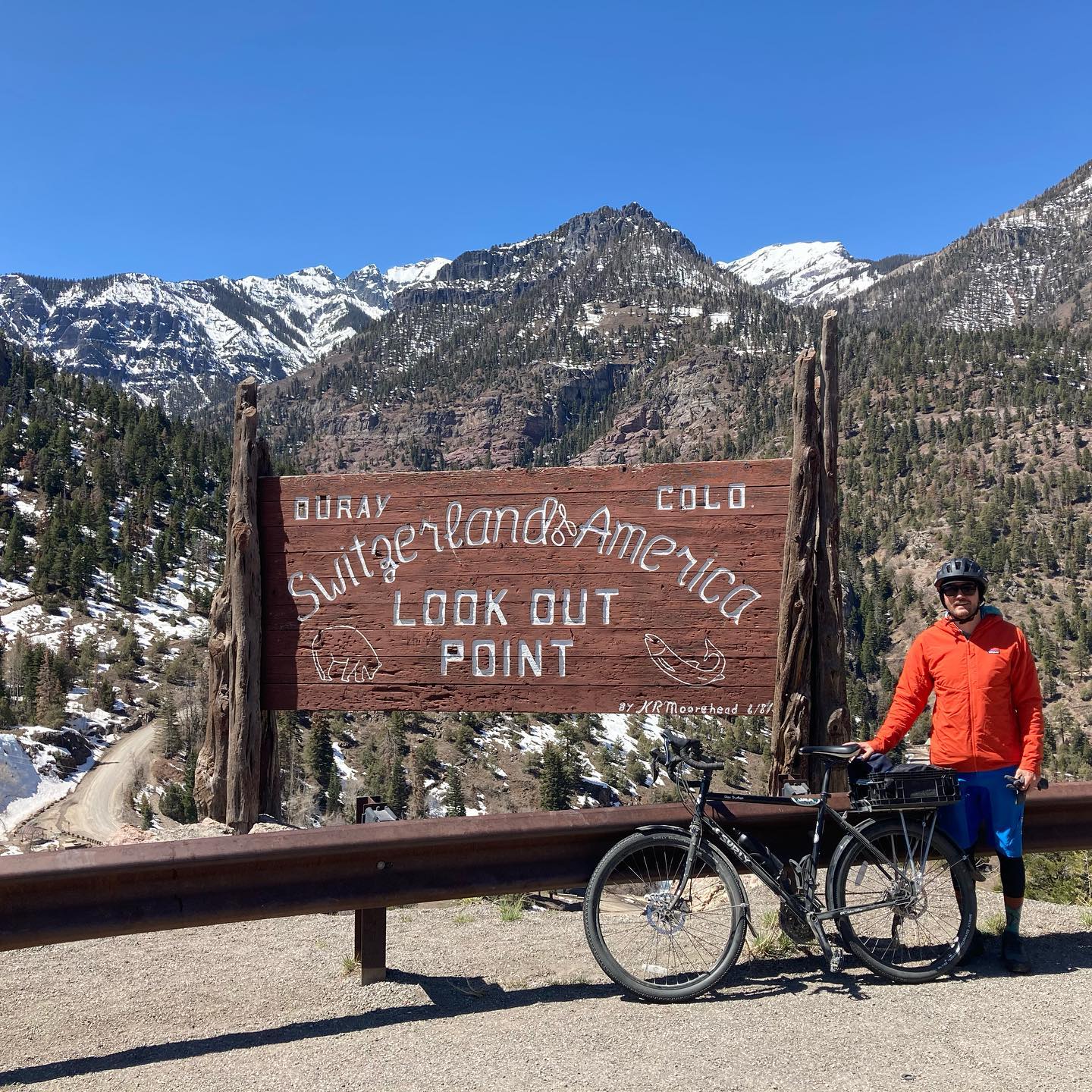 Jesse Pine cycled from California to Alaska in support of ShelterBox and the people around the world in need of emergency shelter.
Jesse grew up in a family that believed in community service and supporting charities. Watching his parents serve over the years motivated Jesse to become involved in charitable causes.
While visiting England with his mother, a Rotarian for many years, they went to Cornwall and visited the ShelterBox Headquarters. He was blown away by the organisation and scope of ShelterBox's work. He decided then it was a worthy cause and something he wanted to be more involved in.
He decided he wanted to do a trip that required a lot of endurance, was difficult yet achievable and allowed him to enjoy the outdoors while exploring new places. Jesse raised over US$10,000 (about $16,000) to support families displaced by disaster.
Not Ready to go epic?
---
Check out other ways you can support ShelterBox
What Epic Adventure Will You Create?
---
Let us know by clicking below. We'll be in touch.