Yemen is one of the world's worst humanitarian crises. It is a result of the bitter civil war, starvation, and a failing economy.
We are partnering with BCHR (Benevolence Coalition for Humanitarian Relief) to support vulnerable communities as violence flares up again.
Read more about the crisis in Yemen, how people are affected, and get some crucial facts and figures.
What is happening in Yemen?
---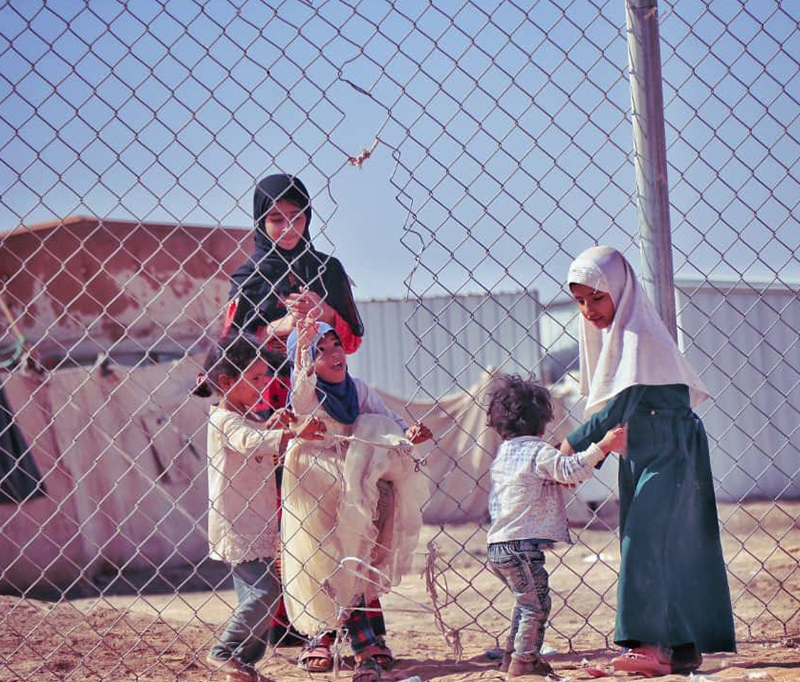 Since 2004, The Houthi movement has been leading an insurgency against the military in Yemen. The movement is known officially as Ansar Allah. In 2014, tensions between Houthis and government forces escalated into outright civil war.
Protests around the 2011 Arab Spring had pressured Yemen's President Saleh to hand power to his deputy, Abdrabbuh Mansour Hadi. The transition was not smooth.
As security forces withdrew from outlying provinces, the Houthi rebels took advantage and captured territory in the north. They also had growing support from Yemenis tired of Saleh's decades-long regime.
By the end of 2014, Houthi forces had occupied Yemen's capital city, Sanaa. In early 2015, President Hadi fled Yemen.
After Hadi appealed to the international community, Saudi Arabia led a coalition of Arab states to try and restore full power to the Yemen Government. Relentless airstrikes and ground offensives killed thousands of civilians.
Has there been a ceasefire in Yemen?
---
It was a war that was meant to last weeks. But Yemenis' suffering has dragged on for years.
Since the offensives of 2015-16, there has been a political stalemate, punctuated by failed ceasefires and collapsing alliances.
As a result, the UN released a bleak report in 2018 calling this 'the worst humanitarian crisis in the world'. It said that war crimes had been committed on all sides.
In the same year, the UN negotiated the Stockholm Agreement between the Yemen Government and Houthis. It was a desperate bid to protect the vital port of Hudaydah from further fighting.
Hudaydah is a lifeline for two-thirds of Yemen's people. They depend on it for food, medicine, and aid. Its destruction would have been catastrophic.
Since 2020, violence has flared at an alarming rate in the Marib region.
From September to November 2021 alone, 55,000 people have been displaced. Many families are crowded into single shelters.
The region is already home to 1 million displaced people, the highest number in Yemen.
How are people affected?
---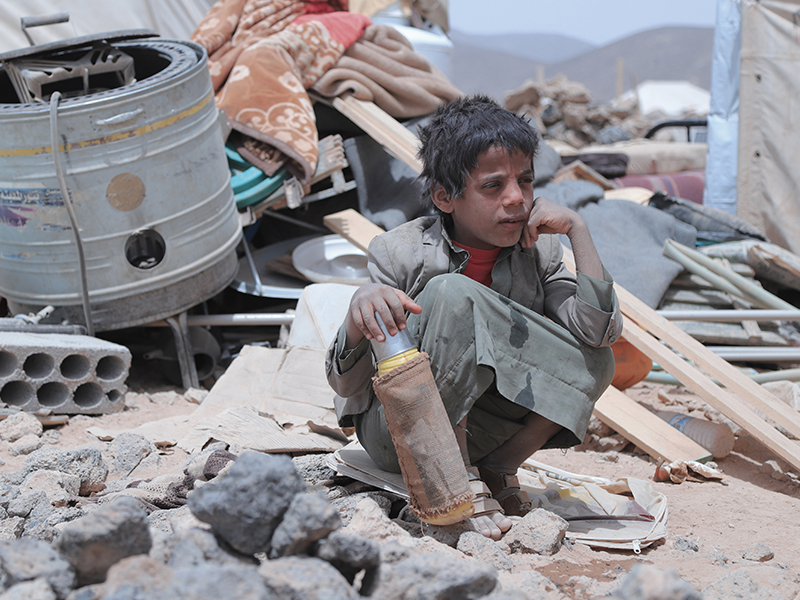 The crisis in Yemen bleeds far beyond the conflict itself. Intense deprivation and lack of services create new and spiraling crises every year.
21 million people – that's two-thirds of the entire population – need humanitarian support.
13% of the population is internally displaced. Only half of Yemen's medical facilities are open, and children have little hope of education.
Most displaced people have been away from home for more than 2 years, moving again and again. They are exhausted and extremely vulnerable.
How is ShelterBox Helping?
---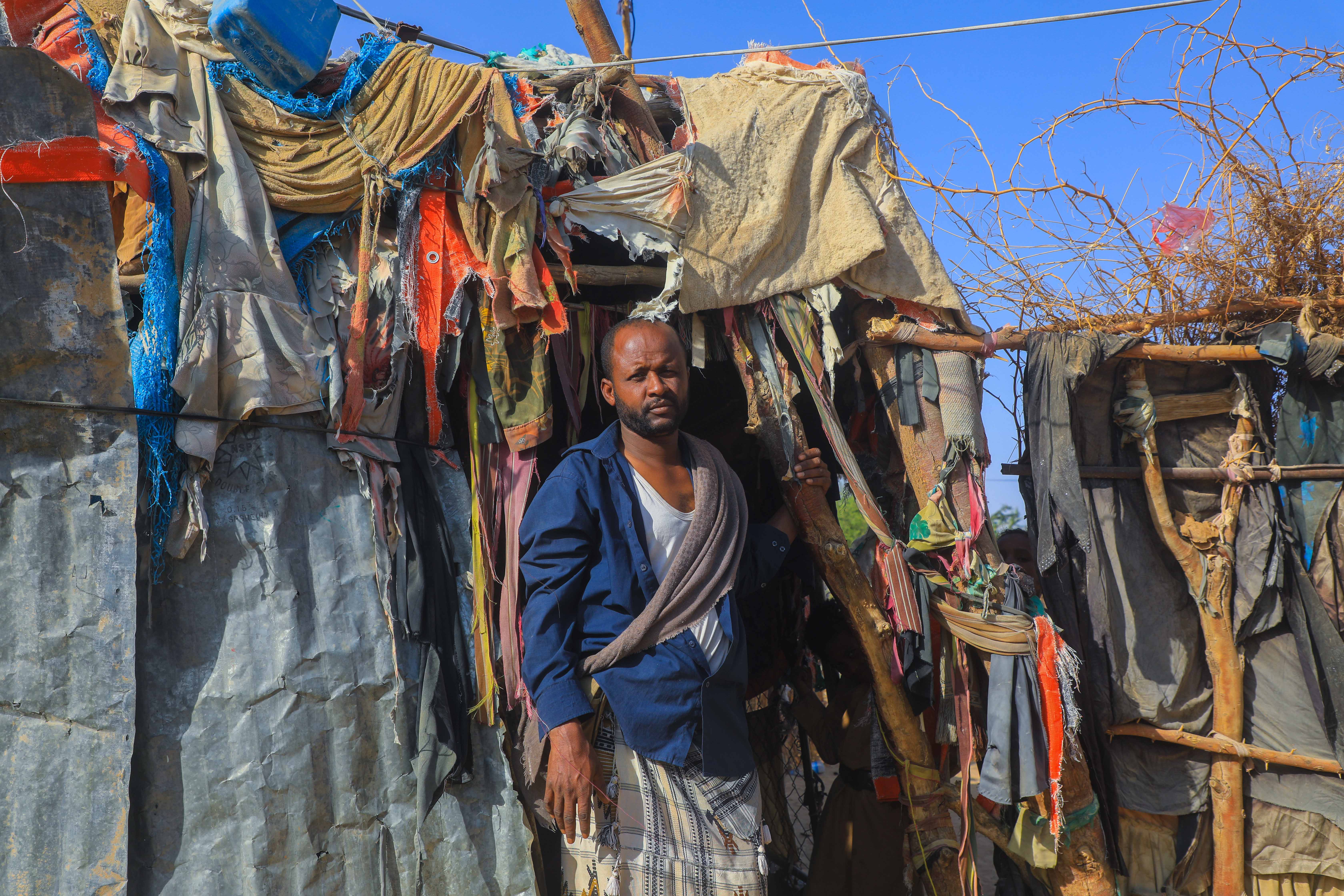 We are partnering with BCHR (Benevolence Coalition for Humanitarian Relief) to support vulnerable communities.
Together with our partner, we'll be supporting 1,350 internally displaced families in Marib Governorate.
We'll be providing families who are newly displaced with a UN family tent, while families who are living in a damaged shelter will receive tarpaulin and rope to help them improve their homes.
All families will be receiving water filters, blankets, sleeping mats, solar lights, mosquito nets, water carriers and kitchen sets.
We'll also be including a washbasin, soap, and face masks, to help prevent the spread of coronavirus.