TYPHOON GONI
---
Typhoon Goni, known locally as Rolly, has caused destruction, landslides and extensive flooding across northern areas of the Philippines.
Thousands of families have been evacuated, seeking shelter in potentially overcrowded spaces.
The disaster has ripped through the Philippines in the midst of a global pandemic, with the country currently recording the second-highest number of confirmed coronavirus infections and deaths in Southeast Asia, behind Indonesia.
This devastating typhoon is a stark reminder that disasters don't stop for coronavirus.
Read on to find out facts about Super Typhoon Goni and how ShelterBox is providing disaster relief and emergency shelter to those who lost their homes.
TYPHOON GONI QUICK FACTS AND FIGURES
---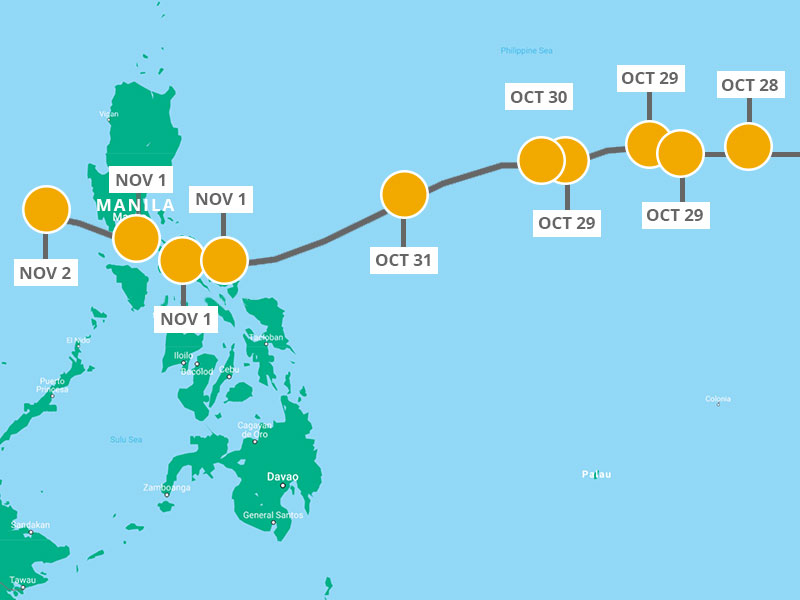 Typhoon Goni made landfall in the Philippines on November 1, killing at least 16 people. The death rate is likely to rise.
Goni ripped through the Bicol and Calabarzon regions, south of the capital Manila.
It is the most powerful storm recorded this year, bringing winds of 225km/h (140mph)
The disaster has reportedly damaged 90% of the buildings in the first town it struck
Typhoon Goni is the 18th typhoon to hit the Philippines in 2020
It's reportedly the most powerful storm to hit the country since Typhoon Haiyan in 2013, which killed around 6,000 people and affected millions more.
Coronavirus is an additional deadly threat for families who have been badly affected
We have already responded to two disasters in the country this year, and we will be helping families affected by Typhoon Goni, too.
OUR RESPONSE
---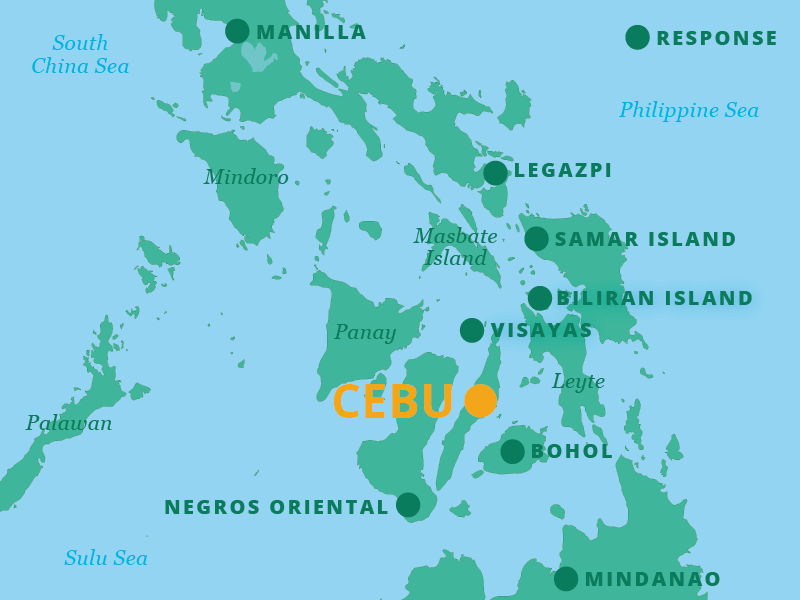 We are responding to Super Typhoon Goni, working to understand how we can help families who have lost their homes to the worst storm of the year.
Our aid is locally stored in the province of Cebu, in the Central Visayas region.
We plan to hold stock to support around 3,000 households. This includes items such as shelter kits, tents, and other aid items such as water carriers, mosquito nets and solar lights, as well as more durable items such as corrugated iron and typhoon strapping.
We will be working with our local contacts and Rotarians to provide this aid to communities that have been badly hit.
ShelterBox has already supported over 15,000 people in the Philippines this year after Typhoon Vongfong and the Taal volcano eruption left people without shelter.