Disaster can rob parents and their children of everything. But with the right materials at the right time, families find ingenious ways to rebuild their lives.  
Take the tough sheet of tarpaulin in our shelter kits – one day it could be used to keep the rain out, the next it might be used to bring the harvest in. We've seen ShelterBoxes used as cribs, solar lights used to deter lions at night and tents used as shops!
Innovation helps families survive. That's why the tools and materials we send have to be high quality and versatile – adaptable to whatever purpose a family needs them for.
Read on to discover some of the resourceful ways people are using our aid.
INNOVATION IN ACTION
---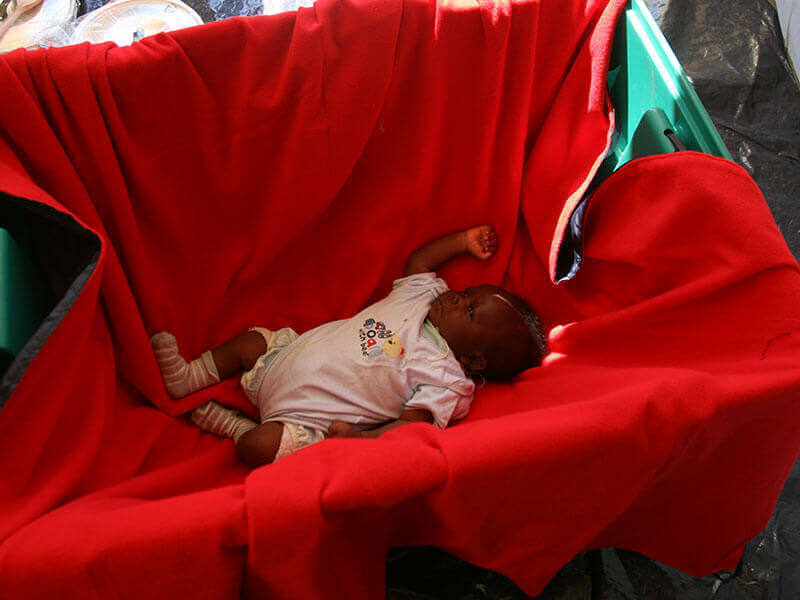 A box full of essential aid items? A seat for weary legs? A crib for a new-born baby? 
When disaster has stolen everything, we've seen families using our sturdy ShelterBoxes in innovative ways.
They can keep food and schoolbooks dry. They can store utensils and clothes. They can even give a baby a cosy place to sleep.
Margaretha was pregnant with baby Immanuel when floods swept through her village in Namibia. When her newborn arrived weeks later, she turned her ShelterBox into a crib!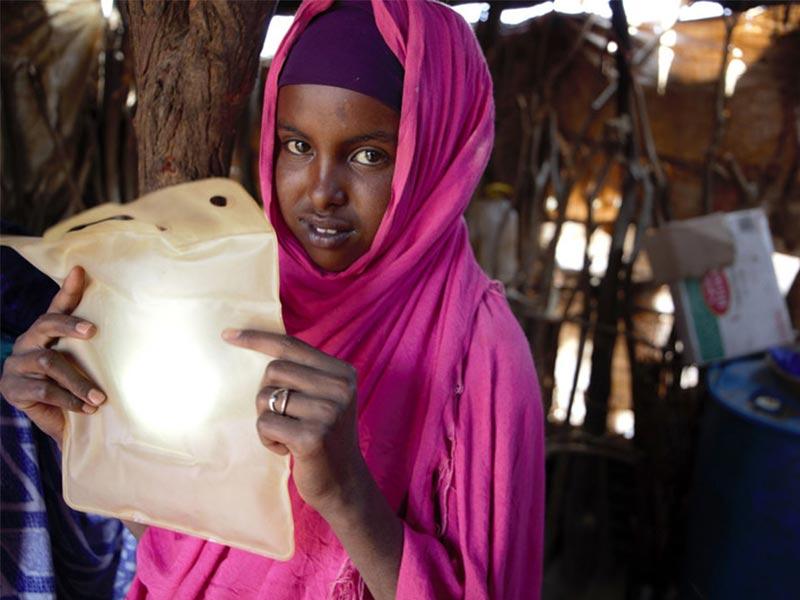 Light to see by in an emergency? A way to continue your homework after dark? A tool to scare lions away?  
We've lost count of the number of inventive ways that families have used our solar lights. Take 13-year-old Rahma in Somaliland, who uses our rechargeable solar lights to study at night. The drought might have turned her life upside down, but a durable solar light means she can keep her education on track.
Or take the farmer in Kenya who uses his flashing solar light to deter lions from his animals. This kind of creative thinking means he can sleep a little better at night!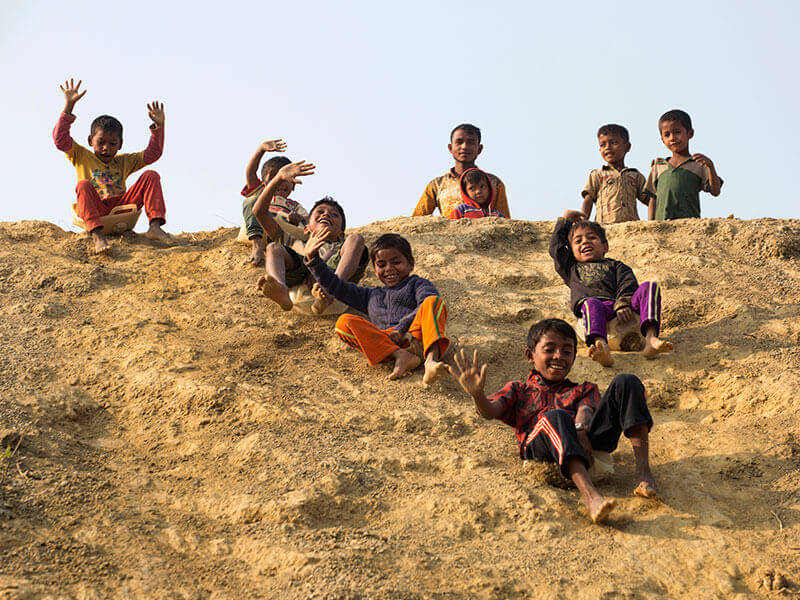 We've seen ShelterBox aid turned into shops, schools and even hairdressers. 
But one of the most joyful examples of innovation we've seen was in Bangladesh during the Rohingya Crisis. A group of children were using water carriers as a sledge to slide down the mud hills. Because disasters shouldn't put a pause on childhood!
Your support could not only provide life-changing aid to families in desperate need, but also allow children to play, helping them to forget and move on from what they've been through.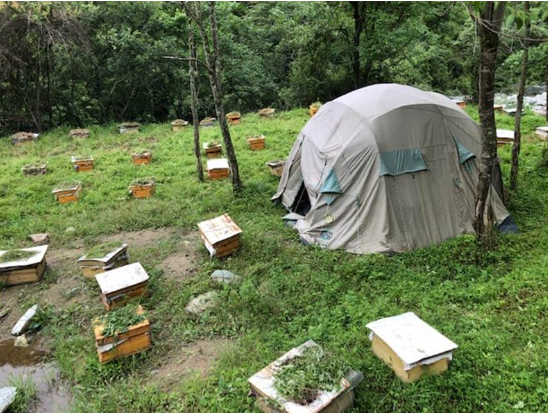 A place to call home? Somewhere to run a business?
Our tents offer more than just protection from the weather – for families who've lost so much, a tent is nothing short of a temporary home.
They have been used as a space to call home, to run a business and people still use them many years later to do so.
In the Tangjiahe National Nature Reserve in Sichuan, China, a ShelterBox tent is still being used by a beekeeper, perhaps for work or as a home!
Shelter is an important step to recovery – we supported families in the area following the earthquake in China in 2008.