The Earthquake
---
On Saturday, August 14th, 2021, a magnitude 7.2 earthquake struck Haiti.
Buildings were flattened and hospitals already under strain from COVID-19 were overwhelmed.
Just days later, Tropical Storm Grace dumped more than 25cm of rain over some of the worst affected areas.
More than 135, 000 homes were damaged or destroyed, and over 2, 000 fatalities were confirmed.
Our Response
---
For the first time in 18 months, since international travel restrictions were introduced, ShelterBox deployed a Response Team.
Together with our trusted partner, Habitat for Humanity Haiti, this team is working to provide families with emergency shelter and essential supplies.
This includes shelter kits like tarpaulins and fixings, thermal blankets, solar lights, kitchen sets, sleeping mats, mosquito nets, and water carriers. We also included a cash payment for families to buy materials, or hire a labourer to clear rubble and help with construction.
These essential aid items are being distributed now, and they will support families to rebuild after this disaster.
We have also provided training and technical support along with the essential aid items.
Adeline's Story
---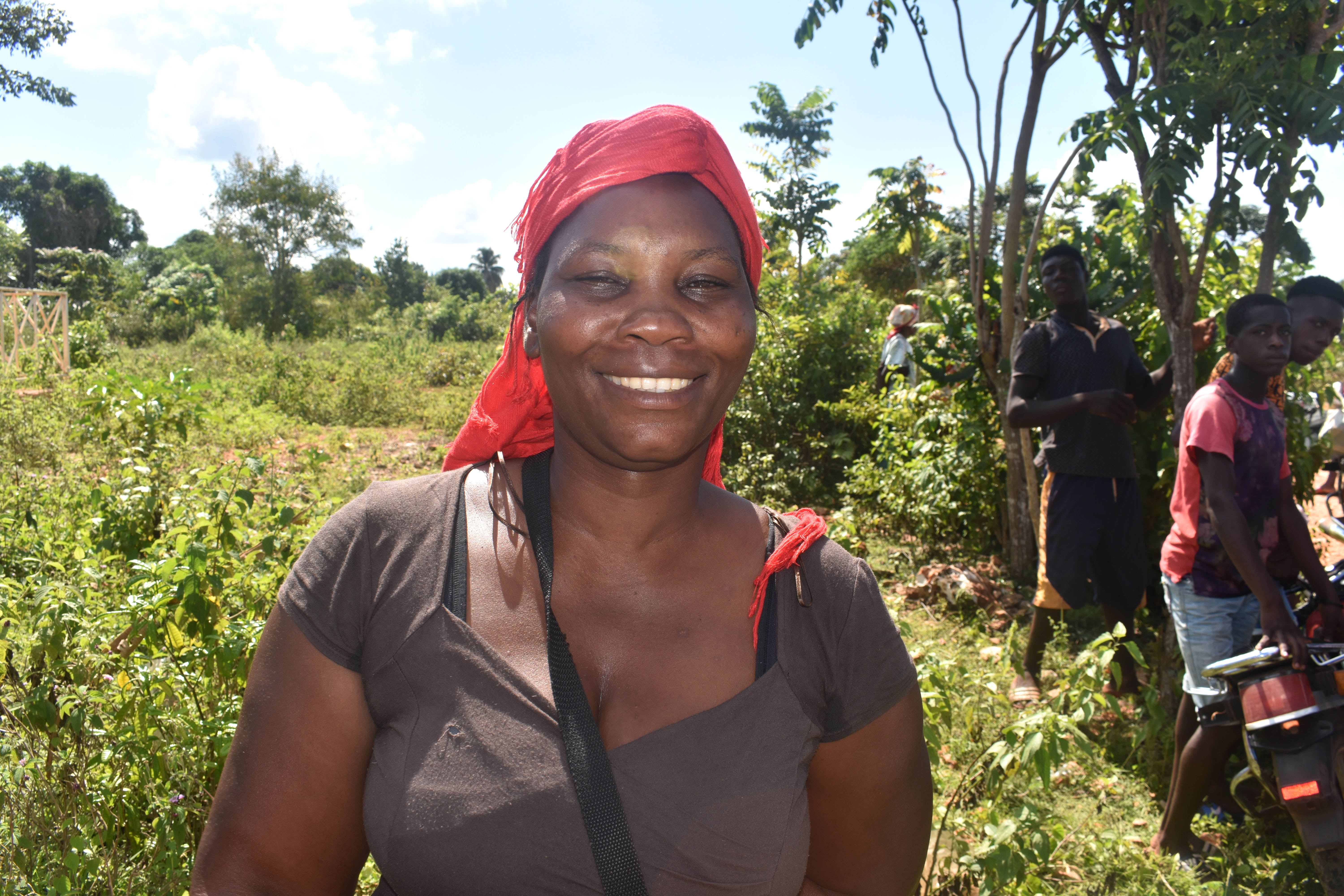 After Adeline's house collapsed in the earthquake, she lived in a shelter made of tree leaves.
The tarpaulin that comes with this kit will be a lifesaver for us. We've not been able to get back on our feet after the earthquake, so it's nice to receive some help when it comes.