Typhoon Rai
---
ShelterBox is responding in the Philippines after Super Typhoon Rai (known locally as Typhoon Odette) caused widespread devastation. 
It is the most severe storm to hit the country this year. With gusts of up to 240kmph, the storm is equivalent to a Category 5 hurricane.
Damaged communication lines and fuel shortages are making needs assessments and travel extremely challenging – but we know that the Super Typhoon has already displaced 631,402 families.
Our teams at ShelterBox have supported people many times in the Philippines – and we will again. We have an in-country office and emergency shelter aid stored locally. We will work with Rotarians and local contacts to reach families as soon as possible.
But we can't do it without your support. Please donate today to help families rebuild after Typhoon Rai. 
Every donation will provide shelter and other essential items for families affected by this terrible disaster. Any additional funds raised over what is needed will go towards our wider work, providing shelter to families who need it after disaster.
The Typhoon's Path
---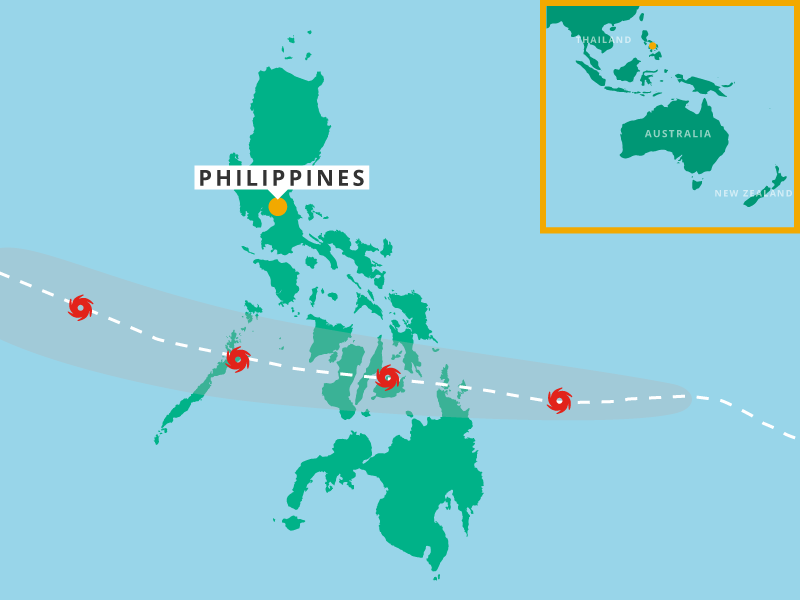 Super Typhoon Rai has caused devastation in areas with high levels of poverty.
3.8 million people who were in the direct path of the storm are already living below the poverty line.
In the day before landfall, Typhoon Rai rapidly strengthened from a Category 1 to a Category 5-equivalent storm. It made landfall in Siargo and travelled westwards across the Central Visayas, Eastern Visayas and Palawan.
Between 16-17 December, it made landfall nine times across seven provinces in The Philippines.
Updates from The Philippines
---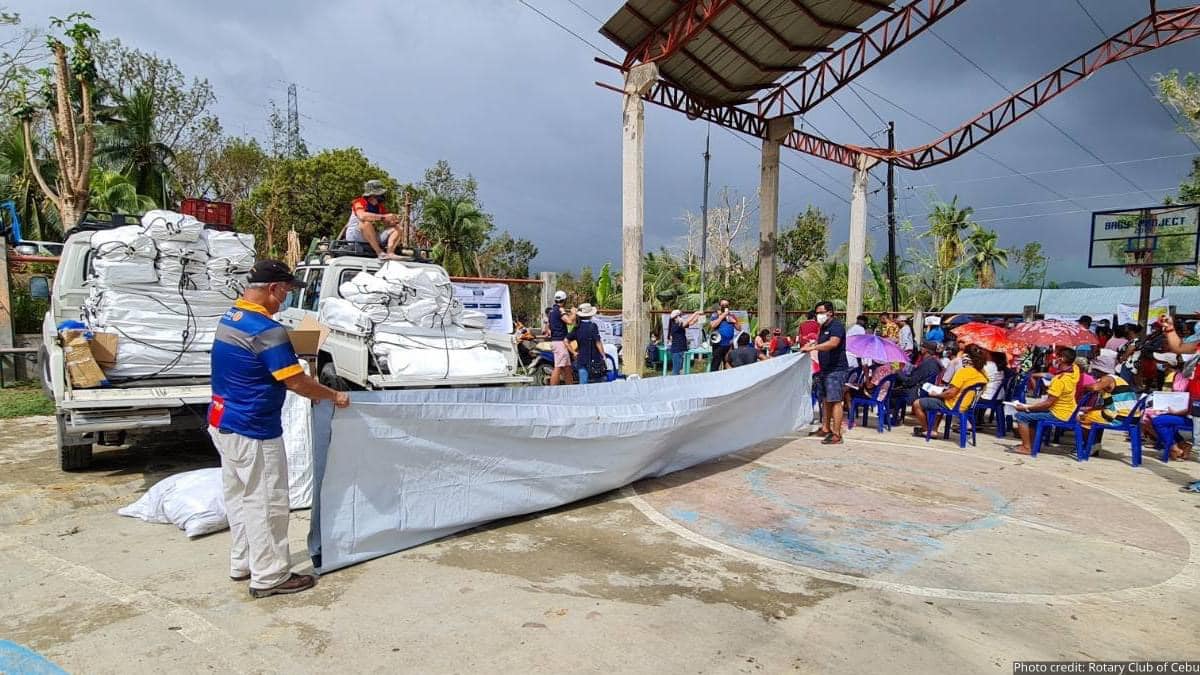 Super Typhoon Rai has left over half a million people in the Philippines without a home.
Fortunately, families have already started receiving emergency shelter and other aid items like solar lights.
Distributions are led by ShelterBox Operations Philippines with support from our local Rotary contacts. More distributions will be taking place over January, and we're hoping to reach 9,000 families in total.
We are also planning to deploy a UK team to the Philippines, to help with the response.